Seven Months Pregnant Woman Allegedly Commits Suicide In Hospital Bathroom
The Gauteng Department of Health in South Africa has confirmed that a seven months pregnant woman committed suicide in a hospital bathroom
The 25-year-old woman identified as Refilwe Thamae, hanged herself with her scarf in a bathroom at Kopanong District Hospital in Vererniging, Sedibeng, on Saturday.
A spokesperson for the Gauteng Health Department, Motalatale Modiba, in a statement on Tuesday, September 12, described the suicide incident as unfortunate.
Explaining the events leading up to her death, Modiba said the woman, who was 29 weeks pregnant, was brought to the hospital's Accident and Emergency unit by emergency medical services personnel on Friday, September 8. She had been escorted by her mother.
"Upon admission, the mother gave a background that the patient was displaying abnormal behavior which the Department cannot disclose due to patient-doctor confidentiality," Modiba said.
"After diagnosis, she was then admitted at the maternity ward due to her being over seven months pregnant," he said.
Modiba said the doctor prescribed sedation and restraints which were applied.
"The patient was later nursed in a side ward due to her condition being triggered by crying babies," he said.
Modiba said during the early hours of Saturday morning, the nursing staff noticed that the patient was not in her bed.
"Upon looking for her, they made the gruesome discovery and found the patient hanging in the bathroom with her headscarf," he said.
Modiba said the incident was reported to the SA Police Service (SAPS) and an inquest had been opened.
"The Gauteng Department of Health's Quality Assurance unit will also conduct an internal investigation, as this case is regarded as a Patient Safety Incident," he said.
The internal processes are expected to take not more than 60 days to conclude.
Modiba said this was independent of the SAPS investigation.
"The Department has already conveyed its condolences to the bereaved family of the patient and has arranged counselling services for both the family and staff at the Kopanong District Hospital," he added.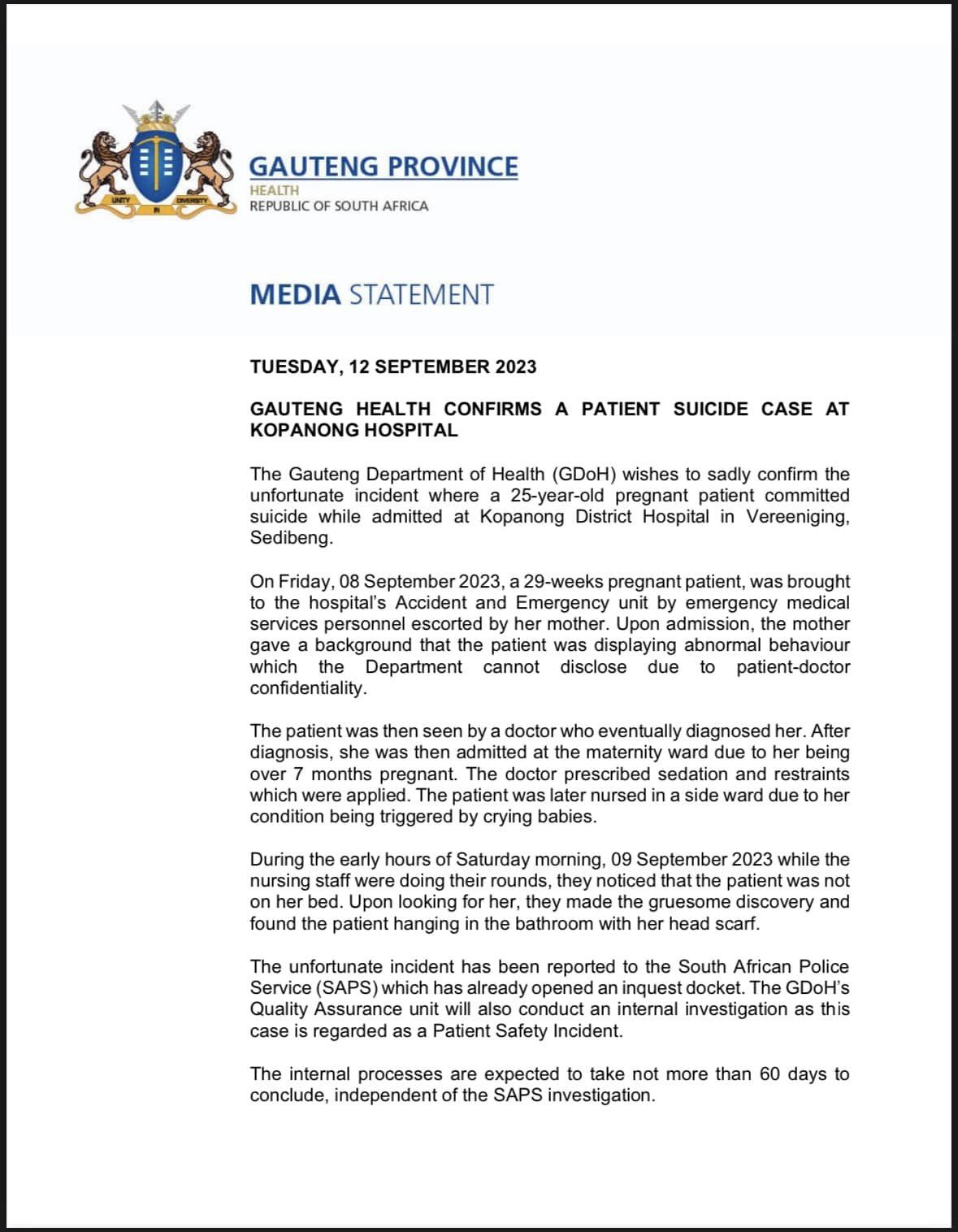 The post Seven Months Pregnant Woman Allegedly Commits Suicide In Hospital Bathroom appeared first on Jomog.
BREAKINGS.1st Batch of Adustech…
BREAKINGS.
1st Batch of Adustech wudil 2022/2023 Admission list is out
.
Kindly visit https://kustwudil.edu.ng/admission_list to check ur admission
Good luck
The post appeared first on Nigerian Students.
UBA NATIONAL ESSAY COMPETITION, 2023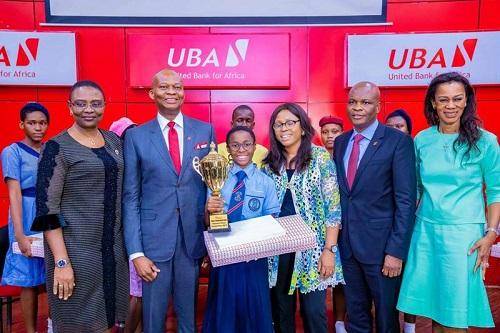 The National Essay Competition, targeted at senior secondary students in Nigeria, is organised annually, as part of UBA Foundation's education initiative which aims to promote the reading culture and encourage healthy and intellectual competition amongst secondary school students in Nigeria and across Africa.
Essay Topic: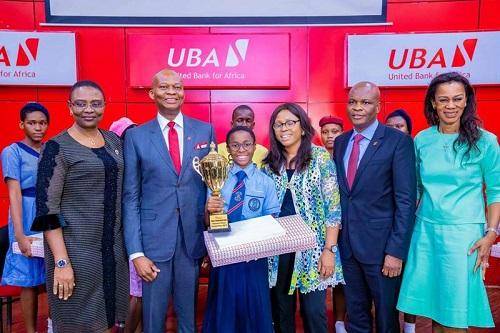 Will Artificial Intelligence (AI) take over Human Intelligence? What should students do to ensure AI doesn't override but enhance their ability to learn through research?
Eligible Countries
Nigeria
Selection Criteria and Eligibility
Must be in Senior Secondary school
Must submit a handwritten essay (750 words MAX)
Must submit a passport photograph
Must submit a scanned copy of a means of identification (birth certificate, National ID, or passport)
Awards:
The first prize for the UBA National Essay Competition is a N5 million educational grant to any African University of their choice, while the second and third prizes are N3 million and N2.5 million in educational grants to African Universities, respectively.
How to Apply
Applicant must submit their valid contact information (Name, Age, School, Address of school, Telephone Number, Residential Address, and Email Address).
Applicants must upload a scanned copy of their original birth certificates or international passport data page.
Applicants must upload a handwritten essay on the portal.
Application Deadline: Friday, October 20th, 2023
CLICK HERE TO APPLY
US Court Grants Tinubu's Request To Delay Release Of Academic Records To Atiku
U.S. District Judge, Nancy Maldonado has agreed to stay an order requiring Chicago State University, CSU, to provide certain academic documents of Bola Tinubu, who is now the President of Nigeria.
Magistrate Judge Jeffrey Gilbert had two days ago ordered the CSU to submit the documents by the end of Thursday.
But during an emergency hearing, on Thursday, according to CBS news, Judge Maldonado gave attorneys on both sides an order to file additional arguments by next Thursday.
Lawyers of the Nigerian President argued that Gilbert's decision needed to be reviewed by a district judge.
And their request was granted by Maldonado, who said she would rule as quickly as possible after that.
"I will have a busy weekend.
"The issue is of process and rules. I'm a rule person; that's why I'm a judge. This case is quite involved. I am aware of the stakes. It's more important to me to get this right," she held.
Recall that Tinubu had filed an Emergency Motion asking the Chicago Court to delay the release of his academic records till at least Monday Sept 25th.
The Chicago Court had ordered the CSU to hand over all records relating to Tinubu's studentship to former Vice President Atiku Abubakar within two days.
Atiku himself is insisting that Tinubu's claim of graduating from the Chicago State University is not authentic.
He then filed an application which sought the documents to prove that the Nigerian leader was not eligible to vie for the presidential election when he did.
The post US Court Grants Tinubu's Request To Delay Release Of Academic Records To Atiku appeared first on Jomog.