Latest Vacancy at Coca-Cola Nigeria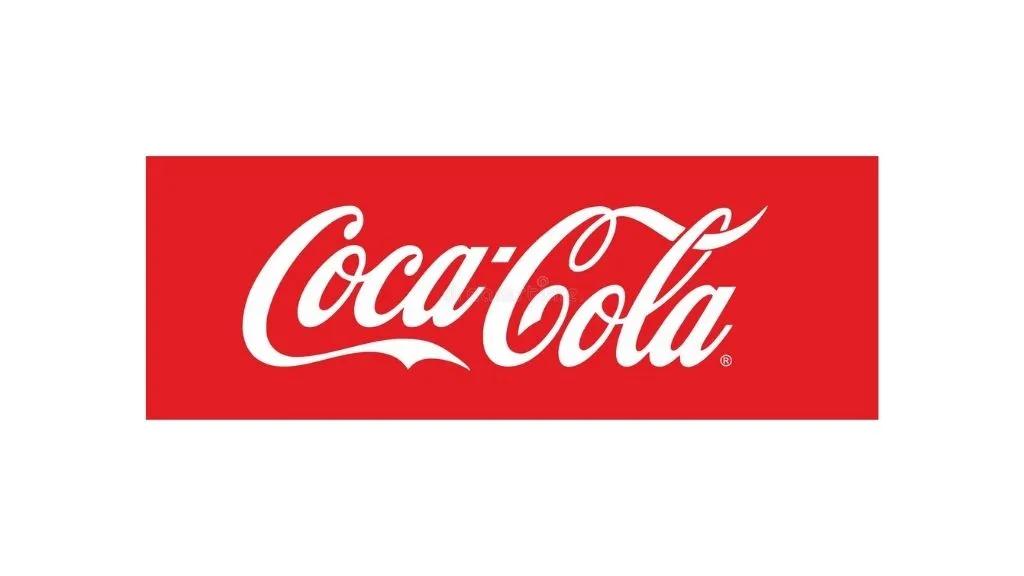 The Coca-Cola Company (Coca-Cola Hellenic Bottling Company) is the world's largest beverage company, refreshing consumers with more than 500 sparkling and still brands.
Coca-Cola employees enjoy some incentive which includes the complete package of total compensation, benefits, well-being, and recognition you receive as a Coca-Cola employee.
Applications are invited from interested and qualified candidates to apply for the latest vacancy at Coca-Cola Nigeria.
Job Specifications:
Required Qualifications: BA/BSC/HND
Location: Lagos | Nigeria. See other Jobs in Lagos
Join this Group to receive Job Alerts on WhatsApp, Click HERE
The Tax and Accounting Analyst is responsible for assisting the Legal Entity Controller for Nigeria on compliance with US GAAP, IFRS, Taxes and other local accounting regulations, as well as company accounting policies.  More specifically, assist in facilitating and review of extracting, analyzing, and collating information used in responses to Revenue Authorities' audits and also as routine requests for information from them.  Support tax inspections/audits from the local Revenue Authorities. This role is also responsible for supporting the Controllership team and Corporate Tax Counsel in the implementation of new tax laws in Nigeria
Key responsibilities will include:
Tax Compliance: 40%
Extract information from SAP, archives and liaise with Operating Unit and Franchise Unit departments and Platform Services teams to obtain supporting information required for tax audits and authority's request for additional information
Analyze, compile and present supporting information required by routine tax authority's information requests and audits in collaboration with Corporate Tax and EY
Prepare the monthly VAT and Withholding Taxes Computations, Returns  and payment requests  and prepare related journal vouchers  for posting into the ledger
Prepare the Quarterly tax computations for income tax and related journal vouchers  for posting into the ledger
Assist LEC on provisional income tax computation for quarterly reporting under USGAAP
Prepare annual tax calculation, return and accompanying tax schedules for review by LEC
Support  monthly reconciliation of tax related GL accounts and follow up of reconciling items
Assist LEC in the quarterly update of the Deferred Tax listing of permanent and temporary difference for all balance sheet accounts
Research and respond to ad hoc tax queries and related assignments as may be allocated by the LEC
Statutory Audit and Compliance: 30%
Own tax compliance review by EY Tax every month and quarter
Ensure our transactions are incompliance with standard practice and procedures of company
Ensure our accounting records and local financial statements are ready for statutory audit
Ensure Balance Sheet analysis are properly and timely performed and supported.
Provide all documentation and information required by auditors properly and timely.
Support LEC on tax compliance review of EY, statutory audit (IFRS) and tax authority's audit, in regards to the answers to queries.
USGAAP and Local GAAP Reporting: 30%
Support the local GAAP financial statements preparation and related reviews.
Support for quarterly review of the local GAAP financial statements and act upon accordingly
Support for interacting with other areas, such Intercompany, Payroll and Procure to pay teams.
Assist LEC on the Monthly review of the balance sheet analysis, followed by applicable comments in order to request action plans to solve aged or incorrect items with the Operating Unit.
Support other areas relative to company accounting issues to ensure the correct application of corporate tax and legal requirements.
Support LEC on communication of Month-end and Year-end close with Genpact and IS FS Teams to meet the monthly deadlines.
Support LEC during Internal Audits (CAD).


Qualifications and Requirements:

3 to 5 years of experience in the Coca-Cola system or equivalent multinational environment;
Fluent in English (verbal and writing) and has excellent communication skills;
Knowledge of US GAAP/IFRS/Local GAAP and local Tax Compliance
Experience with internal and external Audits
Exhibits Growth Behaviors (Empowered, Curious, Inclusive and Agile)
Able to effectively communicate and collaborate across different teams
Ability to meet deadlines, prioritize and take a proactive approach in solving problems
Capable of following through and focus on time-sensitive execution with limited supervision.
Flexibility and adaptation to evolving roles & responsibilities
Positive attitude, self-motivated and hard-working.
Just In: FG Declares Wednesday Public Holiday For Eil-ul- Maulid Celebration
The Federal Government has declared Wednesday, September 27, 2023, as a public holiday. This is to mark the Eid-ul-Mawlid celebration and the birth of the Holy Prophet Muhammad.
Eid-ul- Maulid Public Holiday was disclosed in a statement issued by the Permanent Secretary of the Ministry, Oluwatoyin Akinlade, on behalf of the Minister of Interior, Hon Olubunmi Tunji-Ojo.
Tunji-Ojo congratulated Muslims all over the world for witnessing this year's occasion.
The statement partly read, "The Minister congratulates all Muslim faithful both home and in the diaspora for witnessing this year's occasion.
"His admonition to Nigerians is to imbibe the spirit of love, patience, tolerance and
perseverance which are deep spiritual virtues that the Holy Prophet Muhammad (Peace be upon him) exemplified
"Tunji-Ojo also urged Nigerians, especially our youths, to embrace the virtues of hard work and peaceful disposition toward fellow humans, irrespective of faith, ideology, social class, and ethnicity, and join hands with President Bola Tinubu's administration in its effort to build a progressive and enviable Nation that all citizens will be proud of."
The minister also admonished them to imbibe the spirit of love, tolerance, perseverance, and patience which are deep spiritual virtues that the Holy Prophet Muhammad (peace be upon him) exemplified.
The post Just In: FG Declares Wednesday Public Holiday For Eil-ul- Maulid Celebration appeared first on Jomog.
Insecurity: Zamfara Gov Alleges FG In Secret Talks With Bandits
Governor Dauda Lawal of Zamfara State says the federal government is secretly negotiating with bandits about releasing abducted students.
Lawal disclosed this on Tuesday while reacting to a recent statement by the Minister of Information and National Orientation, Alhaji Mohammed Idris, where he accused the Zamfara State Government of politicising security.
In a statement signed by Sulaiman Bala Idris, his Senior Special Assistant on media, the Zamfara Governor, revealed that the State Government possesses hard evidence exposing some Federal Government agents involved in the negotiations with bandits in Zamfara.
He noted that the Minister of Information should have conducted a thorough investigation before discrediting the State Government.
"We sought clarification from the Federal Government regarding the sneaky negotiations with bandits carried out by some of its agents without recourse to the State Government and heads of Security agencies in the State.
"We have facts and evidence on what had transpired between these agents of the Federal Government and the bandits during the negotiations in several places across Zamfara.
"It is disappointing that the information minister discredited our claim without verifying it first. What is expected of him as a professional is to collaborate with relevant authorities to substantiate the claim's authenticity.
"Zamfara State Government respects protocol and established authority. We would not come out in the media to start exposing the names of the Federal Government agents involved in the covert dialogue with bandits.
"We want to clarify that those individuals leading secret negotiations with bandits in Zamfara are politicising insecurity, not the State Government.
"The Information Minister's statement claiming that there were no negotiations between government officials and bandits in Zamfara requires further clarification. We have already exposed a few locations where such talks were held with bandits, such as Birnin Magaji, Maradun, Mun Haye, Ajah, Bawo, and Bagege.
"Negotiating with bandits in Zamfara is a grave mistake we cannot afford to make. It is not the solution to the problem and only encourages and emboldens the criminals. We urge the Federal Government to take a firm stance against such activities and investigate the motives of those who engage in them."
Kemi Filani News recalls that the Federal University of Gusau students were kidnapped in Zamfara.
President Bola Ahmed Tinubu ordered the service agencies to rescue the abducted students.
The post Insecurity: Zamfara Gov Alleges FG In Secret Talks With Bandits appeared first on Jomog.
My Dad Asked Me To Kill Him – Man Arrested For Hacking His Father To Death In Ogun Says
A 38-year-old man identified as Matthew Ifeanyichukwu Onadike who was recently arrested for macheting his octogenarian father, Pa Anthony Onadike, to death, has said that he carried out the act to satisfy his father's request.
Matthew who was apprehended by the Ogun State Community, Social Orientation and Safety Corps, codenamed So-Safe, and handed over to Sango divisional headquarters of Ogun State Police Command, said his father had told him severally that he wanted peace of mind, which he interpreted to mean the old man asking to be killed.
So-Safe Corps, in a statement, had disclosed how its officers were called and informed of the suspect killing his biological father, Pa Onadike, by inflicting several machete cuts on his head. Though the octogenarian was rushed to a hospital, the doctor who attended to him on arrival at the hospital confirmed him dead.
Matthew was said to have resisted arrest but was eventually subdued and taken into custody. During preliminary investigation, he claimed that it was his father's refusal to give him the N70,000 he kept with him since 2022 that made him commit the murder.
He said his parents advised him to quit his job. However, after quitting his job, his parents refused to cater for him.
"I was working in a company at Ajao Estate. However, problem arose when my parents asked me to leave the job and come back home. In August 2021, my father came to where I was living in Oshodi, Lagos. He told me to give him rest by coming home.
I was very angry because I didn't understand why he wanted me to kill him. He ran as I pursued him to leave my room. I stopped going to our family's residence in Sango, Ogun State, and whenever I was in that area, I avoided my father. If I saw him, I would take another way. I was seeing my mother only.
One day, I came to see my mother and she told me to do my father's bid. After some time, my father called my office and I observed some changes. In September 2021, my landlady also told me not to pay house rent again, asking me to move out. I was not owing the landlady any money but there used to be quarrels between me and other tenants. I lived in that house in Oshodi for eight years.
My work place also started reducing the salary I was being paid. When I observed all the changes, I called my father and told him what I was experiencing. He said he had told me to pack my belongings and return home. My brother came and assisted me in packing on December 31 that year. My father was not around when I got to our house, and when he came in, we hugged each other. He reminded me of what he discussed with me and we almost quarreled again.
In January 2022, I gave my father N20,000 to keep for me. In August, I gave him another N50,000. I also kept N20,000 with my mother. By then, I had stopped working. I was so stressed but my father kept telling me that I should do what he asked me to do to him.
In November 2022, I asked my father to give me the money with him for me to start selling robber footwear but he denied having my money. In January this year, I noticed that he truly wanted me to kill him. One day, I called my mother to discuss the negative trend in our family. My elder brother had died.
She told me that she knew of my father's request, saying that was why he didn't want to give me my money, as an act of provocation. Later, she also denied my giving the money to my father. I was tired of sitting at home. I went to a bakery to work but my mother told the business owner to sack me. She said I should just be at home, saying that she would be taking care of my needs.
By then, I was under pressure. I was not allowed to work, and when I asked for money, I was not given. I fought with my father and seriously injured him. However, he said that injuring him was not enough as he wanted me to kill him. I went to Sango police station to report what was happening. I stood outside and told police officers in a loud voice that my father wanted me to kill him. They didn't let me in but brought me to Eleweran in Abeokuta. I went back home when we didn't see the person the police brought me to.
On August 28, I was in my room with the plantain I went to cut in our backyard farm. I wanted to sell it and use the money to feed. Unfortunately, I didn't get any buyer. When I asked my mother for money to eat, she gave me N700. My father came home and saw that I had cut two bunches of plantain. He asked me why I did so without informing him. He threatened to pick a cutlass and cut down all the plantain trees. He said I should kill him like he had been telling me.
We dragged the issue as I held him, but I later went to my room.
While I was there, my father started banging on the door of my room, shouting that I should come out and kill him. That was when I picked the cutlass I used in cutting the plantain and started inflicting machete cuts on his head. People around heard what was happening and rushed to our house. I locked the backyard door when the community people asked me to come out. When they insisted, I went out to meet them. That was how So Safe officers were called and I was arrested."
The Ogun state police command say the suspect will be arraigned in court as soon as investigation is completed.
The post My Dad Asked Me To Kill Him – Man Arrested For Hacking His Father To Death In Ogun Says appeared first on Jomog.