Job Opening at Stanbic IBTC Bank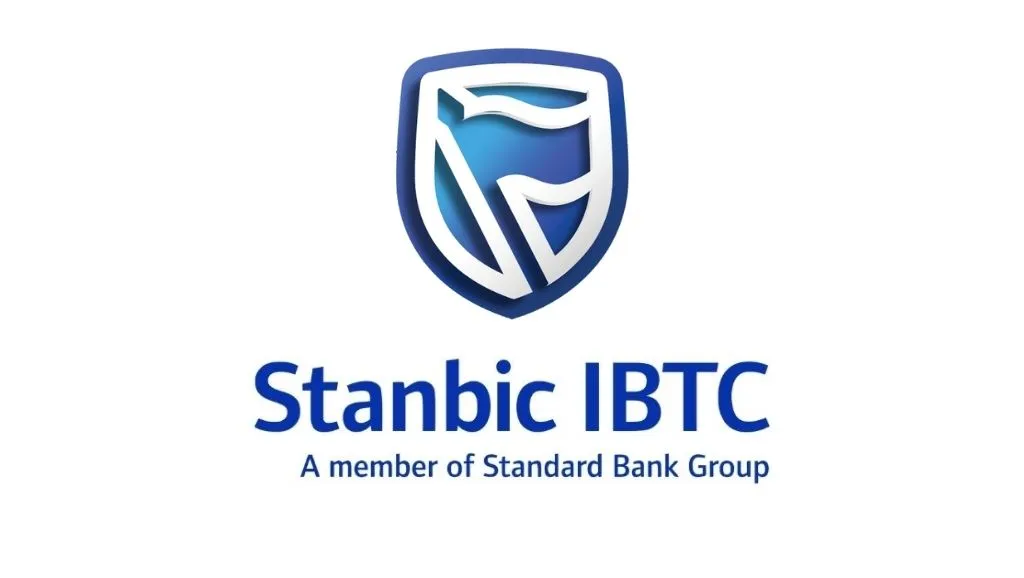 Stanbic IBTC Bank is a full service financial services group with a clear focus on three main business pillars – Corporate and Investment Banking, Personal and Business Banking and Wealth Management.
Stanbic IBTC Bank is a major financial service provider engaged in personal banking, business banking, credit cards, corporate banking, non-interest banking, and wealth and investment banking in Nigeria.
Applications are invited from interested and qualified candidates to fill the Job Opening at Stanbic IBTC Bank.
Manager, Regional (North Central)
Job Specifications:
Required Qualifications: BA/BSC/HND
Location: Abuja | Nigeria. See other Jobs in Abuja
Join this Group to receive Job Alerts on WhatsApp, Click HERE
The Regional Manager is responsible for providing tailored consultative solutions for all Pension and Gratuity related matters in the region by driving voluntary contributions across the employees of assigned institutions and growing SIPML's market share in RSA Holders and Assets Under Management. Responsible for coordinating the activities of the relationship managers in the region by ensuring clients perceive, feel and experience the Company positively through a timely and conclusive resolution of pre and post-sales issues; and other related/incidental matters.
Qualifications and Requirements:
First degree in any field.
Minimum of 7 years experience with 5 years exposure in sales relationship management & leadership position
Experience in product & management, and retail banking would be an added advantage


ADDITIONAL INFORMATION

Behavioral Competencies

Generating Ideas
Establishing Rapport
Interacting with People
Directing People
Making Decisions

Technical Competencies

Effective Business Communication
Presentation Skills
Compliance-Know-Your-Customer
Brand Management
Customer Understanding

Qualified and interested candidates should Apply by Clicking the Button below.
Parrot Xtra Publisher Celebrates As Hassan Fatungase, Former Bakers' World Director Turns 60
The Publisher of Parrot Xtra Magazine/PMParrot.com, Olayinka Agboola has sent out expressive greetings to his long-time friend and brother, Alhaji Hassan Taiwo Fatungase, former Bakers' World, Ikeja, Lagos Director on the occasion of his 60th birthday anniversary.
In a statement he personally signed, Agboola, former Nigeria Coordinator for Ovation International Magazine described Alhaji Hassan Fatungase as the most selfless Nigerian he has ever encountered.
Agboola continued, "Hassan is not only selfless, he is intelligent, forward looking, hard-working, vibrant, resourceful, compassionate and above all, very God-fearing."
The Ibadan-based media entrepreneur then went ahead to submit that the astute technocrat is a man who appreciates human beings and the value of friendship.
"Those who attended the University of Lagos with him in those days will attest to it that 'Fatuu', as he used to be called then would sacrifice anything to keep a working-relationship.
"Even when he joined one of the five-star hotels in Abuja in the early 90s, it did not take long before he was promoted to become the very first African to occupy a managerial position before he joined the Bakers' World family business in Lagos. His records are still there till today.
"While running Bakers' World located on Allen Avenue in Ikeja, Lagos, journalists, broadcasters, creative young Nigerians and others were encouraged by him. The records are also there for people to verify. There is almost no big name in the entertainment/media industry in Nigeria today that has not directly and/or indirectly benefitted from Hassan's large-heartedness. As a matter of fact, he used to settle quarrels when differences and 'head-on-collisions' were reported to him!"
Agboola also went ahead to describe how the celebrant of the day has been faring since he became the chairman of Abimbola Awoliyi Estate, Oko-Oba in Lagos where he presently lives.
"Hassan is team-player and a man who keeps improving in good-naturedness even as a semi-retired bureaucrat. Residents of Awoniyi Estate will tell his story better. Since he became the chairman some three years ago, living standards have since improved.
"Together with other executive members, the Estate has been winning awards as one of the best in the whole of Lagos State. Solar lights, good roads, fibre-optic-source of internet, faultless security architecture and enhanced sociability…and other achievements have been recorded by the Fatungase-led team."
Agboola, who was also a pioneer staff at Thisday Newspaper concluded "Dear friends and colleagues, please join me to pray for this quintessential lover of fairness and equity. May Allah continue to be with him, grant him sound health, more prosperity, divine protection and long life. May his wonderful family comprised of 'Iyalaje' Doyinsola and the children- Tomisin, Ahmed, Ibrahim and Idris continue to enjoy divine grace too. Happy birthday to our Director at Parrot Xtra Media Network, many happy returns of this day, September 26."
The post Parrot Xtra Publisher Celebrates As Hassan Fatungase, Former Bakers' World Director Turns 60 appeared first on Jomog.
Union Bank Unveils Annual CSI Report: Driving Inclusive Growth; Impacting Lives, Enabling Success
Union Bank of Nigeria, a leading financial service provider, has released its 2022 Citizenship, Sustainability, and Innovation (CSI) report, outlining the bank's efforts across three pivotal areas – Citizenship, Sustainability, and Innovation.
The 7th edition of the report, titled 'Driving Inclusive Growth; Impacting Lives, Enabling Success,' provides an extensive overview of Union Bank's ongoing commitment to fostering a sustainable future.
It chronicles the bank's dedication to embedding responsible business practices and making a positive difference in the lives of individuals and communities, and it offers an in-depth examination of the bank's activities for the year in review, shedding light on its strategies, performance, and processes in the implementation of various projects and initiatives.
Aligned with its overarching theme for the year, Union Bank focused its efforts on five of the United Nations' Sustainable Development Goals (SDGs). These include Quality Education (SDG 4), Gender Equality (SDG 5), Affordable and Clean Energy (SDG 7), Climate Action (SDG 13), and Partnership to Achieve Goals (SDG 17).
These goals served as a guide, steering the bank's dedication towards positively impacting the lives of its stakeholders and society.
Speaking on the 2022 CSI report, Union Bank's Chief Executive Officer, Mudassir Amray, emphasised the bank's commitment to driving inclusive growth.
He highlighted key partnerships that helped achieve this. He said: "We firmly believe that small businesses are the engine house of economic growth. This is why we entered a $30 million partnership agreement with the International Finance Corporation (IFC), the largest global development institution focused on the private sector in emerging markets.
This partnership aims to enhance access to finance for smaller businesses in Nigeria, supporting increased trade and enabling us to expand lending to businesses in critical sectors, including food, healthcare, manufacturing, and services."
Amray also highlighted the bank's efforts in driving financial inclusion. He said: "We are also particularly proud of our financial inclusion initiatives, such as our partnership with Wacot Rice Limited, which enabled us to reach around 7,000 farmers across five Local Government Areas in Kebbi State.
Furthermore, our unwavering commitment to gender equality in lending was evident as we disbursed over 17 billion naira in loans to nearly 16,000 women in 2022.
Our vision remains resolute in building a more robust and expansive bank, underpinned by a digital-centric strategy and elevated governance standards geared toward fostering sustainable growth and contributing to Nigerian society."
Also speaking about the report, Union Bank's Chief Brand and Marketing Officer Olufunmilola Aluko highlighted the bank's collaborative approach to sustainability and corporate responsibility.
She said: "Throughout the year, Union Bank has actively collaborated with partners to enhance our performance, particularly on our material issues. We aim to sustain this momentum by building on partnerships with peers and across industries to support our customers, communities, and society.
Our initiatives aimed at empowering underprivileged populations, promoting education, and advancing gender equality have yielded significant results, positively impacting thousands of lives and nurturing the potential of future generations."
Consistent with previous editions, the 2022 report adheres to the Global Reporting Initiative (GRI) standard and aligns with the Nigerian Sustainable Banking Principles (NSBPs) and the United Nations' Sustainable Development Goals (SDGs). This commitment underscores Union Bank's dedication to transparency and accountability in reporting on its projects.
The post Union Bank Unveils Annual CSI Report: Driving Inclusive Growth; Impacting Lives, Enabling Success appeared first on Jomog.
Just In: FG Declares Wednesday Public Holiday For Eil-ul- Maulid Celebration
The Federal Government has declared Wednesday, September 27, 2023, as a public holiday. This is to mark the Eid-ul-Mawlid celebration and the birth of the Holy Prophet Muhammad.
Eid-ul- Maulid Public Holiday was disclosed in a statement issued by the Permanent Secretary of the Ministry, Oluwatoyin Akinlade, on behalf of the Minister of Interior, Hon Olubunmi Tunji-Ojo.
Tunji-Ojo congratulated Muslims all over the world for witnessing this year's occasion.
The statement partly read, "The Minister congratulates all Muslim faithful both home and in the diaspora for witnessing this year's occasion.
"His admonition to Nigerians is to imbibe the spirit of love, patience, tolerance and
perseverance which are deep spiritual virtues that the Holy Prophet Muhammad (Peace be upon him) exemplified
"Tunji-Ojo also urged Nigerians, especially our youths, to embrace the virtues of hard work and peaceful disposition toward fellow humans, irrespective of faith, ideology, social class, and ethnicity, and join hands with President Bola Tinubu's administration in its effort to build a progressive and enviable Nation that all citizens will be proud of."
The minister also admonished them to imbibe the spirit of love, tolerance, perseverance, and patience which are deep spiritual virtues that the Holy Prophet Muhammad (peace be upon him) exemplified.
The post Just In: FG Declares Wednesday Public Holiday For Eil-ul- Maulid Celebration appeared first on Jomog.