Fintechs are disrupting banking sector operations – CBN Governor
The Central Bank of Nigeria (CBN) governor, Godwin Emefiele has on Tuesday made the revelation that fintechs are affecting the smooth flow of banking system operations.
Emefiele stated this on Tuesday, October 4 in Abuja at the International Association of Deposit Insurers (IADI) Africa Regional Committee (ARC) technical assistance workshop.
The CBN governor said that there is need for the banking industry regulators to gird their loins, described the developments as "very disturbing".
Speaking further, he said that "it has continued to disrupt traditional ways of offering financial services in the banking landscape".
Emefiele also said that Fintechs who want to be deposit-taking institutions should come forward with N25 billion and become a bank.
He said:-
"We will ensure that we can put in place strong regulatory framework and practices that should help nip in the bud, the unfortunate incident that may happen as we try to allow the growth of fintechs in Nigeria.
"Fintechs who want to be deposit-taking institutions should come forward and become a bank, bring N25 billion and be a bank.
"Our deposit insurance system (DIS), as a component of the financial safety-net arrangement, is the risk-minimiser model and has been very effective in the discharge of its mandate. The CBN and NDIC represent key components of Nigeria's financial safety-net arrangement.
"That partly explains why we have been able to successfully resolve the series of financial crises that confronted us with satisfying results.
"It is instructive to mention that the CBN and NDIC have been able to deal with the emerging crisis in the nation's banking system. The 2009 banking crisis, 2004 banking consolidation exercise and their subsequent resolutions, provided a reference point of the benefit for effective collaboration between the central bank and deposit insurer."
MICHAEL OKPARA UNIVERSITY OF AGRICULTURE, UMUDIKE RELEASES PRE DEGREE ADMISSION FORM FOR THE 2023/2024 ACADEMIC SESSION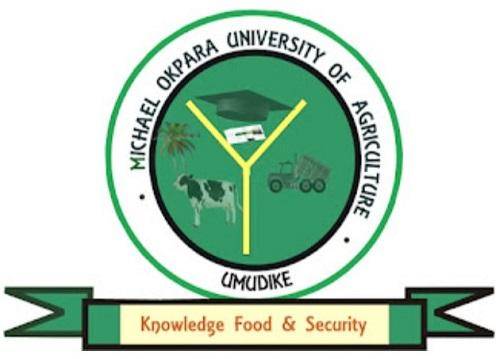 Applications Are Invited From Suitably qualified candidates into a Non-residential one Year programme of MOUAU. The PRE-DEGREE programme prepares candidates for admission into the following programmes.
Bachelor of Agriculture (B.Agric) with options in Agricultural Economics, Rural Sociology and Extension.
Bachelor of Science (Ed) with options in Agric. Education, Home Economic Education, Integrated Science Education, Mathematics Education, Computer Science Education, Biology Education, Chemistry Education, and Physics Education, Library and Information Science Education
Bachelor of Agriculture (B.Agric) with option in Agronomy, Plant Health Management and Soil Science and Meteorology.
Bachelor of Science (B.Sc.) with options in Computer Science, Chemistry, Mathematics, Physics and Statistics.
Bachelor of Agriculture (B.Agric) with options in Animal Breeding and Physiology, Animal Nutrition and Forage Science and Animal Production and Management.
Doctor in Veterinary Medicine (DVM)
Bachelor of Science (B.Sc.) with options in Biochemistry, Microbiology, Zoology and Environmental Biology and Plant Science and Biotechnology.
Bachelor of Engineering with options in Electrical/Electronic Engineering, Computer Engineering, Chemical Engineering, Mechanical Engineering, Civil Engineering and Agricultural/Bio Resources Engineering.
Bachelor of Science (B.Sc) with options in Food Science and Technology, Human Nutrition and Dietetics, Home Economics and Hospitality Management and Tourism.
Bachelor of Fisheries and Aquatics Resources Management, Bachelor of Forestry and Environmental Management and Bachelor of Environmental Management and Toxicology.
Bachelor of Science (B.Sc.) with options: Industrial Relations and Personnel Management and Entrepreneurial Studies.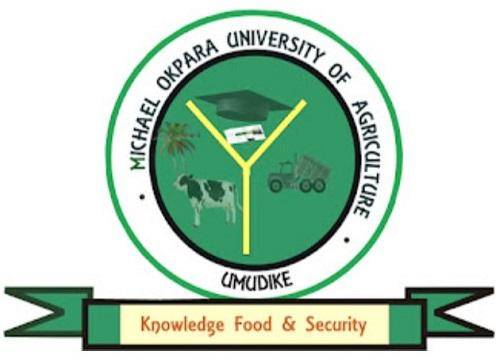 DELTA STATE OF SCIENCE AND TECHNOLOGY, OZORO ROLL OUT ADMISSION LIST FOR THE 2023/2024 ACADEMIC SESSION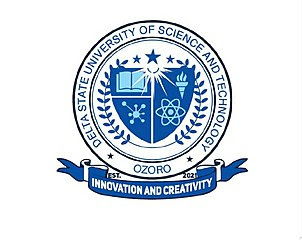 Delta state of science and Technology Ozoro Admission list for the 2023/2024 academic session has been released. This is to inform all candidates who participated in the 2023/2024 Admission Screening Exercise that they can proceed to check if their names are on the Provisional Admission list of successful candidates.
The list of admitted candidates have been uploaded online via JAMB CAPS. Candidates are to follow the procedure below to check;
How To Check the Admission Status on JAMB CAPS
Visit:https://www.jamb.gov.ng/Efacility and login with your registered email address and password to access your dashboard
Click on 'Check Admission Status,
Click on 'Access my CAPS'
Click on 'Admission Status' to see if you have been offered admission.
Candidates who have been offered admission are to proceed to click"ACCEPT" or "REJECT" to indicate acceptance or rejection of the admission offer. Congratulations to the newly Admitted candidates.
Chicago University: Apologize To Tinubu Over Academic Records Humiliation – Keyamo Knocks Atiku
The Minister of Aviation and Aerospace Development, Festus Keyamo has reacted to President Bola Tinubu's academic results released by the Chicago State University, CSU.
Keyamo said the 2023 Peoples Democratic Party, PDP, presidential candidate, Atiku Abubakar should apologize to Tinubu and Nigerians for the humiliation.
In a post on X, the minister described Atiku's journey to Chicago in a bid to expose Tinubu as fruitless.
According to Keyamo: "From the responses by Chicago State University, ATIKU's journey to Chicago and back has been a journey to nowhere, a fruitless exercise and an odyssey in self-humiliation. President Tinubu and Nigerians deserve an unreserved apology from him."
CSU had released the academic records of Tinubu following an order of a Chicago court.
In the result released, CSU confirmed it found three diplomas matching the certificate Tinubu presented to the Independent National Electoral Commission, INEC, after a diligent search.
Atiku obtained victory at the court in his fierce legal battle to probe into the academic qualification of Tinubu in the February 25 presidential poll.
Tinubu had supplied certificates from the Chicago State University, CSU, to the Independent National Electoral Commission, INEC, to secure eligibility to participate in the election.
A United States of America court on Saturday ordered CSU to release Tinubu's academic records for verification and in support of Atiku's petition challenging the result of the 2023 presidential poll.
Justice Nancy Maldonado in a judgment dismissed the objection raised by Tinubu against Atiku's request and expressly ordered that the CSU must submit the academic records to Atiku.
The post Chicago University: Apologize To Tinubu Over Academic Records Humiliation – Keyamo Knocks Atiku appeared first on Jomog.