Full Scholarships For International Students 2022-2023
Full Scholarships For International Students 2022-2023
Full Scholarships For International Students: If you have considered moving out of the country for schooling purposes and can't get any information on the available scholarships, we've got you covered. There is still time for these colleges to submit their applications before the deadline.
There are a lot of Universities that offer fully funded scholarships. Let's check out some colleges that you can apply for.
1. UNIVERSITY OF MONTREAL
The University of Montreal is located in Canada. They recently opened their scholarship application and are offering fully funded scholarships for all degree levels for various programs. To start, you need to check if the program that you want to study is available. They currently have an acceptance rate of around 57% and Canada already has one of the highest foreign student populations in the world which actually gives you a place. Their website is fully explained and written in French, so if you can't read French you will have to translate the website to English using Google Translate.
Deadline:
The deadline for this particular scholarship is on the 1st of February 2022 for the first semester. The second intake is on the 1st of September 2022.
The program is open to all degree levels and faculties, and it is a fully funded scholarship, which means that you will receive complete tuition, housing, a monthly stipend, travel, books, and medical aid insurance. Anyone from any country can apply for this scholarship because it is open to students from all around the world. They do have an interactive online checklist that you may utilize before applying; it will tell you whether you meet the criteria and provide you with a checklist of what you'll need to qualify for the scholarship.
The most significant aspect of applying for the University of Montreal Scholarship is that you must allow three to six months to complete all of the requirements required to study in Canada as an international student. This is due to the visa requirements linked with relocating and studying there. If the visa processes are not completed in a timely manner, i.e., your visa process is not completed before the semester begins, you may lose your scholarship; this means that you must reapply and go through the same application process again, then wait until the next semester.
2. WELLS MOUNTAIN INITIATIVE
Wells Mountain Initiative is an organization that helps students in several developing countries to study either in their local countries or even abroad. About 13 Wells mountain fellowships which are like offices have already been established in Ghana, Kenya, Liberia, Malawi, Mexico, Nepal, Nigeria, Rwanda, Sierra Leone, South Sudan, Uganda, Zambia, and Zimbabwe.
If you are from one of those countries or any of those nations, you can easily reach out to one of them. Students from almost any country can apply for this, so anyone has a shot and you can apply to any university in the world, all you have to do is just make sure that you get the scholarship.
Programs Offered:
They support programs from high school diplomas and even Bachelors's programs too. They also have both a fully funded and partially funded option.
Offers:
Full Tuition, Accommodation, Monthly Allowance, Exam Fees, Travel, Books, Medical Aid Insurance.
Basic Requirements:
▪ You need to be below the age of 35 years,
▪ The University that you are applying to must be in your country or any other country in the developing world.
3. FULL RIDE SCHOLARSHIPS 2022-2023
This Full Ride Scholarship is from the United States of America. Even though these are probably one of the most difficult to get, they are worth the effort. Truly. There are different types of Full Ride Scholarships in the USA and some of them are;
A. Merit-Based – where they look at your weighted GPA, your test scores, your class rank, and your ACT scores.
B. Need Based Full Ride Scholarship – which works for people from disadvantaged backgrounds.
C. Sports Based – these are for the top players in various sports such as; basketball, volleyball, soccer, or tennis.
For the Full Ride Scholarship, you can apply to at least 80 Universities that are participating and they are all in the USA across different states.
The opening date was on the 29th of September 2021. The deadline depends on the University that you want to apply to anyway, so it could be any date. The programs that they support are for the Bachelors and Masters only and it is a fully funded scholarship.
Here are some of the participating universities:
1. Universities of Chicago
2. Duke University
3. Washington University
4. California Institute of Technology
5. University of California
6. University of Virginia
Just so you know, they are not the only colleges that are taking part, there are at least 80 universities taking part.
4. UNIVERSITY OF ALBERTA SCHOLARSHIPS
The University of Alberta is one of the top universities in Canada and if you can, then you should aim for this. Applications are open to foreign students from all over the world and they recently opened on the 1st of October, 2021. The best thing about the University of Alberta Scholarship is that you don't necessarily need any English proficiency test but this is however dependent on your home country. Some nationalities will be required to take English tests. The scholarships are only for undergraduate programs. This is a fully funded scholarship so you will get full tuition.
Basic Requirements:
– High school certificate or a Diploma
– The average grade requirement is really dependent on the faculty.
5. CHINESE ALLIANCE OF INTERNATIONAL SCIENCE ORGANIZATIONS
For those who would like to study in China, here is one for you. The Chinese Alliance of International Science Institute Organizations also known as the ANSO Scholarship recently opened in September for those who would like to study for Masters and Ph.D. degrees in the fields of science and technology.
The participating universities are:
– University of Chinese Academy of Sciences (UCAS)
– University of Science and Technology of China (USTC)
Programs Offered:
Masters and Ph.D. in diverse programs.
Note that this is a fully funded scholarship so they will cover your monthly allowance, travel, accommodation, tuition, books, and medical aid insurance.
Basic requirements:
▪ These are only open to International students
▪ They require a language test for either Chinese or English
▪ You have to be below the age of 30 to apply
▪ You have to be 35 and above for those who want to study a Ph.D. program
6. AUSTRALIAN AWARDS SCHOLARSHIPS
If it is your wish to study in Australia for free/ on scholarship, you should apply for the Australian Awards Scholarships. These are only open to partner countries with bilateral and regional agreements with Australia, thus not all nationalities are eligible to apply.
Only people from a restricted group of 26 developing Asian and Pacific nations are eligible for these scholarships.
You can find the list of participating countries on their website so you can apply to various universities that are in Australia. Don't be left out. Hurry now.
The opening date is in February/March 2022 and they have not yet communicated a deadline.
Programs:
The programs that they are supporting are only for Bachelor's degrees.
Offer:
The Perks include- full tuition, accommodation, monthly allowance, travel, and books. There is no medical insurance for this particular scholarship.
7. UNIVERSITY OF DEBRECEN SCHOLARSHIPS
The University of Debrecen in Hungary is offering fully funded scholarships as part of the stipend Hungarian scholarship. They boast of an amazing 2000 international students from 60 countries through the scholarship program. The opening date was on November 2021 but they have not communicated on a particular specific date so you need to register to get notifications to register on their platform and they have also not communicated a deadline.
DELTA STATE SCHOOL OF MARINE TECHNOLOGY, BURUTU (DESOMATECH) ANNOUNCE 1ST BATCH POST-UTME SCREENING DATE FOR THE 2022/2023 ACADEMIC SESSION
This is to inform the general public especially the prospective students of the Delta State School of Marine Technology, Burutu (DESOMATECH) that the Management has announce the screening exercise date for the 2022/2023 applicants.
Accordingly, the Management has approved 12th November,2022 for the first batch screening exercise by 8:00am.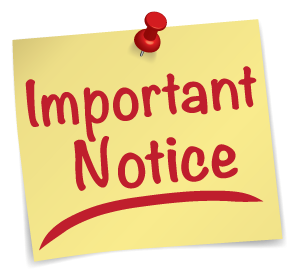 Best of Luck!!!
Welcome to My WordPress Sites. This is your first post. Edit or delete it, then start writing!
Zamfara state Hisbah destroy alcoholic drinks worth over ₦50M
Zamfara State Hisbah Commission said it has intercepted and destroyed alcoholic drinks worth over N50 million between January and September 2022.
This was revealed to newsmen in Gusau by the permanent commissioner in charge of operations, Malam Usman Buhari Mai Jega, at Hisbah headquarters while parading the suspects and alcoholic drinks seized by the commission's operatives.
According to him, the sales of alcoholic drinks are gradually reducing as the commission's operatives are working seriously to ensure the free flow of alcoholic drinks in the state is stopped.
In his statement, he said :"We are operating to ensure that the laws and orders are maintained,"
He appealed to the residents of Zamfara State to cooperate with the commission in its official responsibilities.