Why Western Liberal Democracy Not Working For Africa – Obasanjo
Former Nigerian President, Olusegun Obasanjo has insisted that Western liberal democracy has not worked for Africa.
Obasanjo said liberal democracy does not take into account the continent's history, culture and tradition.
The former President explained that the Western style of democracy failed in Africa because it does not consider the views of the majority of the people.
He stated this while delivering his keynote address at a high-level consultation on 'Rethinking Western Liberal Democracy for Africa' in Abeokuta, the Ogun state capital.
Obasanjo, the convener of the gathering, described Western liberal democracy as "a government of a few people over all the people or population and these few people are representatives of only some of the people and not full representatives of all the people.
"Invariably, the majority of the people are wittingly or unwittingly kept out, he said."
He advocated for what he termed, 'Afro democracy' in place of Western liberal democracy.
According to him, African countries have no business in operating a system of government in which they have no hand in its "definition and design"
Obasanjo said, "The weakness and failure of liberal democracy as it is practised stem from its history, content and context and its practice.
"Once you move from all the people to a representative of the people, you start to encounter troubles and problems. For those who define it as the rule of the majority, should the minority be ignored, neglected and excluded?
"In short, we have a system of government in which we have no hands to define and design and we continue with it, even when we know that it is not working for us.
"Those who brought it to us are now questioning the rightness of their invention, its deliverability and its relevance today without reform.
"The essence of any system of government is the welfare and well-being of the people: all the people.
"Here, we must interrogate the performance of democracy in the West when it originated from and with us the inheritors of what we are left with by our colonial powers.
"We are here to stop being foolish and stupid. Can we look inward and outward to see what in our country, culture, tradition, practice and living over the years that we can learn from, adopt and adapt with practices everywhere for a changed system of government that will serve our purpose better and deliver?
"We have to think out of the box and after, act with our new thinking. You are invited here to examine clinically the practice of liberal democracy, identify its shortcomings for our society and bring forth ideas and recommendations that can serve our purpose better, knowing human beings for what we are and going by our experiences and the experiences of others.
"We are here to think as leaders of thought in academia and leaders of thought with some experience in politics."
The post Why Western Liberal Democracy Not Working For Africa – Obasanjo appeared first on Jomog.
NECO 2023 GCE EXAMINATION TIMETABLE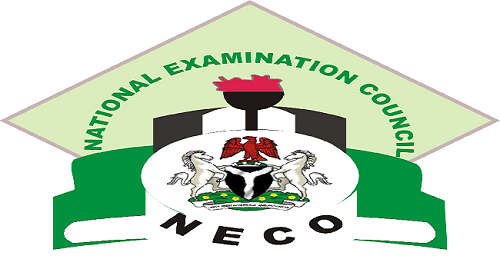 The National Examination Council (NECO) has released the official timetable for the conduct of 2023 Nov/Dec Senior School Certificate Examination (SSCE) . The Examination is scheduled to hold between Monday 20th November to Wednesday 20 December 2023.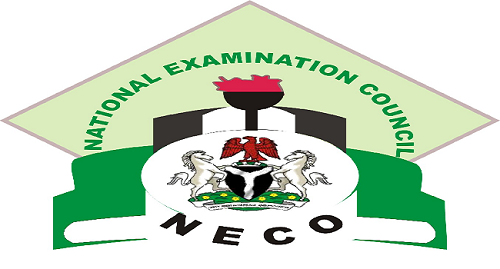 The timetable can be viewed below or downloaded with a PDF-enabled device.
AL ISTIQAMA UNIVERSITY RELEASES FIRST BATCH ADMISSION LIST FOR THE 2023/2024 ACADEMIC SESSION
This is to inform the under listed candidates that they have been offered provisional admission into the various programmes as indicated against their names, they are therefore expected to visit the University portal on www.ausumaila.edu.ng
, log into their dashboard to accept the admission offer and print your evidence of acceptance.
Details of the physical screening will be released in due course. For more information and inquiries, candidates are advised to contact the University's Admission or visit the Admission Office in the campus during working hours.
Mohbad's Autopsy Report Not With Us Yet – Police
The Lagos State Police Command has said the autopsy report of the late singer, Ilerioluwa Aloba aka Mohbad, conducted two months ago has not been given to them.
Today, Tuesday, November 21, 2023, makes it two months since the corpse of the late Mohbad was exhumed and an autopsy commenced to unravel the cause of the death of the singer.
Mohbad's death on September 12 sparked controversies in Nigeria and beyond which prompted the police to set up an investigative team to determine what led to the singer's demise.
The state Police Public Relations Officer, Benjamin Hundeyin, had tweeted in September that an "autopsy has been concluded" and the police were "awaiting result."
In October, the then Commissioner of Police, Idowu Owohunwa, named prime suspects linked to the death of the singer, where he further disclosed that Mohbad vomited and developed goosebumps after he was injected three times by a nurse, Feyisayo Ogedemgbe, on September 12, 2023.
Some of the suspects were subsequently charged to court.
The state Police Command last Friday, however, released singer Azeez Fashola popularly known as Naira Marley and Balogun Samson, known as Sam Larry, after the duo met their bail conditions. They were arrested as part of an investigation into Mohbad's death after videos of assault against the late singer surfaced online.
When asked by one of Punch correspondents on Monday on the release of Mohbad's autopsy report, Hundeyin disclosed that the command had yet to get the report officially.
Hundeyin said, "The autopsy report has not been given to us. Some people have been carrying rumours that it's ready. It's one thing for it to be ready, it's another thing for it to be given to us officially – that we would receive and sign a copy that we have received it. So, we don't work with rumours, we work with facts."
Bella Shmurda, had on Saturday appealed to the police to release the remains of Mohbad.
Taking to his X account late Saturday, Bella expressed concerns over the prolonged delay in the release of Mohbad's body, which had been held for autopsy for the past two months.
He appealed to the police to expedite the process and release the body to facilitate a dignified funeral arrangement. Additionally, Bella requested the prompt disclosure of the autopsy results.
The post Mohbad's Autopsy Report Not With Us Yet – Police appeared first on Jomog.