VARSITY UNIONS KICKS AGAINST FG NEW IGR DEDUCTION POLICY IN NIGERIAN UNIVERSITIES
The Academic Staff Union of Universities (ASUU) and the Senior Staff Associations of Nigerian Universities (SSANU), among other workers' unions may once again be up in arms against the Nigerian government over the proposed deduction of 40 per cent of the revenues generated by the tertiary institutions.
A leaked memo addressed to the heads of the universities recently by the Nigerian government noted that commencing from November, universities will have 40 per cent of revenues generated internally and deposited in their accounts will be deducted automatically by the government via the Treasury Single Accounts (TSA).
A copy of the memo addressed to the office of the vice-chancellor of the University of Abuja by the Revenue and Investment Department of the Office of the Accountant General of the Federation in the Federal Ministry of Finance, notified the institution of automatic deduction of 40 per cent of its IGR by the government.
Dated 17 October with Reference R&I/2045/T/252, and signed by the Director of Revenue and Investment Department, Felix Ogundairo, the letter noted that the decision which affects all partially funded government agencies and parastatals including universities is in line with the provisions of Section 62 of Finance Act 2020.
The memo reads in part: "It is important to emphasise that this policy of 40 per cent auto deduction of gross IGR is in line with the Finance Circular Reference Number FMFBNP/OTHERS/IGR/CRF/12/2021/ dated 20th December, 2021, limiting the budgetary agencies or parastatals to not more than 50 per cent of their gross IGR and the remittance of 100 per cent of the remaining 50 per cent to the sub-recurrent account. While all statutory revenue lines like Tender fees, contractors' registration fees, disposal of fixed assets, rent on quarters, etc, shall be remitted 100 per cent to sub-recurrent accounts."
The memo instructed the universities and other affected agencies of the government to align their budgets to the new realities.
Shocked by the new development, the National President of ASUU, Emmanuel Osodeke, said his union could not understand what the government meant by IGR in the universities. He said universities globally are not revenue-generating institutions, but that what they generate are only costs of services rendered and items provided for students.
Mr Osodeke, a professor, who described the new policy as the government's attempt to "strangle the poor" said there is no revenue generated by any university.
He said: "What is IGR? As far as I'm concerned, we don't have IGR. So, it's zero. What the students are paying is the cost of items like ID cards, medical health insurance, books, lab coats, among others. So there's no IGR in universities. So, it's zero. You see, this is what we have been talking about. Is the university an agency established to generate funds for the government? So, as far as I'm concerned, we will look at it. Let them define what is the idea of IGR. As far as ASUU is concerned, the funds are meant for items and that's why we call them charges."
The union president said the universities have been struggling to provide basic amenities like water, electricity, and necessary infrastructure for teaching and learning.
He said many universities receive less than 120 million annually from the federal government as funding support but that they spend more than N1 billion annually on electricity.
If you talk to the management of the University of Ibadan, or OAU, or any other one, they will tell you they only get roughly N15 million a month from the government to run. Will that be able to pay for electricity bills? So, it's so sad what we're hearing today. This is an attack on the university system and I then pray that something will happen and change this narrative. How can you say you're going to collect these charges that the universities collect to take care of their students? Things like this never even happened during the military. If their children are in these public universities, would they ask for such a thing?"
Also speaking on the matter, the National President of SSANU, Mohammed Ibrahim, who said he had spent about 30 years within the university system, said he never knew anything called IGR in the universities.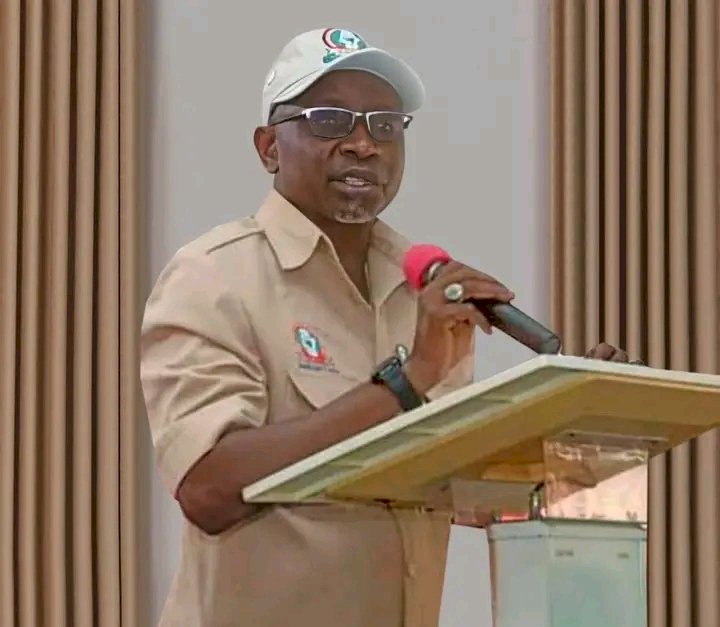 He said the position of his union is to fight it to standstill, noting that an attack on education from any quarters is an attack on the nation's development.
Mr Ibrahim said his union "opposed such decisions yesterday, still opposing it today and will oppose it tomorrow or any day."
He said: "Education is a social service for goodness sake! Universities are institutions of learning, where teaching, research and community development activities are carried out. Outside all these, anything a university does is outside its mandate. Therefore, there is nothing called IGR in the university in the first place. So if government is saying that universities should remit IGR, then they are now defining something different, something alien, and bringing in something that does not exist in the system. And it clearly shows that those people who are making these statements are ignorant of what a university system is or how it looks like or how it is operated. This is our opposition"
He said the decision will not only further destabilise the system but also annihilate the system.
He called on Nigerians to stand against the policy, insisting that the government must be made to know that the people still have some power left in them.
However,The National President of the newly registered Congress of Nigerian Universities' Academics (CONUA), Niyi Sunmonu, said the universities already have so much to contend with and suggested that the policy should be rejected.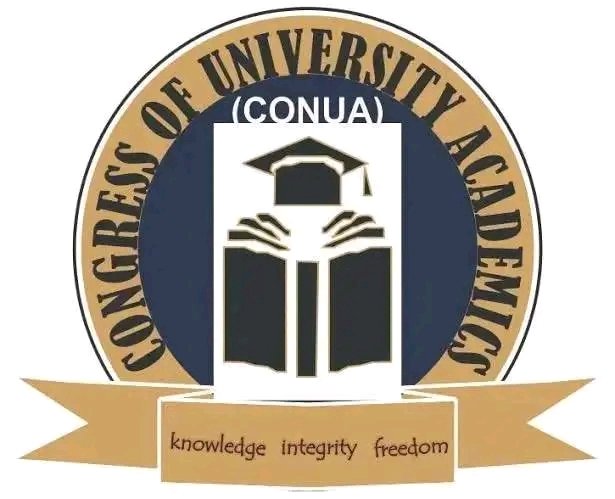 "Our position is that universities in this country are already having a lot to deal with, with respect to funding issues. Effecting this policy this time that the universities are yet to achieve financial stability will cripple them," Mr Sunmonu, a senior lecturer at Obafemi Awolowo University (OAU), Ile-Ife, said.
OLABISI ONABANJO UNIVERSITY (OOU) RELEASES FIRST BATCH UTME ADMISSION LIST FOR THE 2023/2024 ACADEMIC SESSION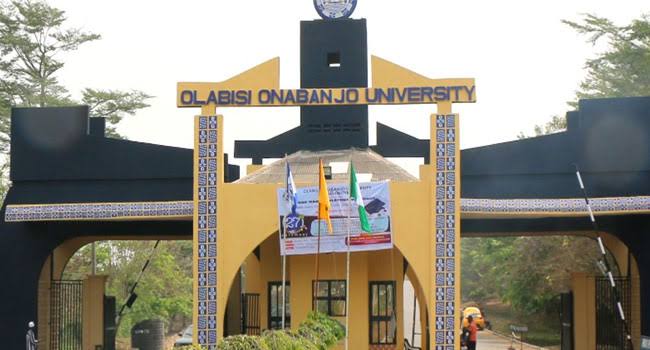 The Management of the Olabisi Onabanjo University has released the 2023/2024 First Batch (UME) Admissions List All Candidates who applied to the University should please log in to the University Portal : https://portal.oouagoiwoye.edu.ng/admission/login.php
 to check their Admission Status.
Successful Candidates are advised to please adhere strictly to the information displayed on their Portals and take further action immediately. Candidates offered Admission who do not comply with the Instructions on their Portals by Thursday, 23rd November, 2023 will be deemed as having forfeited the Offer.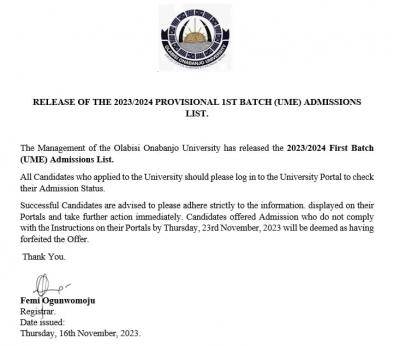 Candidates are also to proceed to JAMB CAPS and accept their admission offer.
PRESIDENT TINUBU CANCELS 40% IGR DEDUCTION FROM NIGERIAN UNIVERSITIES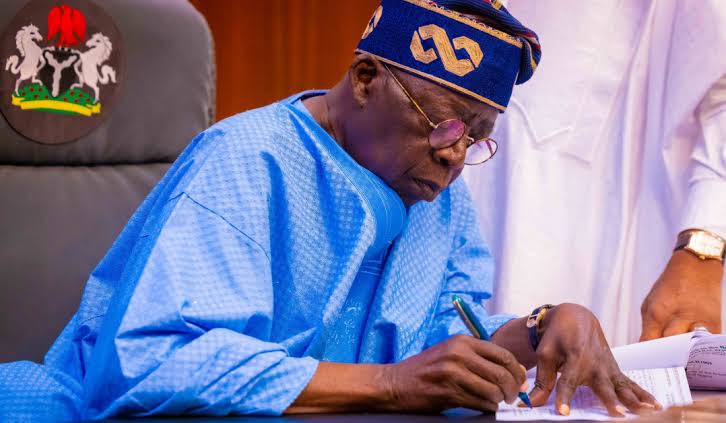 President Bola Tinubu has cancelled the controversial deduction of 40 per cent of Internally Generated Revenues from federal universities across the country.
The President who was represented by the Minister of Education, Tahir Mamman, spoke on Friday at the 75th Founder's Day ceremony of the University of Ibadan and described the policy implementation as "ill-timed".
He also maintained that it was not the best time for such a policy since our universities are struggling.
In his speech as a Visitor to the university, Tinubu pledged his commitment to the reform of the nation's education sector as the bedrock for national development.
He said, "The 40 per cent IGR automatic deduction policy stands cancelled. This is not the best time for such a policy since our universities are struggling."
FEDERAL UNIVERSITY OF TRANSPORTATION, DUARA ROLL OUT 2023/2024 ADMISSION LIST ON JAMB CAPS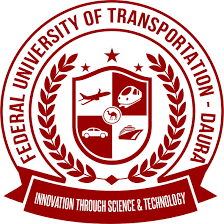 Federal University of Transportation, Daura Admission list for the 2023/2024 academic session has been released. This is to inform all candidates who participated in the 2023/2024 Admission Screening Exercise that they can proceed to check if their names are on the Provisional Admission list of successful candidates .
The list of admitted candidates have been uploaded online via JAMB CAPS. Candidates are to follow the procedure below to check;
How To Check the Admission Status on JAMB CAPS
•Visit:https://www.jamb.gov.ng/Efacility and login with your registered email address and password to access your dashboard
•Click on 'Check Admission Status,
•Click on 'Access my CAPS' Click on 'Admission Status' to see if you have been offered admission.
Candidates who have been offered admission are to proceed to click"ACCEPT" or "REJECT" to indicate acceptance or rejection of the admission offer. For those whose status is showing "Admission Still in Progress" or "Not Admitted", you are advised to keep checking as the status may change anytime soon. Congratulations to the admitted ones!!!