The attention of the University has been drawn to the nefarious activities of fraudsters who have been circulating information on the social media and requesting that candidates who scored 150 and above to join a WhatsApp group platform regarding admission into various undergraduate courses.
It is rather unfortunate that this activity is still going on despite the fact that some of these dubious acts have been warned several times to desist from it.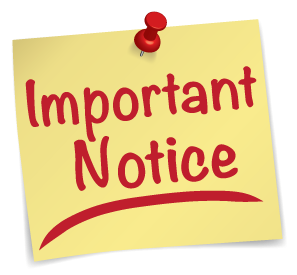 The University wishes to emphatically dissociate itself from this admission scam and is using this as a disclaimer to serve as a very strong warning to those involved in this admission scam and racketeering to desist forwith or else the full weight of the law would be brought on any caught in this detestable act.
Also it must be reiterated that the Joint Admission and Matriculation Board (JAMB) and the University is yet to decide cut-off marks for the 2023/2024 admission.
Prospective Candidates, Parents, Guardians and the General Public are hereby warned not to fall victims of these fraudsters. Please be wary of carrying out any transactions, joining any WhatsApp group or any social media handle for the purpose of admission as the University did not at anytime created any WhatsApp group for admissions.
Thank you!