Sanwo-Olu, Obasa Parley As GAC Wades In Over Rejection Of 17 Commissioner-Nominees
Lagos State Governor Babajide Sanwo-Olu and House of Assembly Speaker Mudashiru Obasa have met with the state's Governor's Advisory Council (GAC).
GAC is the highest decision-making body of the All Progressives Congress (APC) in Lagos State.
The meeting, held at the Lagos House, Marina, was attended by Mrs. Adejoke Adefulire, Cardinal James Odunmbaku, Dr. Yomi Finnih, Ganiyu Olarenwaju Solomon, APC Lagos Chairman Cornelius Ojelabi and other party chieftains.
Observers believed the meeting might be connected with the action of the House of Assembly, which had rejected 17 of the nominees Governor Sanwo-Olu submitted to the Assembly.
Of the 39 nominees screened, only 22 scaled the hurdle, while others, mainly returning former commissioners, were rejected.
The development caused uproar, with many insinuating that the governor and the speaker are at loggerheads.
Obasa had queried the qualifications of some persons nominated by Sanwo-Olu for appointment as commissioners.
He said two of the nominees were rejected, and the rejection was not based on their qualifications, experience or exposure.
In July, Sanwo-Olu transmitted a list containing 39 nominees to the legislative arm for screening for appointment as commissioners.
The House cleared 22 of the nominees and rejected 17, including six former commissioners who served during the governor's first tenure.
The former commissioners include Gbenga Omotoso (Information and Strategy), Akin Abayomi (Health) and Sam Egube (Economic Planning and Budget).
Others are Cecilia Dada (Women's Affairs and Poverty Alleviation), Olalere Odusote (Energy Resources) and Folashade Adefisayo (Education).
Obasa had said the decision of the assembly about the commissioner-nominees was final.
"But if there is any reason for us to reverse our decision, if there is and it is germane and convincing, maybe we may, but it is not by threats.
"And in our own estimation, if they (technocrats) have not done well, we have a right to say no and we have said no.
"And it is good to advise the man living in a glass house not to throw stones, if not the glass may be shattered," he said.
Giving an update on the meeting last night, the Chief Press Secretary to the governor, Gboyega Akosile, on his verified X handle said: "Governor @jidesanwoolu, Mr. Speaker @mudashiru_obasa and GAC members today after a meeting at Lagos House, Marina.
"This is Lagos, a place where the finest democratic culture reigns supreme for a Great Lagos Rising".
The post Sanwo-Olu, Obasa Parley As GAC Wades In Over Rejection Of 17 Commissioner-Nominees appeared first on Jomog.
WAEC SET TO INTRODUCE CBT FOR WASSCE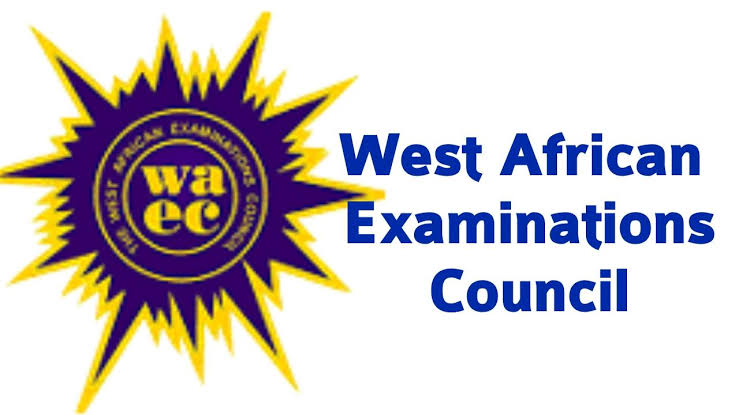 The West African Examinations Council says plans to introduce the Computer Based Test mode in the administration of its examinations are at an advanced stage.
The Head of National Office, Mr Patrick Areghan, gave the hint in an interview with the News Agency of Nigeria on Saturday in Lagos.
Areghan was speaking against the backdrop of notable achievements and advancements of the council under his watch, as he prepared to bow out of office on Oct. 1.
He would be bowing out after completing his three-year tenure.
Areghan said that introducing the CBT mode of administrating some of the council's examinations had been part of his vision for the body.
"We have already started something in terms of CBT examination. We have gone far with our planning and all of that, even in the sub-region, the registrar to the council is also doing something.
"But this is not as easy as some people will think. This is because we ask ourselves, how do we conduct CBT for practicals and essay papers?
"We can only readily do that in the case of objective questions. But so many people will not see it from that angle. They argue that some others are doing it, so why can't WAEC do the same?
"Now, no one even talks about energy; how many schools are exposed to computer literacy? How many have computer facilities and how many have electricity to run these things?
"Even where you have all these things on the ground, how do you handle the issue of theory and practical papers? So, these are the issues, but that is what I want the council to do very shortly.
"We should be able to conduct CBT examinations, even if it means starting with the objective questions," he said.
The outgoing WAEC boss noted that already, the council had concluded introducing the administration of its examination using the CBT platform under his watch, in no distant time, starting with the objective questions and later theory and practicals.
"But you can still be sure that not all schools will be ready. Maybe we can have a segregated market. Those who cannot afford the CBT will go for the pencil and paper mode.
"So, I would like to see WAEC in that light," he said.
Areghan said aside from the introduction of the CBT, he would also like to see all the operations of the council fully digitalised shortly.
He noted that almost every section of the council had been digitalised under his watch.
I have almost digitalised everywhere now. Talk of certificate, checking of results verification of results and more.
"I will live to see more massive deployment of technology so that the vision of the council can change from just being a world-class examination body to a technology-driven examination body.
"I also want WAEC to be more visible on the international stage. I want to see, through the cooperation of the sub-region, how we can take WAEC overseas, that is, how Nigerian children in the diaspora can sit for WASSCE overseas.
That, again, is what I want WAEC to do very shortly. That is one thing I wanted to do under my watch, but, again like I said, it needs the cooperation of the sub-region, not just Nigeria, to take WASSCE overseas.
"I also want to see its digital certificate that we have successfully launched in Nigeria replicated in the entire sub-region, so that any candidate that has taken WASSCE, can be in any part of the world to access the digital certificate; that is a legacy.
For instance, if your certificate gets missing, soaked, destroyed by fire and so on, with one touch on the bottom, it appears.
"For me, this is a great legacy," the WAEC boss stated.
He also stated that the council's Digital Security Printing Press is another milestone achievement under his watch.
According to him, after 71 years of the council's existence, the introduction of the digital security printing press is a worthy legacy.
This is alongside other internal ones, such as the Staff Bus scheme, meant to cushion the effect of high transportation fares, occasioned by the fuel subsidy removal, he said.
"We are going to do more to motivate staff. I am counting on my successor to follow suit, being a very committed and intelligent person. It is my prayer that he achieves more than me," he stated.
Speaking on his greatest achievement, Areghan highlighted the successful conduct of examinations, release of results within stipulated time and printing and release of certificates to deserving candidates as key.
"That is my greatest achievement. That is because when you work in the council and you fail to conduct any examination, no matter the other levels of achievements, you have failed.
So, I give God all the glory that I have been able to conduct all the examinations, even in the COVID-19 years, from 2020 to 2023," the outgoing council boss told NAN.
Video: I Don't Tell People I'm Mohbad's Mother Because He Was Scared I Would Be Killed — Mohbad's Mother Opens Up
Mohbad's mother has disclosed the life her son was forced to live due to the physical attacks and bullying he was subjected to after he left Marlian Music.
Speaking in an interview with TVC, Promise Aloba, the late singer's mother recalled how he took good care of her and always wanted to have her around.
Below is a translation from her interview, which was granted in Yoruba:
"I don't tell people I'm Mohbad's mother, because he was scared I might get kidnapped or killed.
"I've spent just five months in the new house he rented for me, he even visited me 3 times. He took me out of where I was living before to Ikorodu, he said he wanted to be visiting me from time to time.
"He just rented a huge space comprising of 3 shops for me. I'm yet to open it. He gave me money that I used to buy 2 big freezers and a big generator. The day he died, he promised to send N5 million so I can buy goods to stock up.
"His wife said she'll come and meet me, that I should get someone that will support me because we cannot buy the goods at once, that it will take us 3 days to buy all the goods.
"But now I'm scared, I can't go back to Ikorodu, I called someone to help me rent the shop out and give me the money. My son did not enjoy himself, he lived in fear. He did not enjoy himself.
"Whenever I visit him here, he sits right there and I'll sit with him, then take him upstairs to sleep but he'll be shaking his head. I even thought all those problems and attacks had stopped, but when they beat him again recently after he dropped his EP, I said these people haven't left you, and he usually went to the police station to report, because I witnessed it twice.
"I spent 10 days with him, I did not know he was going to die. I left on Saturday and he died on Monday. And the reason I left on Saturday was because he had a show, he begged, begged, and begged me not to leave. So I told him that won't he allow me to go to church on Sunday, that I've missed church for two weeks and I needed to go and pray because I'm losing myself. It was the church that I mentioned that made him let me go.
"Because him and his wife were pranking me, I told him that I was going, but because he didn't want me to go, he delayed giving me my feeding money because he knows I'll leave if he gives me the money. Normally, he gives me feeding allowance every month."
Watch her speak in the video below.
The post Video: I Don't Tell People I'm Mohbad's Mother Because He Was Scared I Would Be Killed — Mohbad's Mother Opens Up appeared first on Jomog.
UNGA 78: Tinubu Harps On Sustainable Environment For Investment In Africa
President Bola Tinubu has emphasised the importance of creating a sustainable environment for investment opportunities in Agriculture to strive in Africa to achieve food security in the continent.
Tinubu said this at the High-Level Meeting on "Attracting investments in Land Restoration, Food Systems, and Rural Transformation in Africa".
It was organised by the African Union Development Agency-New Partnership for Africa's Development (AUDA-NEPAD) Nigeria on the sidelines of the 78th session of the UN General Assembly in New York.
NAN reports that the event was organised by AUDA-NEPAD Nigeria Secretariat in collaboration with its counterpart AUDA-NEPAD Continental.
The event was aimed at exploring innovation solutions, investment opportunities, and partnerships to enhance productivity, resilience, and sustainability in African agriculture, focusing on smallholder farmers.
Tinubu, who was represented by Sen. Abdulaziz Yar'dua, Chairman of the Senate Committee on Nigerian Army, stressed the need for smallholder farmers in Nigeria and the continent at large to access financing to boost farming.
Tinubu also lamented the impact of poor governance and insecurity on agriculture in the continent.
"In Africa today one of the biggest factors inhibiting agricultural practices is the issue of poor governance by our fellow states, which has taken its toll on so many developments in Africa.
"It's important to highlight this point because most of the inhibiting factors, I believe, are manifestations of this poor governance.
"And this has led to conflicts and political instability in most of Africa or some of the African countries.
"These regions that are affected by these conflicts and political instability, of course, cannot be said to be able to have any agricultural activities because this will disrupt it and it will lead to food insecurity,'' he said.
The post UNGA 78: Tinubu Harps On Sustainable Environment For Investment In Africa appeared first on Jomog.