Naira's Fall: New Petrol Price Likely as Marketers' Fuel Cargoes Arrive July, NNPC Cuts Imports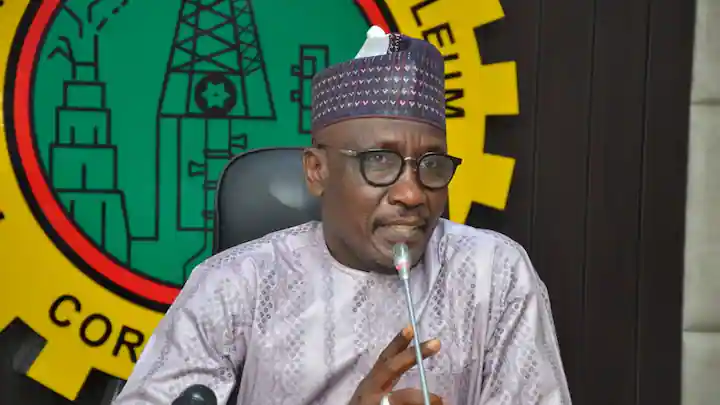 On Wednesday, June 14, 2023, the Nigerian government confirmed that other marketers have joined in the import of petrol following the removal of the petrol subsidy. The federal government revealed that about three mega oil marketers expect petrol cargoes in July, while others have asked for licences to import the product.
NNPC to reduce petrol imports, other marketers enter The development comes as the Nigerian National Petroleum Company Limited (NNPC), the product's sole importer, reduced petrol imports following the deregulation of the downstream sector.
However, the Natural Oil and Gas Suppliers Association of Nigeria expressed optimism that the new foreign exchange policy of the Central Bank of Nigeria (CBN), as implemented by commercial banks on Wednesday, June 14, 2023, could reduce the petrol price. The Chief Executive of Nigeria Midstream and Downstream Petroleum Regulatory Authority, Farouk Ahmed, stated that some recently licensed marketers expect their products in July.
Ahmed said:
"NNPCL is slowing down on their importation, so we have to have someone closing up on that gap that NNPCL is creating not to have a shortage in the country. But NNPCL is also monitoring the replacements that they have. We agreed that NNPCL will continue to import until such a time when we have a critical mass of other importers.
"On licences, of course, we are processing them. About two or three marketing companies came to us last week to say they have already booked cargo to come in July. So these are some exciting propositions we have received."
According to Ahmed, the agency was fast-tracking licenses to other petrol importers and intersecting daily with the NNPC to ensure the market was saturated and well supplied and there was no gap. Punch reports that the NMDPRA helmsman said the market was already deregulated, and there was no need to subsidize foreign exchange.
NNPC already factored new foreign exchange into the price
He said that the NNPC's new price factored that the exchange rate could rally at N650 per dollar, stating that the price would improve if the naira appreciates.
The development comes as the naira exchanged for N702 to a dollar at the Importers and Exporters (I&E) window on Thursday, June 15, 2023, as the CBN floated the local currency. Naira depreciation to cause a hike in price Vanguard reports that the naira depreciated by 5.75% compared to the N664 per dollar it exchanged on Wednesday, June 13, 2023.
The naira fell as low as N791 to a dollar before settling at N702.19.
The collapse of the local currency, caused by its devaluation by the CBN, has fueled fear of possible petrol price increases as marketers jostle to close the gap between the naira and the dollar. There are speculations that the new FX policy could drive the pump price of petrol to N800 per litre.
FG's new exchange rate policy to drive up petrol price to N800 per litre, experts say
Fedpolygist earlier reported that the naira float introduced by the Central Bank of Nigeria (CBN), aiming to unify Nigeria's exchange rate, will force a petrol price review, which the Nigerian National Petroleum Company Limited (NNPCL) currently pegged at N488 per litre for its retail outlets in Lagos.
Outside Lagos, the price of petrol is forecasted to sell at N650 per litre. NNPC issued a petrol price guidance for its retail outlets, which other marketers quickly adopted.
Universal Green Energy Access Programme, Union Bank of Nigeria Announce Partnership to Propel the Renewable Energy Market in Nigeria
Luxembourg based Universal Green Energy Access Programme (UGEAP), and Union Bank of Nigeria have formalised the basis for a strategic partnership to catalyse the development of the renewable energy market in Nigeria.
This collaboration, marked initially by a Memorandum of Understanding (MoU), aims to drive sustainable energy access for households and small and medium businesses across Sub-Saharan Africa, primarily focusing on Nigeria.
UGEAP, a 15-year blended finance facility, is dedicated to supporting the transition to sustainable energy. The United Nations Green Climate Fund (GCF) has committed the anchor investment to UGEAP, with DWS Investment S.A. as the Investment Manager.
Union Bank of Nigeria is a venerable financial institution established in 1917. The bank brings its vast experience and a comprehensive portfolio of banking services to this partnership. With over 293 service centres and more than 937 ATMs spread across Nigeria, it is a trusted partner in the financial sector.
Recognising the critical need for energy in Nigeria and the shared ambition to increase the proportion of renewable energy in the energy mix, the Parties have identified key areas of focus, which include meeting the energy demands in Nigeria, reducing industry and corporate dependence on expensive electrical energy to align with climate targets for CO2 emissions reduction, promoting solar home solutions, mini-grids for first-time electrified communities, and both off-grid and on-grid renewable energy production for corporates and productive use of energy.
In line with this, Union Bank and UGEAP commit to cooperating on a joint initiative with the specific goal of mobilising and deploying USD 500 million in funding and technical assistance over the next five (5) years. This initiative aims to advance the renewable energy sector, benefit businesses and communities in Nigeria, and contribute to the broader sustainability goals in Sub-Saharan Africa.
Speaking about the partnership, Mudassir Amray, Managing Director and Chief Executive Officer of Union Bank, said:
"Union Bank of Nigeria is proud to align with UGEAP in this groundbreaking initiative. Our longstanding commitment to fostering growth in Nigeria and UGEAP's expertise in renewable energy positions us to drive meaningful change. This collaboration marks a milestone in pursuing renewable energy development in Nigeria, promising a more sustainable and resilient future for our communities."
Also commenting on the partnership, Michael Hoelter, Senior Investment Principal of the Sustainable Investments team at DWS, expressed:
Renewable energy technology is a highly flexible solution for local solutions to the global target to de-carbonise industry and the financial system. Be it pay-as-you-go or roof-top installations for corporates, customers do not have to wait for the national grid to be reinforced to obtain electrical energy reliably. Solar power beats the noise of generators and can also beat the cost. UGEAP aims to multiply its capital contribution with the strength of local partners with a strategic alignment to bring clean energy to households and industrial users. We are glad to welcome Union Bank to the already existing partners in this joint development path.
The post Universal Green Energy Access Programme, Union Bank of Nigeria Announce Partnership to Propel the Renewable Energy Market in Nigeria appeared first on Jomog.
Sterling Bank Again Wins Overall Best Workplace In Nigeria
Sterling Bank Limited, Nigeria's leading financial institution, has again emerged as the 2022 Overall Best Workplace in Nigeria in the large corporate category awards organised by the Great Place to Work (GPTW).
Since 2020, the Bank has continued to win the overall best workplace award of the GPTW.
According to the organisers of the award, the bank emerged first Best Place to Work in the large corporate category, Best in Promoting People Leadership Practices in the large category and the Best in Promoting Corporate Social Responsibility Initiatives in the large category.
In a keynote address, Chairman of Sterling Bank, Mr. Asue Ighodalo said, "Now, more than ever in the life of our country, we must create an environment that enables an inclusive and consistent growth rate of over seven percent year-on-year to emerge from our present economic and social predicament."
Describing himself as an apostle of and a firm believer in private sector-led growth, Mr. Ighodalo noted that creative, disciplined, innovative, and efficient organisations, manned by visionary, selfless, hardworking, satisfied and passionate people will catalyse the growth of the national economy.
"Rising at dawn and working till dusk each day, are the men and women who drive these organisations," he said, adding that "for the organisations to thrive and sustain themselves, these men and women must be happy at work, passionate about their work, well trained, healthy, mentally balanced, fairly treated, motivated, appreciated, comparatively well rewarded and respected."
He said employers have a duty to ensure that employees work in an environment and with people who enable outstanding performance. According to him, the world changed significantly in the last five years and the change has greatly affected employees' attitude to work, their ways of working, the reasons they work, their organisational loyalty and where they work from.
He remarked that in order to retain the quality of talent they need to survive, grow, thrive and sustain themselves, organisations must adapt to the constant changes, volatility and unpredictability in the world because "we are at the edge of a new world economic order with indications that China will soon overtake the United States as the world's biggest economy and the dollar's importance in international trade, settlements and store of value will diminish."
He said the global economy continues to face unprecedented challenges, noting that the greatest impact on how people work and their commitment to work has been the 2019 Covid pandemic with its lingering effects. He added that the war in Ukraine continues to further destabilise the global order, negatively affecting the cost of food and energy, disrupting supply chains and logistics certainty, and pushing many people into unemployment all over the world.
"Our enabling environment must improve and our organizations, which are the growth drivers, must become attractive work havens. So, with all of these challenging changes, volatility and unpredictability how do we create and sustain attractive and productive work havens?"
"Regardless the positive and efficiency enhancing impact of technology, science, robotics and digitalisation, I remain absolutely clear that each organisation is only as good as the people that work in there, driving and controlling its systems and technologies.
"People are the heartbeat of any organisation, driving it forward with their individual and collective efforts. They are not just assets; they are the essence of the company, making it vibrant and alive.
"Strategies, milestones, and overall financial performance may grab the headlines, but these only come together by the channelled efforts of the dedicated hands and minds of the people who call the company home—individuals who are comfortable enough to live their best livesand do their best work within their respective organisations," Ighodalo said.
He enjoined organisations to commit to the wellness and stability of their employees, by offering a wide range of wellness programmes and initiatives, including mandatory annual physical check-ups, holistic maternity and paternity initiatives, employee assistance programmes to provide access to mental health support, and extensions to employees' health plans that provide cover for older dependents.
He said companies should also take steps to promote work-life balance, and may, subject to the nature of the tasks, offer unconventional flexible work arrangements and paid health breaks among others.
The post Sterling Bank Again Wins Overall Best Workplace In Nigeria appeared first on Jomog.
Unity Bank Holds 10th Edition of Corpreneurship Challenge; Agropreneurs, Others Win N10M Business Grant
Unity Bank Plc has extended N10 million business grant to 30 members of the National Youth Service Corps, NYSC, who took part in the 10th edition of the Bank's flagship Entrepreneurship Development Initiative, known as Corpreneurship Challenge.
The winners, including upcoming entrepreneurs developing innovative solutions in several business value chains such as Honey production, Rice, and Snail farming, among others, claimed top positions after participating in a business pitch that took place across 10 state NYSC Orientation Camps – Katsina, Kano, Kwara, Imo, Rivers, Delta, Sokoto, Edo, Akwa-Ibom, and Osun recently.
At the NYSC Orientation camp at Ikot Itie Udung, Nsit Atai, Akwa Ibom State, Azegba Chimuanya Perpetual, who pitched business on honey production emerged as the overall winner to clinch the N500,000 grand prize; while Iyorwa Kater Israel, a budding commercial rice farmer won N300,000 grant. Similarly, Egelonu Emmanuel Friday walked away with a N200,000 grant to support his Snail farming business.
In the remaining nine states, no fewer than twenty-seven other winners also emerged, after pitching business plans across various economic segments including Fish production, Poultry farming, Fashion, Soap and Cake making, Printing, Piggery, Beverage making, etc.
The Unity Bank Corpreneurship Challenge, which has proved its invaluable social benefit as an entrepreneurship development and job creation platform since its inception receives applications from thousands of serving NYSC Corp members. These business plans are then evaluated based on their originality, marketability, future employability potential of the product, and knowledge of the business.
Speaking during the grand finale in Akwa Ibom State, Unity Bank's Head of Retail and SME Banking Group, Dr. Opeyemi Ojesina said the Unity Bank Corpreneurship Challenge has earned its pride of place in Nigeria as one of the country's foremost business incubation platform and entrepreneurship development.
He said, "Unity Bank has sustained this Corpreneurship Challenge for the past five years, and throughout the period we have witnessed the tremendous impact it has had on youth empowerment and job creation in the country. And I believe that the innovative approach to entrepreneurship which the programme has adopted has enabled us to seamlessly integrate financial support, mentorship, and skill development to foster the growth of aspiring entrepreneurs."
He added, "At its core, the initiative addresses the unique challenges faced by small and medium-sized enterprises, as they recognize the sector as the backbone of economic development. And Unity Bank's commitment to financial inclusion is exemplified through tailored financial solutions that empower corp members to actualize their business dreams."
Ojesina further explained that "the mentorship provided to participants adds unparalleled value, as it connects corp members with seasoned professionals who provide insights, guidance, and a roadmap for success," emphasizing how Unity Bank recognizes that true empowerment extends beyond financial assistance to honing entrepreneurial skills".
The Corpreneurship Challenge has earned the Bank national recognition for its impact on youth empowerment and job creation, just as the scheme continues to elicit growing interest among the corps members, attracting over 2000 applicants and participation in every edition.
In partnership with the NYSC Skill Acquisition and Entrepreneurship Development, SAED, the initiative prominently features a business pitch presentation that provides the participants with the opportunity to present their business plans and stand a chance to win up to N500,000 cash in the business grant.
So far, Unity Bank has invested over N100 million in the initiative which has now produced 148 winners since it was launched.
The post Unity Bank Holds 10th Edition of Corpreneurship Challenge; Agropreneurs, Others Win N10M Business Grant appeared first on Jomog.