The management of Kaduna State College of Education, Gidan Waya has released the Supplementary teaching practice list for the 2023 session. 
The Supplementary list contained date, registration time, admission number, name of students, course of study; department, TP state, school and phone numbers.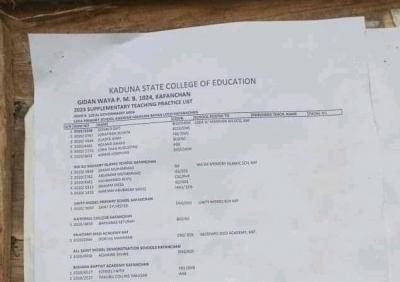 The full list has been made available on the school's noticeboard, all concerned candidates are to visit to check the list.