Guinness World Record: Nigerian Sets Record For Longest Wig
A Nigerian Helen Williams has set a world record for the longest handmade wig, the Guinness World Records said Tuesday.
She achieved the feat in Lagos with his handmade wig of 351.28 metres (1,152 ft 5 in).
"Helen spent 11 days and over two million naira (£2,031; $2,493) making the wig," Guinness World Records said.
"After constructing the underlay with wig-cap netting and black fabric attached to a bicycle helmet, she completed the hairpiece using 1,000 bundles of hair, 12 cans of hair spray, 35 tubes of hair glue, and 6,250 hair clips.
The Nigerian has been a professional wigmaker for the past eight years, making between 50 to 300 wigs weekly.
But creating a world record was not an easy feat for Helen despite the almost-decade-long experience.
"At some point, I felt exhausted," she told the British reference book. "However, friends and family encouraged me. I did not want to let them down, so I maintained my focus. The outcome is the longest handmade wig in the world."
Helen did the work beside the Lagos–Abeokuta Expressway – a route linking Ogun and Lagos State.
Her achievement comes in the same year that another Nigeria chef Hilda Baci set a record for the longest cooking marathon. While Hilda became a sensation following the milestone, her record was bettered by Irish chef Alan Fisher about two weeks ago.
Helen Williams from Lagos, Nigeria has achieved a new record for the longest handmade wig which stretches an incredible 351.28 metres (1,152 ft 5 in) pic.twitter.com/gwGdqjF8Wp

— Guinness World Records (@GWR) November 14, 2023
The post Guinness World Record: Nigerian Sets Record For Longest Wig appeared first on Jomog.
BILL AND MELINDA GATES COLLEGE OF HEALTH SCIENCES AND TECHNOLOGY NOTICE TO SUCCESSFUL APPLICANTS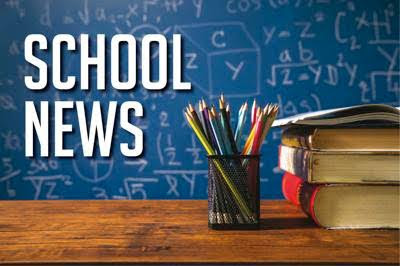 We are delighted to inform you that your application to the Bill and Melinda Gates College of Health Sciences and Technology. Ningl, has been successful. Congratulations on your achievement! The names of successful applicants have been compiled, and we are pleased to announce that you are among the accomplished candidates. Registration for the upcoming academic session will commence on Monday, November 27, 2023, and will be open for two weeks, concluding on 8 December, 2023.
To complete your registration process smoothly, kindly visit the Consultancy Services Unit. Our administrative assistant will provide you with your admission letter, schedule of fees, and the students' handbook.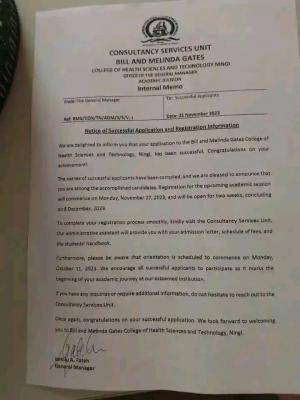 Furthermore, please be aware that orientation is scheduled to commence on Monday, October 11, 2023 We encourage all successful applicants to participate as it marks the beginning of your academic journey at our esteemed institution.
If you have any inquiries or require additional Information, do not hesitate to reach out to the Consultancy Services Unit. Once again, congratulations on your successful application. We look forward to welcoming you to Bill and Melinda Gates College of Health Sciences and Technology, Ningi
BAYERO UNIVERSITY, KANO (BUK) ANNOUNCE SCREENING EXERCISE FOR DIRECT ENTRY CANDIDATES, 2023/2024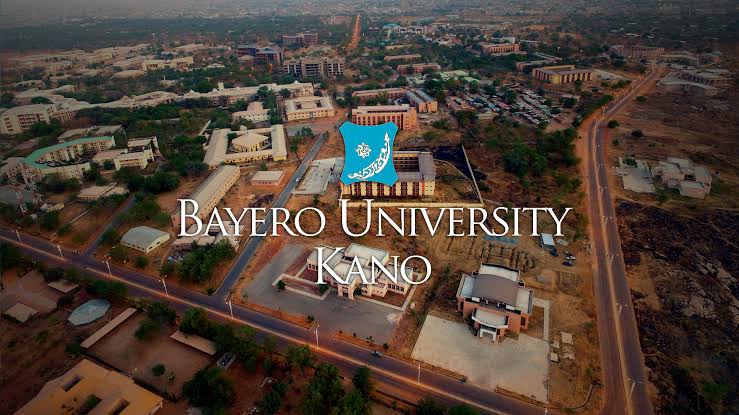 This is to inform all candidates who applied for Direct Entry admission into Bayero University, Kano, that there will be an Online-Screening exercise from Monday, 20 November 2023, to Sunday, 7 January, 2024. However, printing of acknowledgement slip will continue up to midnight of Sunday, 14″ January, 2024.
Please note that only Candidates who applied through JAMB for Direct Entry Admissions and chose Bayero University as First Choice are eligible for the screening.
Candidates are advised to visit any JAMB Office or Accredited CBT Centre nearest to them to upload their 'O' Level results (WAEC, NECO e.t.c.) on the Central Admission Processing System (CAPS).
Note that supplying false information will result in disqualification. You are allowed to supply a maximum of two different 'O' Level examination results.
 Note: All approved National "O" level results (WAEC, NECO, NABTEB and NBAIS are acceptable for DE admissions with the following exceptions
 NBAIS is only acceptable into B.A. Arabic, B.A. Islamic Studies and B.A. Sharia in the faculty of Arts and Islamic Studies.
 NABTEB – Not acceptable into (College of Health Sciences) – Faculties of Clinical Sciences, Veterinary Medicine, Pharmaceutical Sciences, Dentistry and Allied Health Sciences
 METHOD OF APPLICATION
 Step 1: Login- At the homepage of the Bayero University website: http://websitewww.buk.edu.ng and click on 2023 DE ONLINE SCREENING EXERCISE
 Step 2: Profile Update – DE candidates are to use their JAMB DE Registration Number, State and Gender to login. You should then fill-in the provided form noting that the photograph uploaded from JAMB will be the only valid ID for all admitted candidates throughout their stay in Bayero University, Kano.
 Step 3: Generation of BUK PPI – Generate and download your Personalised Payment Invoice (PPI). The invoice will come with Remita Retrieval Reference (RRR) for the sum of N2,000.00 being cost of screening. Applicants have an option of paying online using Credit/Debit Card, Internet Banking, or printing the invoice and using it to pay at any Commercial Bank nationwide. Note that after successful online payment, acknowledgement slip can instantly be generated and printed. In case of bank payment, the payment has to be processed by the candidate using the provided "check your payment" button on the site, before acknowledgement card can be printed. 
  If you have any inquiry or are encountering any difficulty, write to the email provided on the portal.
UNIVERSITY OF ILORIN RELEASES 2023/2024 UTME/DE ADMISSION FORM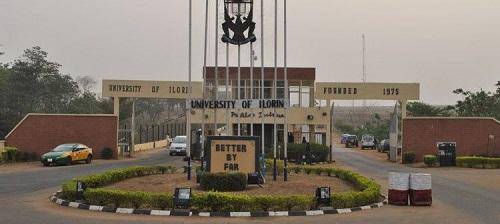 The University of llorin hereby invites all candidates, who have applied for admission into the University in the 2023/2024 Academic Session as first choice, either at UTME or Direct Entry levels, to Visit the University website: http://www.unilorin.edu.ng
 for details of the procedure for the Post-UTME Screening Exercise.
Please read the following instructions carefully before proceeding. Note: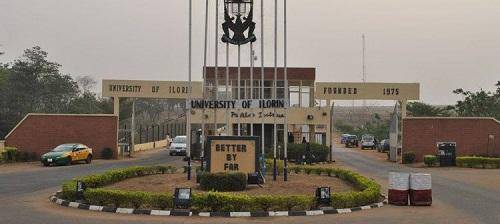 Wrong entries will automatically disqualify a candidate; and
Admission will be based on an aggregate of UTME/DE score (50%); Post-UTME screening score (30%); and five (5) relevant O' Level grades (20%). 
A. Registration Instructions – Print out this page before commencing registration 
Registration Period is from 23rd November to 3rd December, 2023.
All candidates shall upload their O' Level and/or A' Level results where applicable on the JAMB CAPS: Candidates who are awaiting results should so indicate by writing 'AR'.
Ensure that you have a personal, valid and active email address and phone number (NOT Cybercafé's) before commencing the registration process.
Proceed to pay Registration fee of N2, 000.00 only. (See B.vi. below)
Please crosscheck all entries for correctness before final submission.
Candidates should note that it is possible for them to correct errors in their entries before submission while the registration process is still on.
Candidates should print out their screening document and make sure that all information entered are correctly displayed. If not correctly displayed, candidates are advised to re-enter their information.
NOTE: AT THE CLOSE OF REGISTRATION, CANDIDATE SHOULD ENSURE THAT THE O' LEVEL RESULT UPLOADED ON THE UNIVERSITY PORTAL IS THE SAME AS THAT UPLOADED TO JAMB CAPS. 
B. Step-by-step Registration Procedure 
i. Log in using https://portal.unilorin.edu.ng/ug/candidate/login OR https://portal.unilorin.edu.ng Post-UTME Registration. Candidates are strongly advised NOT TO USE ANY OTHER LINK. Pre-admission Screening Registration.
ii. On the Post-UTME Registration page, click on Verify your details
iii. Complete the displayed fields (e.g. JAMB Registration Number, Surname e.t.c).
iv. Candidates should click on the verify button for UTME/DE information.
v. Click on Proceed button to go to Remita platform (you can pay with card, transfer, USSD, bank or QR code).
Please note: Do not Refresh your browser while the payment process is ongoing to avoid multiple deductions from your account. If unsure, please wait for some hours for the possibility of getting a debit alert from your bank. If you have problems with your previous payment, enter your JAMB Registration Number on step VI below and validate the payment.
vi. After making payment, click on Confirm your payment to confirm your payment using your JAMB registration number
vii. Click on Validate under the payment RRR number to verify your payment status. After successful confirmation of payment, click on Resend Activation code to get an activation code if you haven't received an activation code.
viii. Check your email (an email containing your activation code has been sent to your email address).
ix. Click on Activate your account to activate your account with the activation code sent to your email. After activation, check your email (an email containing your account login details has been sent to your email address
x. Upon successful activation, visit https://portal.unilorin.edu.ng/ug/candidate/login 
xi. Enter your JAMB Registration Number and password; and click 'login'
xii. click on My Application button and complete all necessary details;
xiii. Click submit button when you are sure all information have been accurately provided. 
Direct Entry (DE) candidates
i. The step-by-step Registration Procedures in B, (i – xii) above also applies to Direct Entry candidates.
ii. In addition to (i) above, Direct Entry candidates are required to select their highest academic qualification from the drop-down under Qualification while filling the application.
Candidates are advised to carefully enter their results as any error will be deemed as deliberate falsification of results, which would lead to automatic disqualification at any stage of discovery.