Fidelity Records PBT Of N76.3bn For H1 2023
……Declares interim dividend of 25 kobo Per Share
Leading financial institution, Fidelity Bank Plc has recorded an impressive 204.4% growth in Profit Before Tax for the first half of 2023 to N76.3bn according to the bank's recently issued financial result.
A review of the results published on the Nigerian Exchange Group (NGX) on Friday, 1 September 2023, showed a positive performance across all financial indices, reaffirming the Bank's position as one of the fastest growing and well-managed financial institutions in Nigeria. Gross earnings for the period grew by 59.6% to ₦247.1billion from ₦154.8billion reported in June 2022. Profit After tax stood at ₦61.9billion representing a growth of 166.0% over ₦23.3billion recorded in the corresponding period. This translates to an Earning per Share of 194kobo. The Bank's Net Loans & Advances grew by 25.1% from ₦2.1trillion recorded as of December 2022 to ₦2.6trillion in June 2023 with corresponding growth in Customer Deposits which increased by 23.2% to ₦3.2trillion from ₦2.6trillion in December 2022.
The Bank's balance sheet remained strong with a 27.4% growth in Total Assets from ₦3.9trillion in December 2022 to ₦5.1trillion. The Bank's non-performing loans remained low and within regulatory threshold at 3.24% with adequate coverage of 111%. Return on Equity (ROE) and Return on Assets (ROA) closed at 34.9% and 2.8% respectively.
On the back of the strong H1 2023 performance, the board of the bank approved an interim dividend of 25k per share making it the second consecutive year the bank would be paying interim dividends and another demonstration of its capacity to provide shareholders with sustainable value.
Commenting on the Bank's laudable performance, Nneka Onyeali-Ikpe, MD/CEO, Fidelity Bank Plc noted, "We are pleased to report on another period of quality growth across all financial and non-financial indices. Our performance during the first half of the year reflects the resilience of our bank and the fundamental strength of our business to deliver long-term sustainable value at a time that has been characterized by global economic headwinds. As a bank, we remain committed to our goal of helping individuals to grow, inspiring businesses to thrive and empowering economies to prosper.
The Bank's impressive H1 2023 results comes to join a string of recent achievements by Fidelity Bank. It would be recalled that the Bank's stock was reclassified from small-price stock to medium-price stock by the NGX in July 2023 on the back of a consistent impressive performance.
Similarly, the bank recently emerged the company with the highest earnings per share on the NGX based on half year financial figures for the second year running.
To sustain this sterling performance, the bank's shareholders, at an Extra-Ordinary General Meeting held on 11 August 2023, unanimously approved a capital raising exercise via a Public Offer and Rights Issue.
"We will continue to monitor and pro-actively manage the evolving risks in the economy while ensuring our commitments to our customers and shareholders are fulfilled. The interim dividend of 25kobo per share, a 150% increase compared to the 10kobo interim dividend in 2022FY, attests to the value we place on the unwavering support from our shareholders", stated Onyeali-Ikpe.
Fidelity Bank is a full-fledged commercial bank operating in Nigeria with over 8 million customers serviced across its 250 business offices and digital banking channels. The bank was recently recognized as the Best SME Bank Nigeria at the 28th annual Euromoney Awards for Excellence 2023; and the Best SME Bank Nigeria 2022 by the Global Banking & Finance Awards. The bank has also won awards for the "Fastest Growing Bank" and "MSME & Entrepreneurship Financing Bank of the Year" at the 2021 BusinessDay Banks and Other Financial Institutions (BAFI) Awards.
The post Fidelity Records PBT Of N76.3bn For H1 2023 appeared first on Jomog.
BREAKINGS.1st Batch of Adustech…
BREAKINGS.
1st Batch of Adustech wudil 2022/2023 Admission list is out
.
Kindly visit https://kustwudil.edu.ng/admission_list to check ur admission
Good luck
The post appeared first on Nigerian Students.
UBA NATIONAL ESSAY COMPETITION, 2023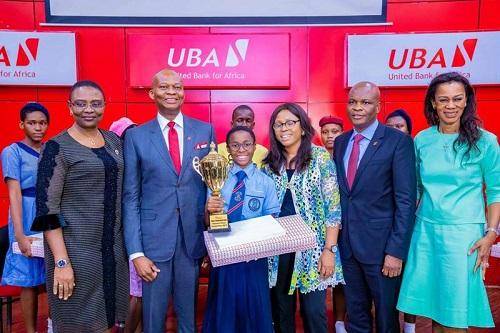 The National Essay Competition, targeted at senior secondary students in Nigeria, is organised annually, as part of UBA Foundation's education initiative which aims to promote the reading culture and encourage healthy and intellectual competition amongst secondary school students in Nigeria and across Africa.
Essay Topic: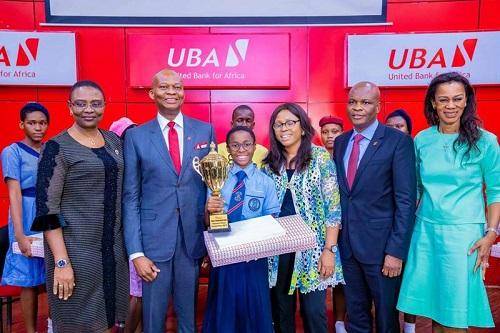 Will Artificial Intelligence (AI) take over Human Intelligence? What should students do to ensure AI doesn't override but enhance their ability to learn through research?
Eligible Countries
Nigeria
Selection Criteria and Eligibility
Must be in Senior Secondary school
Must submit a handwritten essay (750 words MAX)
Must submit a passport photograph
Must submit a scanned copy of a means of identification (birth certificate, National ID, or passport)
Awards:
The first prize for the UBA National Essay Competition is a N5 million educational grant to any African University of their choice, while the second and third prizes are N3 million and N2.5 million in educational grants to African Universities, respectively.
How to Apply
Applicant must submit their valid contact information (Name, Age, School, Address of school, Telephone Number, Residential Address, and Email Address).
Applicants must upload a scanned copy of their original birth certificates or international passport data page.
Applicants must upload a handwritten essay on the portal.
Application Deadline: Friday, October 20th, 2023
CLICK HERE TO APPLY
AKWA IBOM STATE POLYTECHNIC, IKOT ANNOUNCES DATE FOR 2023/2024 SCREENING EXERCISE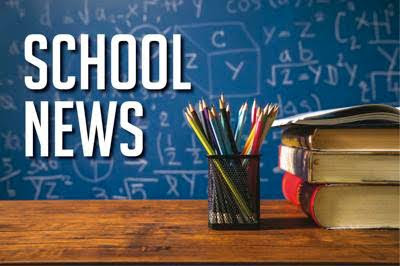 This to inform all Higher National Diploma (HND) and National Diploma (ND) full time candidates who registered for the 2023/2024 admissions in Akwa Ibom State Polytechnic, Ikot Osurua that the Departmental screening of eligible candidates is scheduled as follows;
Date: Tues 26th – Fri 29th September 2023
Time: 9am prompt each day
Venue: Candidates are to go to their respective departments
REQUIREMENTS FOR SCREENING
HND
1 ND statement of result
2 Acknowledgment slip of form purchase
3 WAEC / NECO statement of results
4 Letter of completion of industrial attachment
ND
1 JAMB online result print out
2 WAEC/ NECO statement of result
3 Acknowledgement slip of form purchase
NOTE: Original copies of credentials will be sighted in the process. Names of successful candidates will be published and candidates will be notified after the screening exercise. Please be guided .