Convocation: 20-Year-Old Emerges Overall Best Student At Baze University
Twenty-year-old, Morenikeji Adebanjo, from Ogun State has emerged the overall best student at the 10th Convention Ceremony of Baze University.
Speaking during the convocation ceremony of the school in Abuja on Saturday, Adebanjo attributed her success to collective efforts of her lecturers, families and the institution.
The News Agency of Nigeria (NAN) reports that Adebanjo, a graduate of Law, came overall best with the Cumulative Grade Point Average (CGPA) of 3.81 on a scale of 4.0, from the 388 undergraduate candidates
Also, Oseloka Zikora, a Mass Communication student, came overall best with 5.0 CGPA on a scale of 5.0 in the Masters programme among 225 candidates.
Adebanjo, while promising to be a helpful member of the society through mentorship, said this was the only way to give back to the school and the society at large.
"A lot actually inspired me, first is God, second my family and this achievement is not an individual achievement but a collective achievement through Baze University.
"My lecturers also were of great help to me. Sometimes going to meet them for extra explanation and taking the time to really understand, I appreciate their efforts. It was a collective effort.
"I will try to be a helpful member of the society in any way I can. I intend to help first the undergraduates, give them some advice on how to succeed as well as using law as an instrument of change," she said.
In an address, the Acting Vice-Chancellor of the institution, Prof. Kathleen Okafor, said the university has recorded a notable milestone, including growing academic programmes from 72 in 2022 to 102.
Okafor said this comprised 43 undergraduate courses, 41 post-graduate (PGD and MSc) programmes and 18 PhD programmes.
She said that the convocation was also to honour two Nigerians, late Justice Mohammed Bello with the Honorary Doctor of Letters, and late Hajiya Maryam Babangida, with an Honorary Doctor of Science degree.
"Today, we present a list of 613 graduands, 388 at Undergraduate level and 225 at Postgraduate (Masters Degrees) level.
"To us, the pleasure of producing another set of excellent intellectuals for the nation and the international community is limitless. We return all glory to the Almighty God who has made this possible," she said.
The acting vice-chancellor also said that women must participate to be in the quest for economic regeneration as well as engage in the family and national resources for fairness, equity and justice.
She said that universities must henceforth impact education that is relevant and ethical, combating genocides and poverty, blatant breaches of the rule of law.
"The Organisation for Economic Co-operation and Development (OECD) and World Bank research reports show that exposure of women to economic activities shot productively from about 17 per cent to 37 per cent within two years.
"Women must be in this quest for economic regeneration, they must participate, they must collaborate and engage in the family and national resources for fairness, equity and justice .Them can be no peace without justice," she said.
She, therefore, advised the graduating students to pursue self development in their specialised discipline and as well join relevant professional associations to sharpen their digital skills.
She said this was necessary because with the age of digital innovation and entrepreneurship, they would be well equipped to face the exigencies of work places.
Another graduating student, Roosevelt Ken-Ebeku, encouraged the graduands to share and inculcate the values and lesson learnt from the school to the society at large.
Ken-Ebeku, also the Student Union Government (SUG) President of the institution, commended the institution's management for the numerous social activities the school offered, saying that the 10th convocation was the first of its kind the institution had witnessed.
The post Convocation: 20-Year-Old Emerges Overall Best Student At Baze University appeared first on Jomog.
OLABISI ONABANJO UNIVERSITY (OOU) RELEASES FIRST BATCH UTME ADMISSION LIST FOR THE 2023/2024 ACADEMIC SESSION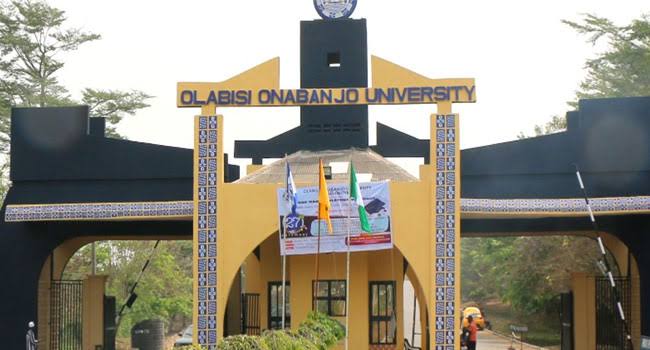 The Management of the Olabisi Onabanjo University has released the 2023/2024 First Batch (UME) Admissions List All Candidates who applied to the University should please log in to the University Portal : https://portal.oouagoiwoye.edu.ng/admission/login.php
 to check their Admission Status.
Successful Candidates are advised to please adhere strictly to the information displayed on their Portals and take further action immediately. Candidates offered Admission who do not comply with the Instructions on their Portals by Thursday, 23rd November, 2023 will be deemed as having forfeited the Offer.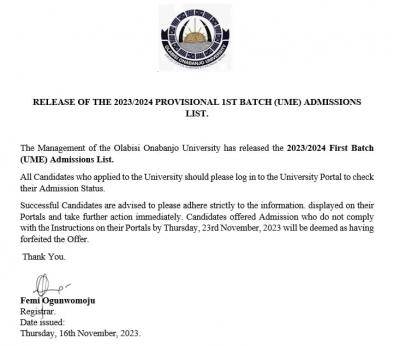 Candidates are also to proceed to JAMB CAPS and accept their admission offer.
PRESIDENT TINUBU CANCELS 40% IGR DEDUCTION FROM NIGERIAN UNIVERSITIES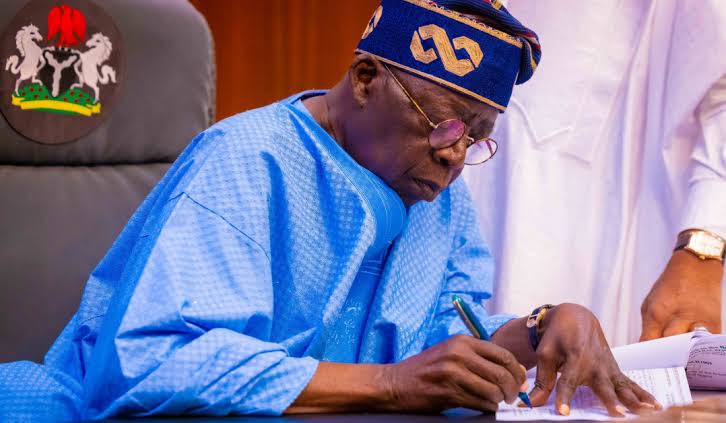 President Bola Tinubu has cancelled the controversial deduction of 40 per cent of Internally Generated Revenues from federal universities across the country.
The President who was represented by the Minister of Education, Tahir Mamman, spoke on Friday at the 75th Founder's Day ceremony of the University of Ibadan and described the policy implementation as "ill-timed".
He also maintained that it was not the best time for such a policy since our universities are struggling.
In his speech as a Visitor to the university, Tinubu pledged his commitment to the reform of the nation's education sector as the bedrock for national development.
He said, "The 40 per cent IGR automatic deduction policy stands cancelled. This is not the best time for such a policy since our universities are struggling."
FEDERAL UNIVERSITY OF TRANSPORTATION, DUARA ROLL OUT 2023/2024 ADMISSION LIST ON JAMB CAPS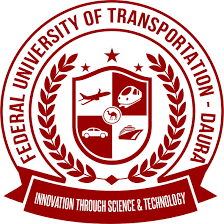 Federal University of Transportation, Daura Admission list for the 2023/2024 academic session has been released. This is to inform all candidates who participated in the 2023/2024 Admission Screening Exercise that they can proceed to check if their names are on the Provisional Admission list of successful candidates .
The list of admitted candidates have been uploaded online via JAMB CAPS. Candidates are to follow the procedure below to check;
How To Check the Admission Status on JAMB CAPS
•Visit:https://www.jamb.gov.ng/Efacility and login with your registered email address and password to access your dashboard
•Click on 'Check Admission Status,
•Click on 'Access my CAPS' Click on 'Admission Status' to see if you have been offered admission.
Candidates who have been offered admission are to proceed to click"ACCEPT" or "REJECT" to indicate acceptance or rejection of the admission offer. For those whose status is showing "Admission Still in Progress" or "Not Admitted", you are advised to keep checking as the status may change anytime soon. Congratulations to the admitted ones!!!