BORNO STATE UNIVERSITY (BSU) RELEASES 2023/2024 UTME/DE ADMISSION FORM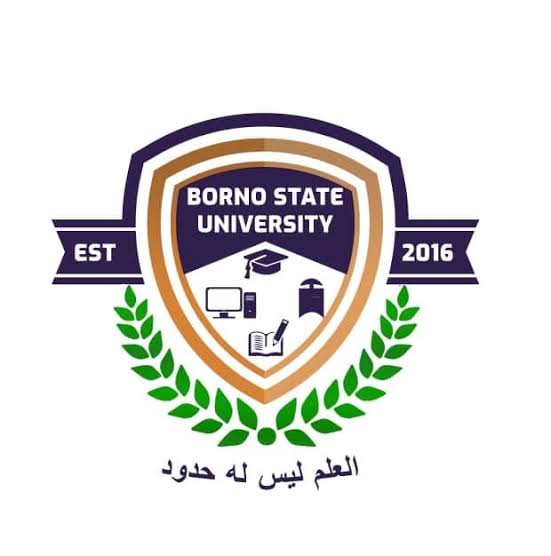 The Borno State University hereby invites candidates who chose the University as FIRST CHOICE at the 2023 Unified Tertiary Matriculation Examination (UTME)/Direct Entry (DE) and obtained a minimum score of 150 points and above to apply for the Screening Exercise for admission into the University which commenced from 6th September, 2023 to 31st October, 2023.
Prospective candidates should visit the University's website at http://www.bosu.edu.ng for the registration and screening procedures.
Eligibility:
i. Candidate must have chosen Borno State University as their first choice and have scored the minimum required cut-off marks for the programmes they applied. Check the required cut-off marks HERE.
II. Obtained a minimum of five (5) relevant credits at 'O' level (including English and Mathematics);
III. Sat for the relevant Subject combination in the 2023 UTME:
iv. Direct Entry (DE) candidates shall, in addition to the minimum of five (5) 'O' level relevant credits (including English and Mathematics), have scored a minimum of 9 points or Merit in NCE and at least lower credit in ND/HND or Second Class Lower in a Degree.
v. Candidates who have not met the required cut-off marks of the programmes they have chosen as their first choices but have appropriate score are required to change to other relevant programmes at jamb portal.
vi. Candidates must ensure that their O'level results are uploaded to Jamb website as soon as possible, as those who do not, will not be considered for admission
vii. Candidates awaiting their 'O' Level results must indicate Awaiting Result (AR) in the grades column on the screening form and upload such results when their SSCE is released.
Mode of Payment:
Eligible Candidate are to input Jamb Registration Number as username and password to confirm pre-loaded Jamb Details at https://bosu.admissions.cloud
Generate Remita code for payment with your master, visa card or print out the payment slip and proceed to any bank branch and pay the sum of two thousand naira (N2.000) for the exercise.
Proceed back online and Login with your Jamb registration
Complete the form online as requested.
NB: Candidates are to note that physical screening will be conducted concurrently.
Enquiries: admissions@bosu.edu.ng
EID-UL-MAWLID: FG DECLARES WEDNESDAY PUBLIC HOLIDAY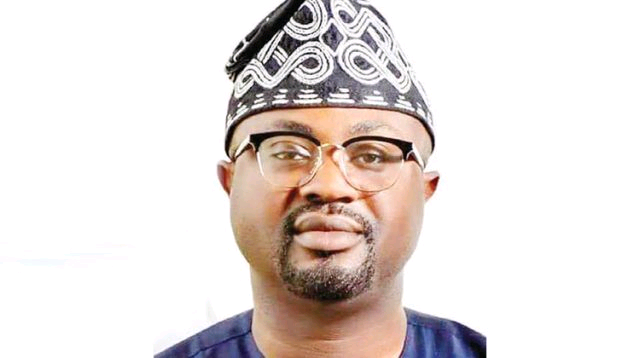 The Federal Government has declared Wednesday, September 27, 2023, as a public holiday.
This is to mark the Eid-ul-Mawlid celebration and the birth of the Holy Prophet Muhammad.
The announcement was made in a statement on Monday by the Permanent Secretary, Ministry of Interior, Oluwatoyin Akinlade.
She noted that the Minister of Interior, Dr. Olubunmi Tunji-Ojo, urged Nigerians to be tolerant.
The statement partly read, "The Minister congratulates all Muslim faithful both home and in the diaspora for witnessing this year's occasion.
"His admonition to Nigerians is to imbibe the spirit of love, patience, tolerance and
perseverance which are deep spiritual virtues that the Holy Prophet Muhammad (Peace be upon him) exemplified.
"Tunji-Ojo also urged Nigerians, especially our youths, to embrace the virtues of hard work and peaceful disposition toward fellow humans, irrespective of faith, ideology, social class, and ethnicity, and join hands with President Bola Tinubu's administration in its effort to build a progressive and enviable Nation that all citizens will be proud of."
DELTA STATE UNIVERSITY, OGWASHIUKU RELEASES HND FIRST BATCH ADMISSION LIST FOR THE 2023/2024 ACADEMIC SESSION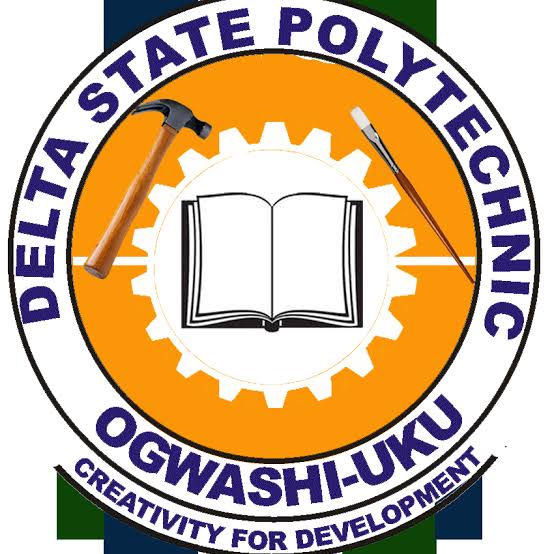 This is to inform prospective Full-Time HND Students of Delta State Polytechnic Ogwashiuku that the management has released the first Batch Higher National Diploma Admission List for 2023/2024 session.
The list of admitted candidates has been released and made available on the school notice board. Candidates can check their names on the school's notice board.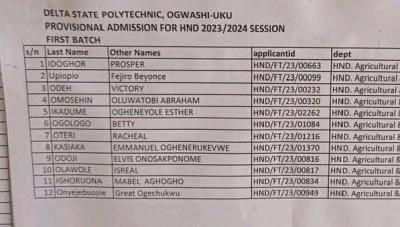 ZAMFARA STATE UNIVERSITY, TALATA RELEASES APPROVED ADMISSION CUT OFF MARK FOR 2023/2024 ACADEMIC SESSION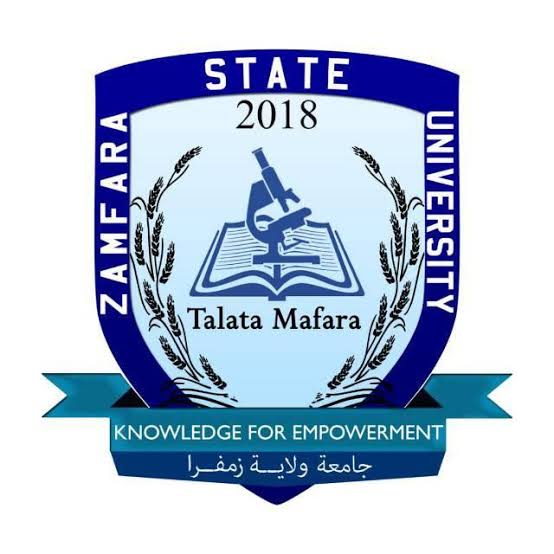 This is to inform the general public that the management of Zamfara State University has released the approved Cut-off points for 2023/2024 admission exercise.
The cut-off marks have been provided below; Candidates are to check the cut-off marks for the various coutrses below;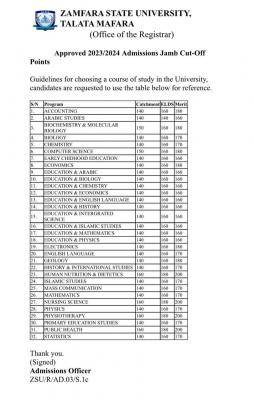 S/N Programme – Catchment – ELDS – Merit
1. Accounting. 140. 160. 180
2. Arabic Studies. 140. 140. 160
3. Biochemistry. 150. 160. 180
4. Biology. 140. 160. 170
5. Chemistry. 140. 160. 170
6. Computer Science. 150. 160. 180
7. Early Childhood Edu 140. 160. 180
8. Economics. 140. 160. 160
9. EDU Arabic. 140. 160. 160
10. EDU Biology 140. 160. 160
11. EDU Chemistry. 140. 160. 160
12. EDU Economics. 140. 160. 160
13. EDU English Lan. 140. 160. 160
14. EDU Intergrated Sci. 140. 160. 160
15. EDU History. 140. 160. 160
16. EDU Islamic Studies. 140. 160. 160
17. EDU Mathematics. 140. 160. 180
18. EDU Physics. 140. 160. 170
19. Electronics. 140. 160. 180
20. English Language. 140. 160. 170
21. Geology. 140. 160. 180
22. History & Inter Studies. 140. 160. 170
23. Human Nutrition & Die. 160. 180. 200
24. Islamic Studies. 140 160. 170
25. Mass Communication. 140 160. 170
26. Mathematics. 140. 160. 170
27. Nursing Science. 160. 180. 200
28. Physics. 140 160. 170
29. Physiotherapy. 160. 180. 200
30. Primary Education 140. 160. 170
31. Public Health. 160 180. 120
32. Statistics. 140. 160. 170