NECO BEGINS 2023 GCE REGISTRATION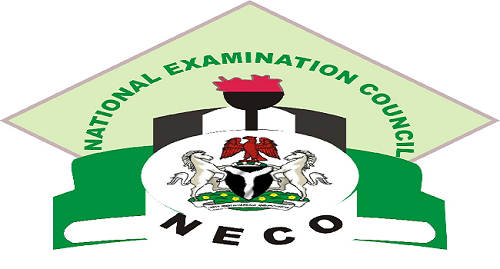 Prospective candidates who wish to register for the 2023 Senior School Certificate Examination (SSCE) External are hereby informed that registration for the examination has commenced. The registration is both offline and online.
Prospective candidates should visit the Council's website http://www.neco.gov.ng. SSCE External link and register at any time within the stipulated registration period. Candidates can create account, purchase registration quota and then proceed to any reputable Cybercafé for biometric and completion of registration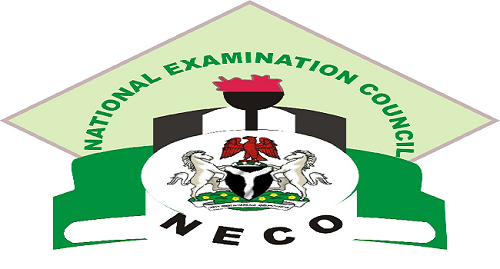 • Passport size photograph is required for the registration. The candidate's passport size photograph should NOT be more than SIX MONTHS old and must have white background System Camera can also be used to snap the passport size photograph at the point of registration as the case may be.
• BIOMETRIC FINGERPRINTS WILL BE CAPTURED DURING THE OFFLINE REGISTRATION OF EACH CANDIDATE.
• CANDIDATES SHOULD NOTE THAT THERE WILL BE BIOMETRIC VERIFICATION DURING THE CONDUCT OF THE EXAMINATION.
• CANDIDATES FOUND TO HAVE MISMATCHED FINGER PRINTS AT THE POINT OF VERIFICATION ARE DEEMED IMPERSONATORS AND WOULD BE SANCTIONED ACCORDING TO EXTANT LAWS.
2. REGISTRATION WEBSITE: http://www.neco.gov.ng
3. REGISTRATION FEE AND OTHER MATERIALS
The Registration Fee is Seventeen Thousand Eight Hundred Naira (N17,800.00) only Four-figure Table is Five Hundred Naira (N500.00) only per copy. Waterproof Certificate Jacket Folder is Two Thousand Naira (2,000) only per candidate. Note that Stamp Duty, Service and Remita charges apply.
4. MODE OF PAYMENT
Candidates or registration points (cyber cafes) are to visit http://www.neco.gov.ng and create an account using either their emails or phone numbers, activate the accounts and pay into the NECO TSA through five payment options.
ATM Card
Internet Banking
USSD
Wallet
Bank Branch
5. REGISTRATION PERIOD
i. The registration period begins on 11th September, 2023 and ends on 13th November, 2023 at 12:00 midnight.
ii. Late registration, i.e, registration done from 14th to 19th November, 2023 will attract payment of ADDITIONAL Two Thousand Naira (2,000) only.
iii. Walk-in registration is Twenty-eight Thousand Naira (N28,000.00) only per candidate.
6. ATTESTATION/PHOTO CARDS AND EXAMINATION TIME TABLE
On completion of the registration process, each candidate must obtain the following from the cybercafe
i. Timetable for the examination; and
ii. At least One (1) clear copy of the NECO Photo card, which would be used to admit the candidate into the Examination Hall. (Candidates should note that Passport size photographs on the Photo cards that are not clear will NOT be accepted in the Examination Hall).
→ The Referee's Attestation section of the Photo card should be SIGNED AND STAMPED by any of the following:
a) The Principal of a recognized Secondary School.
b) An Ordained Clergyman or a Chief Imam.
c) A Commissioned Officer of the Nigerian Armed Forces or the Police not below the rank of Captain or its equivalent.
d) A Senior Civil Servant not below GL. 14.
e) A Legal Practitioner of not less than Ten years' experience.
→ CANDIDATES ARE NO LONGER REQUIRED TO SUBMIT THEIR ATTESTATION/PHOTO CARDS AT NECO STATE OFFICE FOR STAMPING.
7. VISUALLY IMPAIRED CANDIDATES
Visually impaired candidates are to register like everyone. However, they are to indicate the nature of their disability when making entry of their bio-data in the offline application during registration.
8. EXAMINATION CENTRES
The Examination centres for each State have been grouped into Neighbourhoods. Candidates should select a Neighbourhood within the State where they intend to sit for the Examination and they will automatically be assigned a centre within the selected neighbourhood after uploading their registration data online.
9. AVAILABLE SUBJECTS FOR THE EXAMINATION
Subjects available are:
1. Agricultural Science
2. Arabic Language
3. Biology
4. Chemistry
5. Civic Education
6. Christian Religious Studies
7. Commerce
8. Data Processing
9. Economics
10. English Language
11. Financial Accounting
12. French
13. Further Mathematics
14. Geography
15. Government
16. Hausa
17. Health Education
18. History
19. Igbo
20. Islamic Studies
21. Literature-in-English
22. Mathematics
23. Marketing
24. Physical Education
25. Physics
26. Salesmanship
27. Store Keeping
28. Technical Drawing
29. Yoruba
Candidates should note that Nigerian Languages (Hansa, Igbo and Yoruba) include Literature component
10. GENERAL INFORMATION
i. The Registration fee, once paid, is non-refundable.
ii. WALK IN CANDIDATES can now register Six (6) hours to the Subject they intend to write.
iii. EXAMINATION CENTRE CANNOT BE EDITED after upload.
iv. Candidates or cybercafé operators should carefully follow the SSCE External link on http://www.neco.gov.ng for instructions on the registration procedure before embarking on the registration exercise.
v. The use of reputable cyber cafes is highly recommended as the Council will not be liable for registration errors committed by candidates. Candidates should ensure that they cross-check all entries made by cyber cafes on their behalf, in the offline application before allowing the data to be uploaded online. Note: there is only one chance for correction once the candidate's data is uploaded online.
vi. Candidates are entitled to ONE-TIME CORRECTION with a validity period of TWO WEEKS after upload.
Note that:
a. complete change of name will not be entertained.
b. ONLY ONE out of these two: NAME (either Surname, First name or middle name) OR PASSPORT can be corrected in addition to other registration data.
vii. Candidates should study the Rules & Regulations as well as the Syllabus before the Examination.
viii. Candidates should note that the photograph uploaded during the registration will be embossed on their Certificates.
ix. Candidates would be informed about the viability of their centres at least a day before the date of the Examination.
x. Smoking, bringing into the Examination Hall Electronic Communication Gadgets (Programmable Calculators, Mobile Phones, iPad, Tablets, Smart Wrist Watches/Glasses/Pens Etc) is strictly prohibited.
xi. Candidates should dress in mufti and no one will be allowed entry into the examination hall with arms
xii. Multiple registration is not allowed. Candidates who register more than once will have their entire results cancelled.
xiii. Please note that No candidate shall be allowed into the Examination Hall after the commencement of Examination.
ASUU SET TO COMMENCE INDEFINITE STRIKE NEXT WEEK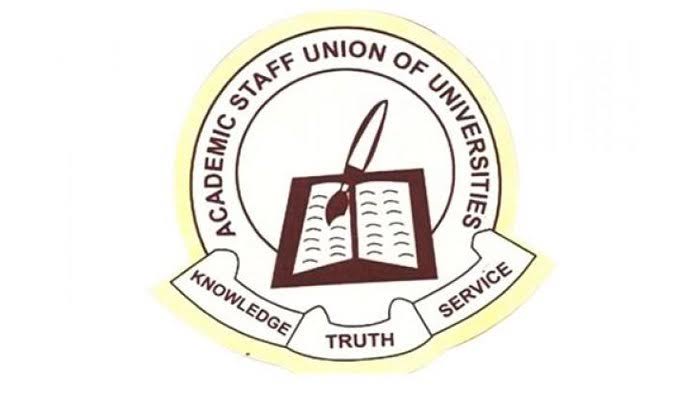 The Academic Staff Union of Universities (ASUU) has officially announced the decision to embark on an indefinite strike starting next week.
This announcement comes as the Nigeria Labour Congress (NLC) prepares for a nationwide indefinite strike, set to commence on October 3rd, 2023.
The Nigeria Labour Congress (NLC), a prominent umbrella body for workers in Nigeria, has also declared an indefinite strike, set to commence on October 3rd, 2023.
The NLC's decision comes in response to various grievances, including concerns over fuel price hikes, electricity tariff increases, and calls for improved living conditions for Nigerian workers.
It's important to note that ASUU is under the NLC umbrella, and their decision to embark on an indefinite strike aligns with the broader nationwide action called by the NLC.
This coordinated effort amplifies the call for improved conditions not only in the education sector but also across various sectors of the Nigerian workforce.
The coming days will be instrumental in determining the course of action, and stakeholders will be watching closely as efforts to address these concerns unfold.
NASU SET TO EMBARK ON INDEFINITE STRIKE THIS WEEK
SSANU SETS TO JOIN NLC STRIKE ACTION THIS WEEK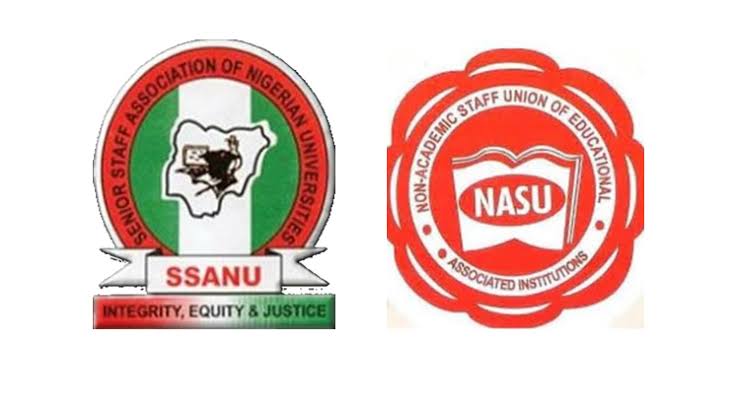 The Senior Staff Association of Nigerian Universities has said it will join the proposed strike of the Nigeria Labour Congress.
Recently, the NLC and Trade Union Congress declared an indefinite strike action from October 3, 2023, to protest the insensitivity of the government in providing palliatives to cushion the effects of the removal of fuel subsidy.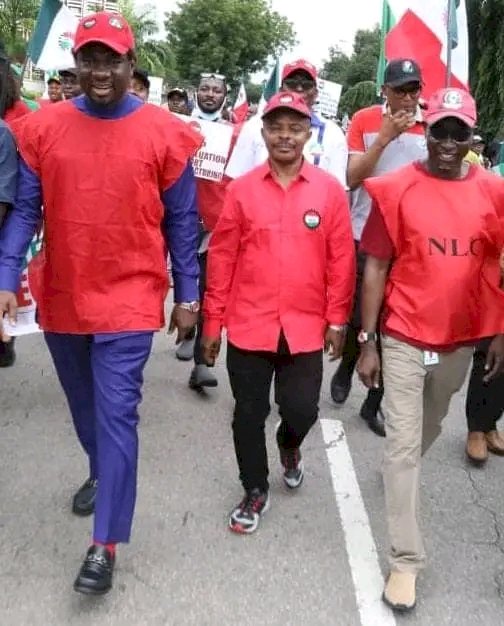 SSANU, in a communique issued at the end of the 45th regular National Executive Council, held at the University of Maiduguri, Borno State, and made available to The PUNCH on Sunday, read, "NEC in session after due deliberations agreed that SSANU as an affiliate of the NLC, will join the strike to protest the insensitivity of government in providing palliatives to cushion the effects of removal of fuel subsidy.
NEC, therefore, mandated all branches to mobilise her members to join the strike as declared as the demands before government also includes the release of withheld salaries of university workers."
The communique, signed by the SSANU national president, Mr. Mohammed Ibrahim, complained that it felt seriously agitated by the report of the ad hoc Committee of Pro-Chancellors of state-owned universities, which among other things, recommended that state universities should not participate in nationwide industrial actions.
"It was obvious that SSANU complied with all legal provisions including giving adequate notices to the appropriate authorities but were forced to embark on that strike due to the government's failure to honour her part of the agreement.
"SSANU, therefore, earnestly requests the government to pay the withheld salaries without any further delay considering the harsh economic realities currently faced by citizens in the country as the government is aware, the value for the money has already been eroded by hyperinflation."
"NEC recalled the renegotiation of salaries for her members with the committee led by the late Professor Nimi Briggs that was at the final stage where SSANU demanded 700 per cent wage increase but the committee offered a 23.5 per cent and 35 per cent review to our members," it read.