BOY WITH 'MISSING INTESTINE': LAGOS ASSEMBLY COMMENDS SANWO-OLU, BEGINS PROBE
Lagos State House of Assembly on Monday commended Governor Babajide Sanwo-Olu for visiting 12-year old Master Adebola, the boy with a case of alleged missing small intestine.
Speaker of the House, Rt. Hon. Mudashiru Obasa, described the Governor's action as a reflection that the government was responsive and caring.
"It shows the Governor is caring for him to have visited mother and the child at the hospital and the promise he made which gives hope. It is commendable.
Dr. Obasa, however, said it was important to have a system in place to ensure a structure that curtails any challenge that affects institutions in the State adding that it was, therefore, necessary to get to the root of the problem.
An ad-hoc committee set up by the Speaker to investigate the issue has the Majority Leader, Noheem Adams, as chairman. Other members are Hon. Temitope Adewale, Hon. Steve Ogundipe, Hon. Surajudeen Tijani, and Hon. Lawal Aina Musibau.
In his position, the Deputy Whip of the House, Hon. David Setonji, thanked the Speaker for calling the attention of the lawmakers to the issue, adding: "We need to look more into the health sector of the State.
He noted that the House had taken pragmatic steps to pass a law on organ harvesting and that the law has important an role to play in the progress of the State.
On his part, Hon. Gbolahan Yishawu noted the importance of the law on organ transplant adding that organ theft is another area that can be looked into.
Urging the House to set up an ad-hoc committee to investigate the case, Hon. Olanrewaju Afinni recalled how, through an ad-hoc committee, the House had been able to unearth more information concerning the elevator accident that killed a medical doctor some weeks ago.
Hon. Sa'ad Olumo applauded the courage exhibited by the mother of the boy for calling the attention of Nigerians to her plight.
Contributing, Hon. Desmond Elliot commended Governor Sanwo-Olu for displaying a sense of true humanity and service. He supported the probing of the issue adding: "We have so many people who cannot voice out. thank God the woman did."
Also, Hon. Oladipo Ajomale, who appreciated the Speaker for sharing the video of the woman's cry with all the lawmakers at the weekend, also appreciated the Governor for visiting the patient.
He urged the National Assembly and other state legislatures to ensure implementable laws on organ harvesting.
The post BOY WITH 'MISSING INTESTINE': LAGOS ASSEMBLY COMMENDS SANWO-OLU, BEGINS PROBE appeared first on Jomog.
MICHAEL OKPARA UNIVERSITY OF AGRICULTURE, UMUDIKE RELEASES PRE DEGREE ADMISSION FORM FOR THE 2023/2024 ACADEMIC SESSION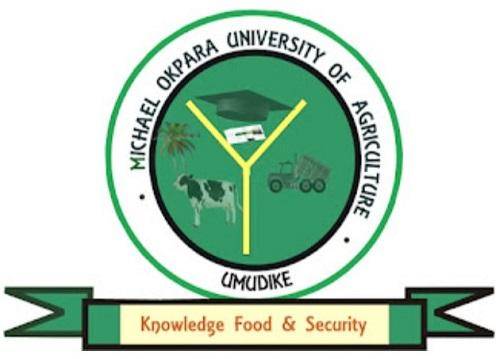 Applications Are Invited From Suitably qualified candidates into a Non-residential one Year programme of MOUAU. The PRE-DEGREE programme prepares candidates for admission into the following programmes.
Bachelor of Agriculture (B.Agric) with options in Agricultural Economics, Rural Sociology and Extension.
Bachelor of Science (Ed) with options in Agric. Education, Home Economic Education, Integrated Science Education, Mathematics Education, Computer Science Education, Biology Education, Chemistry Education, and Physics Education, Library and Information Science Education
Bachelor of Agriculture (B.Agric) with option in Agronomy, Plant Health Management and Soil Science and Meteorology.
Bachelor of Science (B.Sc.) with options in Computer Science, Chemistry, Mathematics, Physics and Statistics.
Bachelor of Agriculture (B.Agric) with options in Animal Breeding and Physiology, Animal Nutrition and Forage Science and Animal Production and Management.
Doctor in Veterinary Medicine (DVM)
Bachelor of Science (B.Sc.) with options in Biochemistry, Microbiology, Zoology and Environmental Biology and Plant Science and Biotechnology.
Bachelor of Engineering with options in Electrical/Electronic Engineering, Computer Engineering, Chemical Engineering, Mechanical Engineering, Civil Engineering and Agricultural/Bio Resources Engineering.
Bachelor of Science (B.Sc) with options in Food Science and Technology, Human Nutrition and Dietetics, Home Economics and Hospitality Management and Tourism.
Bachelor of Fisheries and Aquatics Resources Management, Bachelor of Forestry and Environmental Management and Bachelor of Environmental Management and Toxicology.
Bachelor of Science (B.Sc.) with options: Industrial Relations and Personnel Management and Entrepreneurial Studies.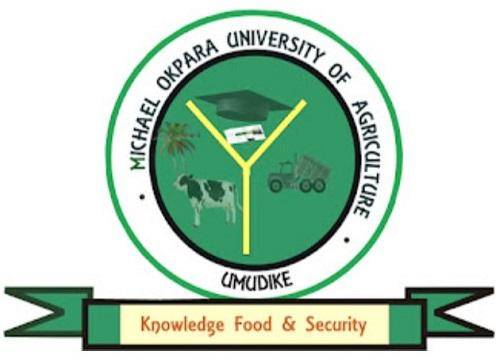 DELTA STATE OF SCIENCE AND TECHNOLOGY, OZORO ROLL OUT ADMISSION LIST FOR THE 2023/2024 ACADEMIC SESSION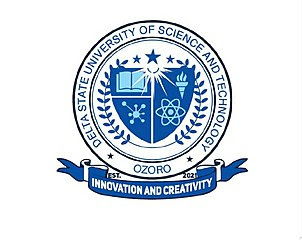 Delta state of science and Technology Ozoro Admission list for the 2023/2024 academic session has been released. This is to inform all candidates who participated in the 2023/2024 Admission Screening Exercise that they can proceed to check if their names are on the Provisional Admission list of successful candidates.
The list of admitted candidates have been uploaded online via JAMB CAPS. Candidates are to follow the procedure below to check;
How To Check the Admission Status on JAMB CAPS
Visit:https://www.jamb.gov.ng/Efacility and login with your registered email address and password to access your dashboard
Click on 'Check Admission Status,
Click on 'Access my CAPS'
Click on 'Admission Status' to see if you have been offered admission.
Candidates who have been offered admission are to proceed to click"ACCEPT" or "REJECT" to indicate acceptance or rejection of the admission offer. Congratulations to the newly Admitted candidates.
Chicago University: Apologize To Tinubu Over Academic Records Humiliation – Keyamo Knocks Atiku
The Minister of Aviation and Aerospace Development, Festus Keyamo has reacted to President Bola Tinubu's academic results released by the Chicago State University, CSU.
Keyamo said the 2023 Peoples Democratic Party, PDP, presidential candidate, Atiku Abubakar should apologize to Tinubu and Nigerians for the humiliation.
In a post on X, the minister described Atiku's journey to Chicago in a bid to expose Tinubu as fruitless.
According to Keyamo: "From the responses by Chicago State University, ATIKU's journey to Chicago and back has been a journey to nowhere, a fruitless exercise and an odyssey in self-humiliation. President Tinubu and Nigerians deserve an unreserved apology from him."
CSU had released the academic records of Tinubu following an order of a Chicago court.
In the result released, CSU confirmed it found three diplomas matching the certificate Tinubu presented to the Independent National Electoral Commission, INEC, after a diligent search.
Atiku obtained victory at the court in his fierce legal battle to probe into the academic qualification of Tinubu in the February 25 presidential poll.
Tinubu had supplied certificates from the Chicago State University, CSU, to the Independent National Electoral Commission, INEC, to secure eligibility to participate in the election.
A United States of America court on Saturday ordered CSU to release Tinubu's academic records for verification and in support of Atiku's petition challenging the result of the 2023 presidential poll.
Justice Nancy Maldonado in a judgment dismissed the objection raised by Tinubu against Atiku's request and expressly ordered that the CSU must submit the academic records to Atiku.
The post Chicago University: Apologize To Tinubu Over Academic Records Humiliation – Keyamo Knocks Atiku appeared first on Jomog.