WOMEN WHO RUN BEER PARLOURS ARE DIVORCEES OR WIDOWS WHO USED THEIR PROMISCUOUS LIFESTYLE TO SEND THEIR HUSBANDS TO EARLY GRAVE" – NIGERIAN MAN SAYS
A Nigerian man, Moses Kole, has opined that women who run beer parlours are either divorcees or widows who used their promiscuous lifestyle to send their husbands to an early grave.
The young man made this assertion in a Facebook post on Monday, October 3.
Kole said it's uncommon to see a woman who manages a beer shop and is still faithful to her spouse, in response to a Facebook user who asked if a woman can run a beer parlor and still remain faithful to her husband.
All the woman who own beer parlor that I have ever seen are divorcee or widows who have used their reckless irresponsible and promiscuous life style to send their husbands to early grave. It's so rare finding a woman who run a beer parlor still faithful to her husband." He said.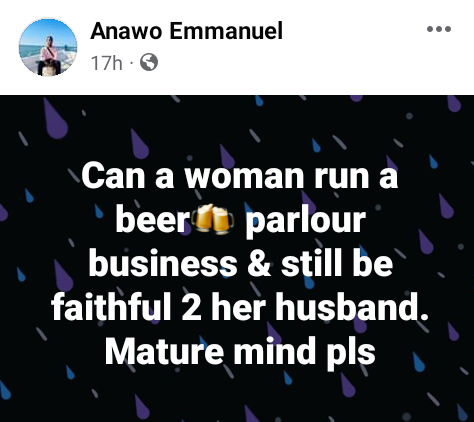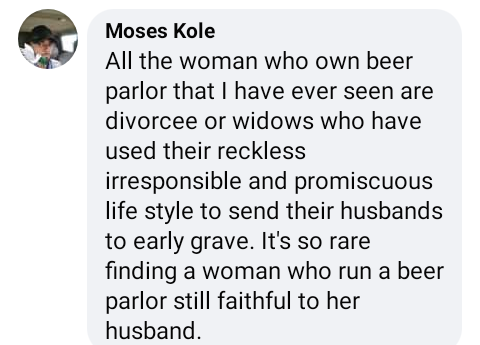 This
comes after Andrea Ekeng Inyang, the special assistant on strategic communication to Cross River Governor, Ben Ayade, has advised men against marrying women who drink beer in public.
Inyang, who gave this counsel in a Facebook post, said men who marry such women will not find peace in the marriage.
"Don't marry any woman that sits in public to drink Gulder beer. You won't find peace in that marriage." he wrote.
"Why Kizz Daniel stopped talking to me" – Skiibii opens up (Video)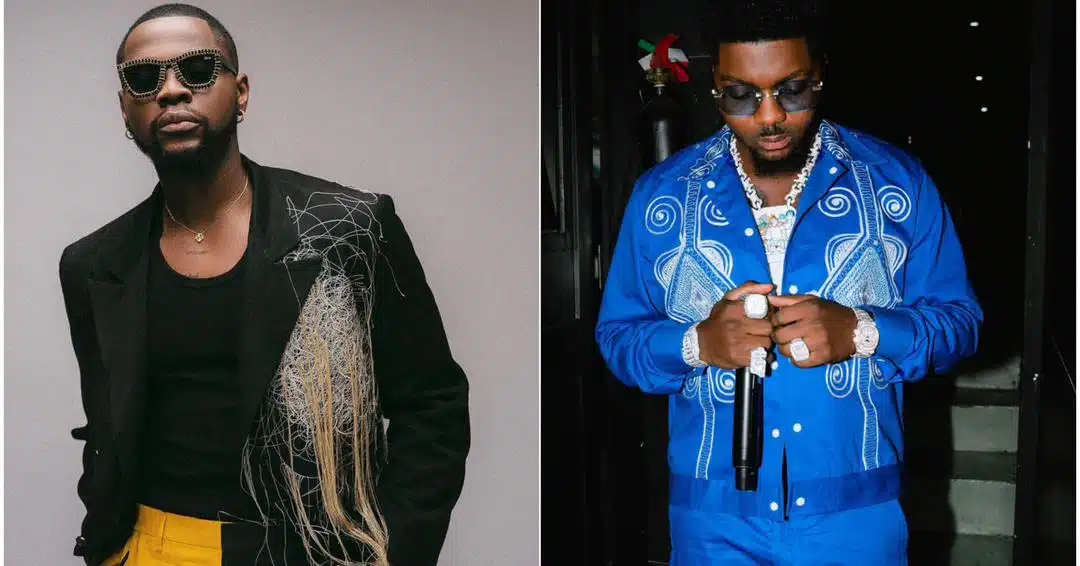 Nigerian singer, Skiibii, has opened up on the reason behind his strained relationship with Kizz Daniel for a while now.
Skiibii recently had an interview with Afrobeat podcaster Adesope where he revealed his currently not talking to Kizz Daniel.
Skiibii disclosed that he is very close to Kizz Daniel and understands how he thinks.
However, the singer also revealed that they constantly have a lot of fights, describing Kizz Daniel as a "Werey."
According to Kizz, they are currently not on talking terms after he sent him a voice note which didn't go well with him.
"This last time we fought, I sent him a voice note, and he just hissed at me. Since that time, we no dey talk. We don fight. But you see as we dey fight, I still get many good things to talk about him. He's a lovely guy."
@Blackboysho reacted: "Real life is different from social media… love Skibbiiiiii."
@oluwashiizey commented: "Skiibii get D'banj DNA for him blood . He's so entertaining to watch."
@ishoola706 reacted: "Best interview ever now I love Skiibi."
@ParksWay8 said: "This episode sweeeeeeet! Egbon dy turn this podcast to another thing oh."
@ParksWay8 commented: "Too real!!! See interview!! Man was himself."
@Pocho184 said: "For acknowledging KC as your oga despite your level now, God bless you Skiibii."
@abeebgbadamosi562 reacted: "Since when I watch skiibii for tiwantiwa nahin I don love ham, e dey talk ham as e be, no dey fake."
@MuhammadIbrahim-gt8fr said: "You faked buying a GLS600 maybach tho."
Nigerians fume as young boy who was promised heaven and earth during presidential election is neglected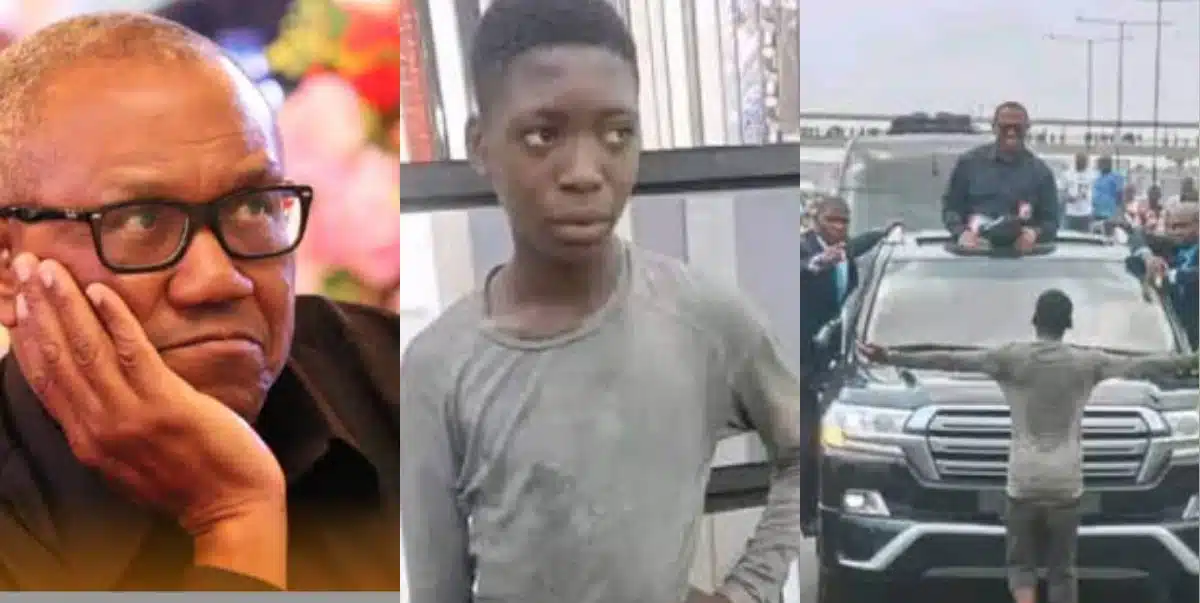 In what appears to be a disheartening turn of events, Nigerians are expressing their disappointment as the young election hero, whose viral video of chasing Peter Obi's convoy captivated the nation, has allegedly been left empty-handed despite grand promises made during the presidential election campaign.
The incident has reignited debates over the credibility of campaign pledges and the treatment of citizens who actively participate in political processes.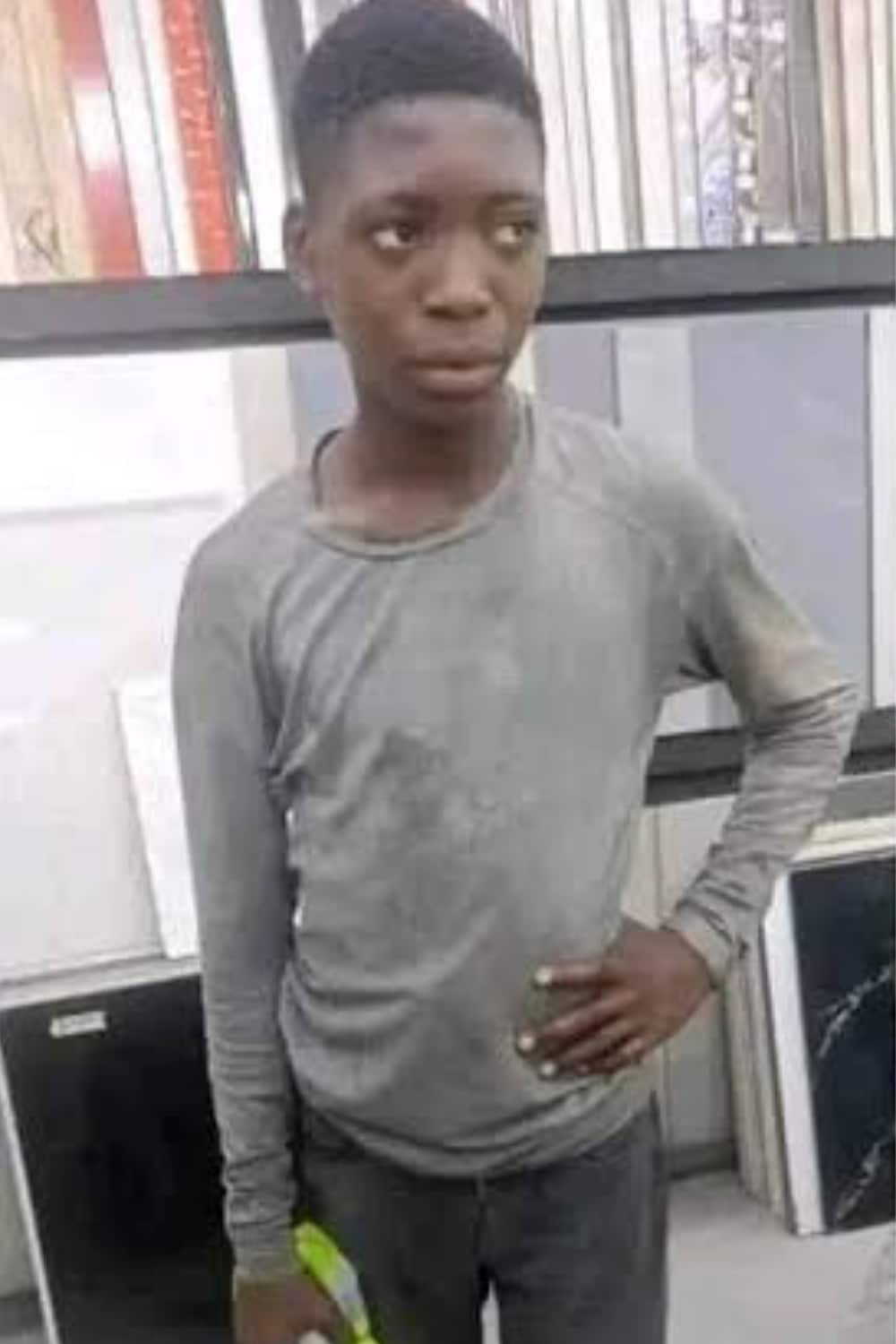 During the presidential elections campaign, the young boy was promised a myriad of rewards ranging from scholarships abroad to substantial financial compensation.
These assurances were intended to recognize and appreciate his bold act of running after the convoy of Peter Obi, the former vice-presidential candidate, in a fervent display of support.
However, five months have elapsed since the general elections took place, and the promised rewards have failed to materialize, leaving the young election hero disillusioned and causing Nigerians to voice their grievances.
Social media platforms have been inundated with expressions of frustration, highlighting the broken trust between politicians and the electorate.
@mandemluvme said; "U go dey trust politicians?😂😂😂"
@mali.k_3 wrote; "Obi😂😂😂"
@jah_rock_ said; "I did not trust this man right from day one… fake man"
@thisleksam said; 'That's politics for you"
@bvenza wrote; "Just da play you da hear da play."
@b_o_w_a_d said; "Peter obi talk say he won give him one post then ?
@kuwait_official wrote; "Internet is very bad what's this again"
See below;
"Hold your Boyfriends Tight", SS3 Graduate Advises Ladies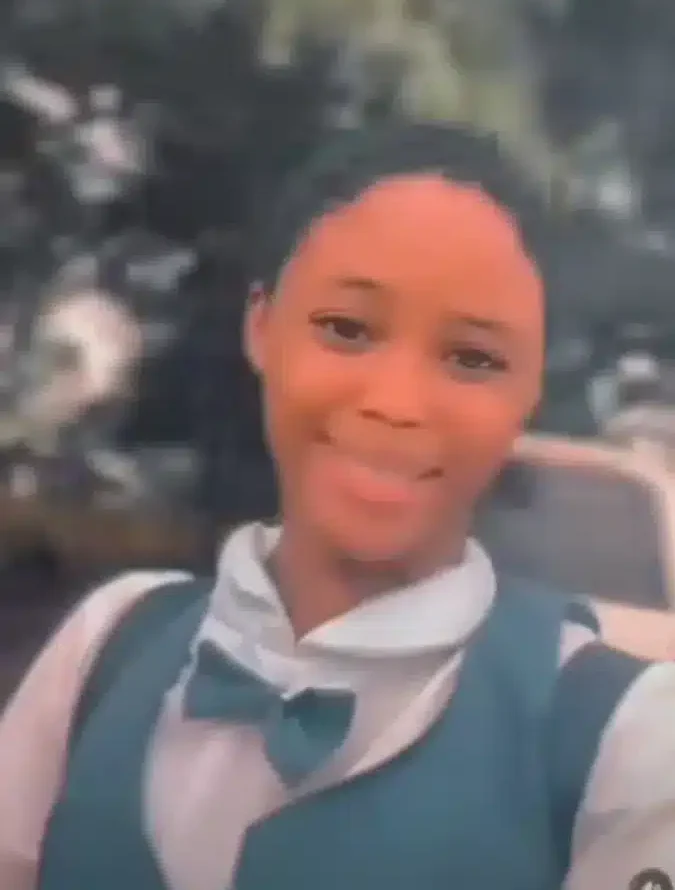 A fresh Senior Secondary graduate has sent out a stern warning to ladies as she tells them to hold their boyfriends well.
The young graduate has shared a video on her social media page advising the older ladies to hold their boyfriends well because she is done with school and in the market.
According to her, she is now in the dating market and has also learned the skills of snatching boyfriends and husbands from their ladies.
The video shared by the young graduate has attracted a lot of reactions from social media users.
Seun wrote; "They learn this rubbish from social media. It's now cool for kids in secondary school to say stuff like this. It's a short distance from saying to doing."
Blossom wrote; "Boyfriend wey pesin suppose hide from secondary school pikin no be boyfriend"
Fatima wrote; "I hope this video gets to her parents so that they can beat her very well.