West African Examinations Council (WAEC) Result for 2022 May/June Exam: Here's How to Check Online & via SMS
WAEC Result – Participated in the West African Senior School Certificate Examination (WASSCE) in May/June? If you answered yes, we are pleased to inform you that the West African Examinations Council (WAEC) has announced the release of the exam results. Follow the steps below to discover how to access your WASSCE result online.
All Secondary School Candidates who recently participated in the May/June West African Senior School Certificate Examination (WASSCE) administered by the West African Examinations Council (WAEC) can now check their results. The 2022 WAEC results are now available for candidates to check online or vis SMS.
According to the figures given by WAEC, 76.36 percent of students got a minimum of five (5) credits, including English Language and Mathematics, in five (5) or more subjects (See: WAEC Result Statistics). Within the next ninety days, applicants whose results have been properly processed and released will receive their certificates.
Are WAEC Results Ready?
Yes, the 2022 WAEC results are out and now available.
Mr Patrick Areghan, Head of Nigeria Office, WAEC, said on Monday at the WAEC office in Yaba, "The results are being uploaded on the councils' result checking website." Candidates who took the exam and met their financial obligations to the Council will be able to access their results on the Council's results website within the next twelve hours.
"Copies of the Result Listing will be distributed to schools in the near future." I don't need to say it again: the results of candidates sponsored by debt-ridden governments will not be revealed until they pay up. We urge them to do so so that affected schools/candidates can obtain their results."
He further stated that some schools failed to upload their students' Continuous Assessment Score Capturing System data on time, while many others failed to meet registration deadlines, resulting in some schools not presenting their students for the examination.
"However, several parents who registered their students offline failed to upload their entries!" This demonstrated an intolerable level of nonchalance.  Others, once again, missed deadlines owing to criminal 'shopping' for candidates. "By the time they realised what was going on, the opportunity had closed," he explained.
Do I need to Buy a Scratch Card to Check My WAEC Result?
The council has already given each candidate its result checker PIN and Serial Number. You can check the Smart Identity Card used during the conduct of the examination to check for your Result Checker PIN and Serial Number.
But in case you have exceeded the number of checks or you've misplaced your PIN and serial number, you will need to visit the WAEC Request Management System portal to order your PIN online.
How Do I Buy WAEC Result Checker PIN?
The cost of a WAEC result checker PIN is N3,654.82. Candidates interested in purchasing the e-PIN/result checker can do that on the council's Request Management System portal. Follow the procedure below to buy WAEC result checker PIN:
Go to the WAEC Request Management System portal at https://request.waec.ng/Home/PurchaseToken?servid=406
Your 

Transaction Ref No

 will be generated automatically.
Under the 

Select a Request Type

 option, pick 

Request For Service

 from the list of options.
Under the 

Select a Request

 option, pick Sale of WAEC Direct Result Checker for the list of options.
Now enter your 

Name

, 

Phone Number

 and 

Email Address

 in the required columns.
Finally, click on 

Proceed to Online payment

 to make payment and access your WAEC result checker PIN.
How Do I Check my WAEC Result Online?
You don't need to purchase any scratch card/pin to access your result. Check your Smart Identity Card for your Result Checker PIN and Serial Number.
STEP 1:

 Visit https://www.waecdirect.org to check your WAEC 2022 results.

STEP 2: 

In the required column, enter your WAEC Examination Number.

STEP 3: 

Choose 2022 as your Examination Year.

STEP 4: 

Choose your examination type, i.e. SCHOOL CANDIDATE RESULT.

STEP 5: 

Fill in the Card Serial Number.

STEP 6: 

Enter your card's PIN.

STEP 7: 

Finally, click the "Submit" button to obtain your WAEC result.
How do I Check my WAEC Result Via SMS?
Send SMS in the format below:
WAEC*ExamNo*PIN*ExamYear
To short-code 32327 (MTN, Airtel & Glo subscribers)
For example -: WAEC*4250101001*123456789012*2022
Note:
Ensure you adhere strictly to the format above. There should be no space in the message.
Wait for your WAEC result to be delivered to your phone via SMS. (SMS Cost N30 Only)
Do you Have a Problem Checking your WAEC Result?
If you have a problem checking your 2022 WAEC result online or via SMS, simply follow the procedure below.
Kindly send the following details to waecsupport@fleettechltd.com for verification and assistance:
1. Error message displayed.
2. Your examination number.
3. Type of Exam.
4. Year of Exam.
About WAEC
The West African Examinations Council (WAEC) is a lawfully established examination board tasked with determining the examinations required in the public interest in English-speaking West African countries, conducting the examinations, and awarding certificates comparable to those of equivalent examining authorities internationally. Since its inception in 1952, the council has contributed to education in Anglophonic West African countries (Ghana, Nigeria, Sierra Leone, Liberia, and the Gambia) through the coordination of examinations and the issuance of certificates. They have established an endowment fund to support education in West Africa through lectures and assistance to individuals who cannot afford education. Since its inception, it has remained one of West Africa's largest and most widely known tests.
DELTA STATE UNIVERSITY (DELSU) RELEASES JUPEB SECOND BATCH ADMISSION LIST FOR THE 2023/2024 ACADEMIC SESSION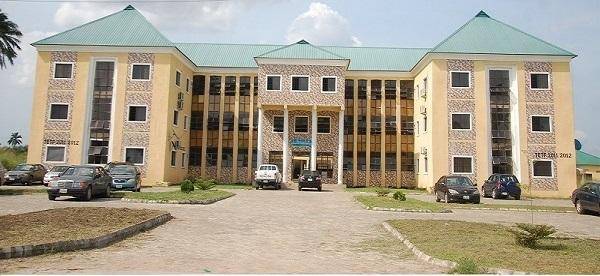 This is to inform the general public especially prospective candidates of the Joint Universities Preliminary Examination Board (JUPEB) in Delta State University (DELSU) that the second batch admission list of successful candidates for the 2023/2024 academic session is out.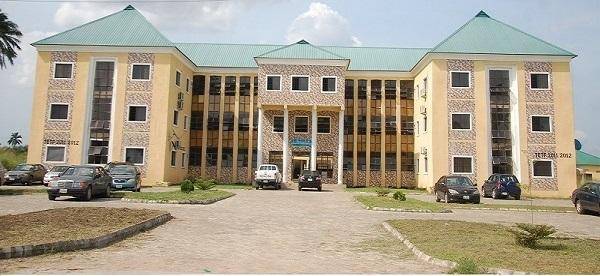 Prospective candidates are to check their admission status using their matriculation number by clicking https://www.delsu.edu.ng/2023/2023-JUPEB/second.aspx. Congratulations to the admitted ones.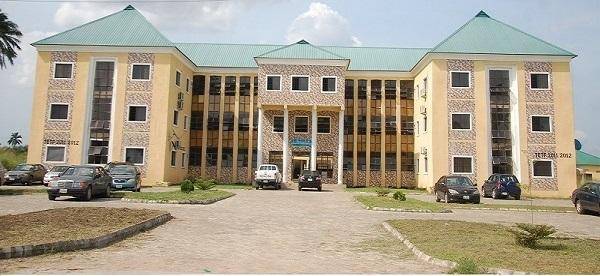 NIGERIAN LECTURER SLUMPS, DIES AS ASUU LAMENTS HEAVY WORKLOAD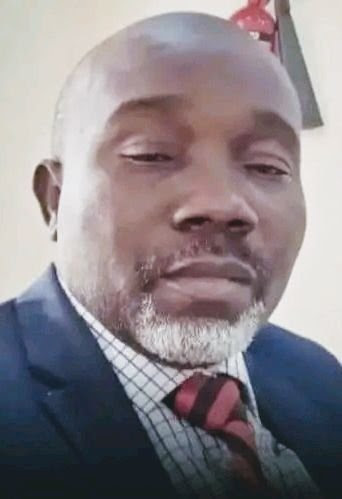 Ojediran Oyedele, a lecturer at the Obafemi Awolowo University (OAU) Ile-Ife, Osun State, died on Tuesday.
Mr Oyedele's death was Confirmed by the chairperson of the university's chapter of the Academic Staff Union of Universities (ASUU), Anthony Odiwe, and the National Coordinator of the Congress of Universities Academics (CONUA), 'Niyi Sunmonu.
The two union leaders spoke in separate messages to our reporter.
"It is true, it is very shocking and devastating. He was full of life before his untimely death," Mr Odiwe said.
The university spokesperson, Abiodun Olarewaju, has also confirmed the development.
The lecturer, who teaches at the faculty of education, slumped in his office on Tuesday morning and was rushed by his son and other lecturers to the university health centre, according to one of his students, Emmanuel Adedapo.
"It was in the morning around 8a.m. It was his first son, who is also a student of OAU, and some lecturers that took him to the health centre. And he died at the health centre. They could not rescue him," he said.
He did not give details of the lecturer's son.
'Our members are stressed'
Meanwhile, the OAU ASUU chairperson, Mr Odiwe, said academic staff in the university are overwhelmed and overstretched.
He said some of the academics have retired while others have left the university system as a result of the harsh working conditions. Yet, he said they have not been replaced.
"This is one of the issues of the union, sincerely. We cannot continue like this," he said.
"Our members are seriously under stress and pressure from work-related issues. Some of our members are retired, some left the system because of the conditions of service and the working environment that is not conducive. So fewer hands are now available to do the work of so many," he added.
OBAFEMI AWOLOWO UNIVERSITY (OAU) RESPONDS TO ONGOING VIRAL VIDEO ON LECTURER ASSAULTS ON STUDENTS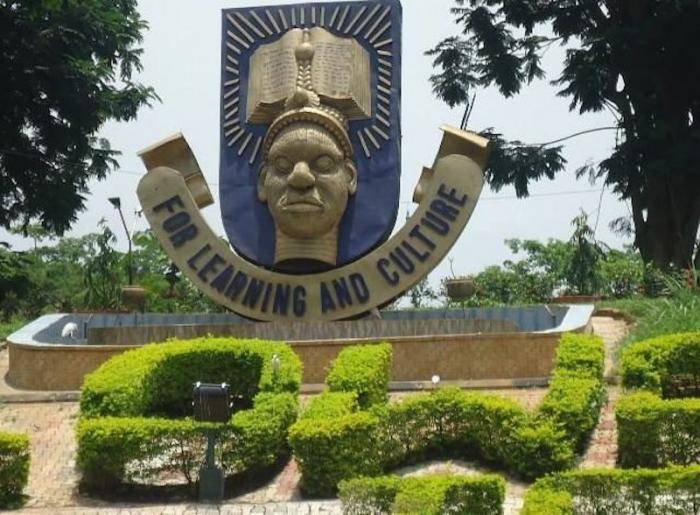 The attention of the authorities of the Obafemi Awolowo University, Ile-Ife, has been drawn to a video, which has gone viral about a lecturer in the University, who allegedly assaulted a part two student.
Displeased with the content in the viral video, the Vice- Chancellor of the University, Professor Adebayo Simeon Bamire, has directed the setting up of a fact-finding committee to unravel the circumstances surrounding the unfortunate occurrence.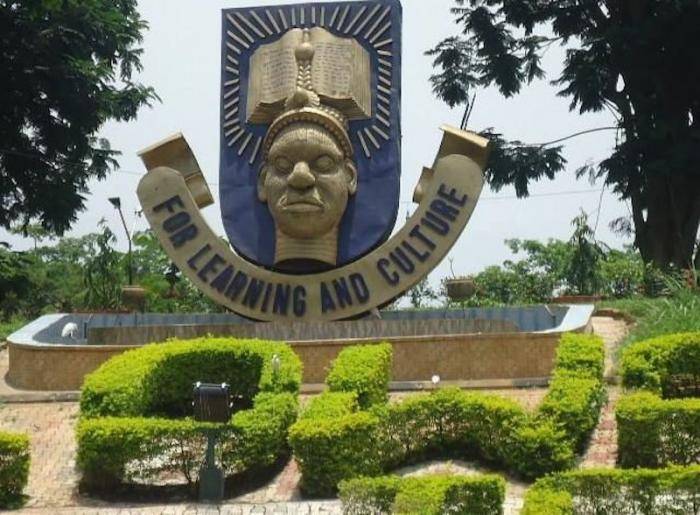 The University authorities wish to state categorically that what happened in the viral video, is not in the University's character. The University is a decent and diligent institution, which will not tolerate any form of abuse or maltreatment from anyone. The University authorities, therefore, apologise to the generality of the people, especially our alumni, whose sensibilities might have been assaulted by that shenanigan. 
The University authorities appeal to the students to remain calm and go about their normal academic activities. All stakeholders are assured that justice will be served accordingly and appropriately.