This is to request ND I and HND I students that have complaints relating to admissions such as request for correction of spelling errors, errors in the date of birth, registration number errors and errors in the choice of programme. The concerned students are to kindly visit the Admissions Office to complain not later than the close of work on Monday, 17th October, 2022.
The Admissions office will not entertain any complaints relating to admissions after Monday, 17th October, 2022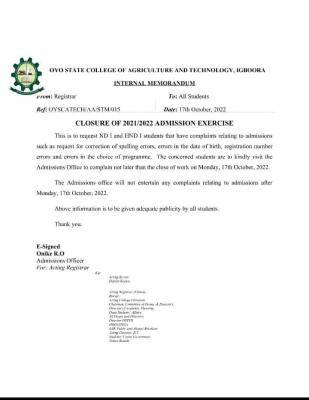 Above information is to be given adequate publicity by all students.
Thank you.