OAU RESCHEDULES POST-UTME SCREENING EXERCISE FOR THE 2022/2023 ACADEMIC SESSION
This is to inform the general public and most especially our prospective students who chose Obafemi Awolowo University, Ile-Ife as their University of first choice in the 2022 UTME Exercise, and have registered for the 2022 Post UTME screening exercise that the exercise has been postponed till 1st November, 2022. This is to permit some candidates who are having issues with registration to complete their registration.
Please check https://admissions.oauife.edu.ng for further information and our prospective students should also check their dashboard on the admissions portal.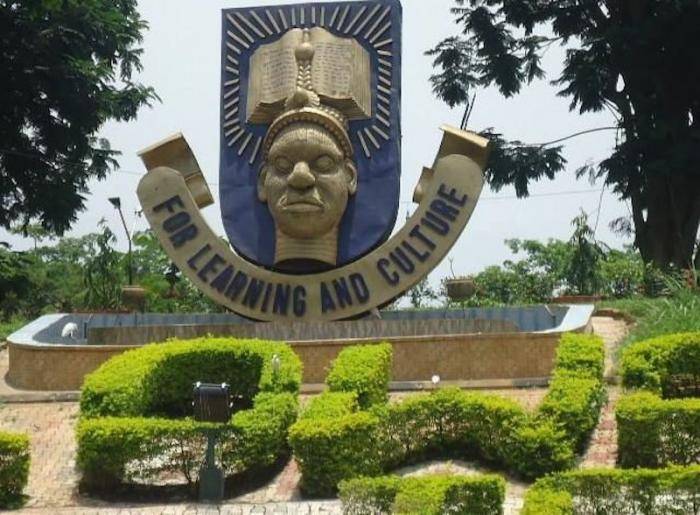 We regret any inconvenience that may arise as a result of this change.
NECO 2023 GCE EXAMINATION TIMETABLE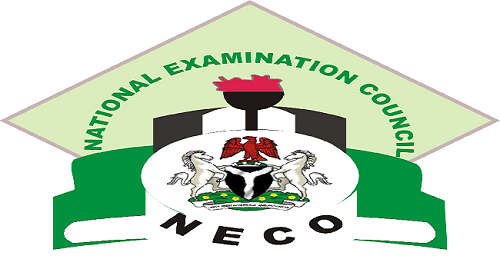 The National Examination Council (NECO) has released the official timetable for the conduct of 2023 Nov/Dec Senior School Certificate Examination (SSCE) . The Examination is scheduled to hold between Monday 20th November to Wednesday 20 December 2023.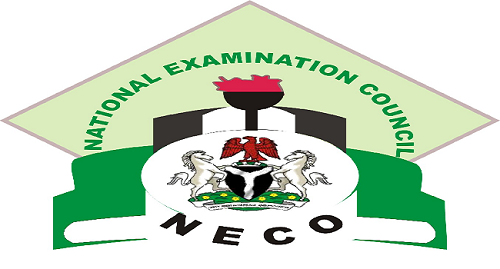 The timetable can be viewed below or downloaded with a PDF-enabled device.
AL ISTIQAMA UNIVERSITY RELEASES FIRST BATCH ADMISSION LIST FOR THE 2023/2024 ACADEMIC SESSION
This is to inform the under listed candidates that they have been offered provisional admission into the various programmes as indicated against their names, they are therefore expected to visit the University portal on www.ausumaila.edu.ng
, log into their dashboard to accept the admission offer and print your evidence of acceptance.
Details of the physical screening will be released in due course. For more information and inquiries, candidates are advised to contact the University's Admission or visit the Admission Office in the campus during working hours.
(UPDATED) ADMISSION LIST: CHECK OUT LISTS OF SCHOOLS THAT HAVE RELEASED ADMISSION LIST FOR 2023/2024 SESSION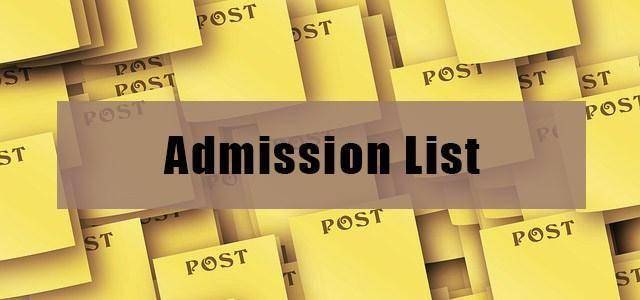 This thread helps candidates to monitor and easily know the schools that have released admission lists for the 2023/2024 academic session. The post will be updated the moment any school announces the release of its 2023/2024 admission list.
If your school of choice is not on the list at the moment, you are advised to check regularly to know when it has been added. All applicants are also advised to ensure they check their admission status via JAMB CAPS regularly as many schools may not officially announce the release of their admission list but the lists may have been uploaded on JAMB CAPS.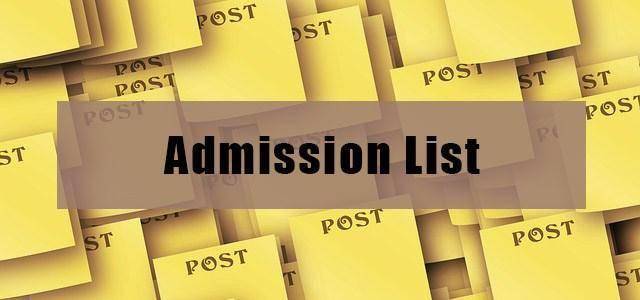 To proceed to check the available admission lists for 2023/2024, find below, a list of all schools' admission lists and click on the link indicating the name of the school. This will grant you access to the guidelines on how to check the school's admission list.
So far, the universities, polytechnics, and Colleges of education that have released their 2023/2024 Admission lists are listed below;
UNIVERSITIES THAT HAVE RELEASED ADMISSION LISTS
OOU releases 1st batch UTME admission list, 2023/2024
University of Ilesa admission list, 2023/2024
Federal University of Transportation, Daura admission list, 2023/2024
AAUA Admission List 2023/2024 now out
LASUED Admission List for 2023/2024 session
ADSU UTME admission list for 2023/2024 session
UNIZIK admission list, 2023/2024 out 
IMT affiliated to UNN admission list, 2023/2024
LASU releases admission list, 2023/2024
ATBU admission list, 2023/2024 available
EKSU admission list, 2023/2024 available
UNIBEN admission list now on JAMB CAPS, 2023/2024
KSUSTA Admission List 2023/2024 on JAMB CAPS
OAU admission list, 2023/2024 available on JAMB CAPS
FUTminna releases admission list, 2023/2024
FUKashere admission list, 2023/2024 out
LASUSTECH admission list, 2023/2024 out
UNIOSUN merit admission list, 2023/2024
FUNAAB Admission List, 2023/2024 out
UNICAL admission list, 2023/2024 available
COOU admission list, 2023/2024 now available
AKSU Admission List, 2023/2024 out
FUAZ Admission List, 2023/2024 out
ABSU Admission List, 2023/2024 now on JAMB CAPS
FUOTUOKE releases admission List, 2023/2024 on JAMB CAPS
State University of Medical & Applied Science Igbo-eno admission List, 2023/2024 
University of Africa admission list , 2023/2024 out
NMU admission list available on JAMB CAPS, 2023/2024
Zamfara State University admission list for 2023/2024 session
MAUTECH admission list UTME 2023/2024
KSU admission list, 2023/2024 session out 
UNIDEL admission list for 2023/2024 session out
DSUST Ozoro admission list, 2023/2024 out
UNIPORT admission list, 2023/2024 out
PLASU admission list, 2023/2024 is out
RSU admission list, 2023/2024 is out
Hallmark University admission list, 
BMU first batch admission list, 2023/2024
UNIMED admission list for 2023/2024
UNILAG Admission List 2023/2024 out
Chrisland University admission list, 2023/2024 available 
Maranatha University admission list, 2023/2024 available
Augustine University admission list, 2023/2024 out
FUPRE admission list, 2023/2024 out
SSU admission list, 2023/2024 out
IAUE admission list, 2023/2024 session out
ABUAD Admission list, 2023/2024 out 
First Technical University Admission list, 2023/2024 out
MOUAU admission list, 2023/2024 available 
OAUSTECH Admission list, 2023/2024 out
GOUNI Admission list, 2023/2024 out
Fountain University Admission list, 2023/2024 out
Crawford University Admission list, 2023/2024 out
ESUT Admission list, 2023/2024 out
Bowen University Admission list, 2023/2024 out
FUOYE Admission list, 2023/2024 out 
Claretian University Admission List 2023/2024 Session Out
Federal University of Health Sciences, Azare admission list, 2023/2024
UNIUYO admission list, 2023/2024 out
NSUK admission list, 2023/2024
BOUESTI releases admission list, 2023/2024
Christopher University admission list, 2023/2024
Bingham University Admission List 2023/2024
Thomas Adewumi University admission list, 2023/2024
Clifford University admission list, 2023/2024
Edwin Clark University admission list, 2023/2024
Ahman Pategi University admission list, 2023/2024
FUDutsin-ma releases admission list, 2023/2024
EBSU Admission List 2023/2024
DELSU UTME admission list for 2023/2024 session
Covenant University admission list, 2023/2024
Ajayi Crowther University Admission List 2023/2024
Admiralty University of Nigeria admission list, 2023/2024
UMYU UTME admission list, 2023/2024
CRUTECH Admission List, 2023/2024
Dennis Osadebay University admission list, 2023/2024
Bells university Admission List out, 2023/2024
EDSU admission list for 2023/2024 session
KWASU admission list for 2023/2024 session
NDA 75th regular course admission list
Evangel University Admission list, 2023/2024
POLYTECHNICS THAT HAVE RELEASED ADMISSION LISTS
ATAPOLY admission list, 2023/2024 out
OSPOLY admission list now out, 2023/2024
KENPOLY ND 1st Batch Admission List, 2023/2024
AFIT admission list now out, 2023/2024
Fed Poly Bali ND 1st batch admission list, 2023/2024
Federal Polytechnic, Offa 2023/2024 Admission List
Akanu Ibiam Poly ND admission list, 2023/2024
Auchi Poly admission list, 2023/2024 out
Fed Poly Ado-Ekiti admission list, 2023/2024 out
Isa Mustapha Agwai Poly ND/HND admission lists, 2023/2024
Akwa Ibom Poly admission lists, 2023/2024
MAPOLY releases ND admission lists for 2023/2024 
Gboko Polytechnic releases admission list, 2023/2024
Fed Poly Bida 1st batch ND admission list, 2023/2024
Federal Polytechnic Ukana ND Admission List, 2023/2024
KSP ND Admission List, 2023/2024 
Mapoly Admission List, 2023/2024 Available On Jamb Caps
Heritage Polytechnic Admission List, 2023/2024 Out
Lagos City Poly Admission List, 2023/2024 Out
Crown Poly Ado-Ekiti admission list, 2023/2024 out
PTI ND Full-Time Admission List, 2023/2024
Fed Poly Idah ND full-time admission List, 2023/2024
Delta Poly Ogwashiuku  Full-Time ND Admission List, 2023/2024
Fed Poly, Ilaro ND full-time admission list, 2023/2024 out
Fed Poly Bauchi ND admission list, 2023/2024 out
NEKEDEPOLY ND admission list, 2023/2024
Federal Poly Oko ND Admission list, 2023/2024
Ibadan Poly ND admission list, 2023/2024
IMT ND admission list out on Jamb CAPS, 2023/2024
OGITECH  Admission List, 2023/2024
Fed Poly Nasarawa ND Admission List, 2023/2024
COLLEGES OF EDUCATION THAT HAVE RELEASED ADMISSION LIST
FCE Osiele Admission List is out, 2023/2024 
Federal College Of Education (Special), Oyo admission lists,, 2023/2024
Kwara State COE NCE admission lists, 2023/2024