Nigerian Newspaper Headlines & Naija News Today, Tuesday 6th September 2022

Fedpolygist has compiled top Naija news headlines from Nigerian newspapers today, this means the latest Naija news, top Nigerian newspaper headlines and happenings in Nigeria can be accessed on this page.
Below are the Nigerian Newspaper headlines & Naija news today from Nigerian newspapers.
Good morning! Here is today's summary from Nigerian Newspapers:
More to come… Stay tuned

Nigeria At 63: We Are On Track For Economic Recovery, Says Obasa
With the steps so far taken by the administration of President Bola Ahmed Tinubu since May 29, 2023 when he took the oath office, Nigeria can be described as a country currently on track for economic recovery and advancement, the Speaker of the Lagos State House of Assembly, Rt. Hon. Mudashiru Obasa, has said.
Dr. Obasa gave this position in a congratulatory message to Nigerians on the occasion of the country's 63rd Independence anniversary.
In the message released by his media office, the Speaker noted that Nigeria is currently led by Asiwaju Tinubu, a financial expert and who knows how to plug every hole that would ordinarily hinder the country from reaching its goals.
Noting the current challenges facing Nigeria, Dr. Obasa encouraged the citizens to be more tolerant at this time and exercise more patience with the hope of a greater destination for the country.
"We collectively understand the state of the country. We also know the sacrifice each of us is making at the moment to see that our nation works for us again.
"Delightedly, the administration of Asiwaju Bola Ahmed Tinubu has hit the ground running sorting out the challenges and designing action plans to resolve a whole lot of them. This is what we expect of a Nigerian leader at this time.
"Nigeria has undergone a lot of developmental experiments since 1960 when we became an independent nation. However, just as the experiments went, the country amassed various challenges which became burdensome over the years leading to the clamour for true leadership.
"In the last few months, right steps have been taken by the government, which, if we all work around, would gravitate into producing the right results we all yearn to see and experience.
"We all want to see a country that attracts investors because of the right environment, we aspire to have world-class health services, we clamour for better education for our children, better prospects and employment opportunities. These are all achievable. What we simply need is cooperation with the government of the day.
"Nigeria is on the pathway to greatness. We have to pull together our collective resilience, patriotism and strength to see us through so our country can return to its enviable state in the comity of nations.
"I congratulate every Nigerian citizen today and urge us all to see a blissful future ahead of us," the Speaker urged.
"At the Lagos State House of Assembly, we have taken various actions, many of them futuristic, which have helped to create a sane environment devoid of the level of criminalities experienced elsewhere.
"We will never sit on these achievements, but work tirelessly to see that each resident of our dear State truly believes in Lagos and its success," the Speaker added.
The post Nigeria At 63: We Are On Track For Economic Recovery, Says Obasa appeared first on Jomog.
UNIVERSITY OF PORT HARCOURT (UNIPORT) RELEASES 2023/2024 ADMISSION LIST ON JAMB CAPS
University of Port Harcourt Admission list for the 2023/2024 academic session has been released. This is to inform all candidates who participated in the 2023/2024 Admission Screening Exercise that they can proceed to check if their names are on the Provisional Admission list of successful candidates.
The list of admitted candidates have been uploaded online via JAMB CAPS Candidates are to follow the procedure below to check;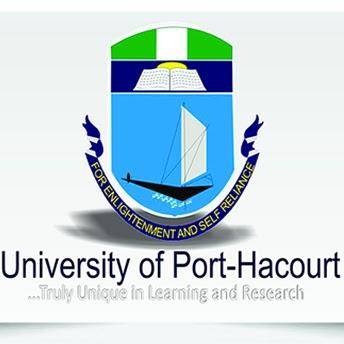 How To Check the Admission Status on JAMB CAPS
Visit:https://www.jamb.gov.ng/Efacility and login with your registered email address and password to access your dashboard
Click on 'Check Admission Status,
Click on 'Access my CAPS'
Click on 'Admission Status' to see if you have been offered admission.
Candidates who have been offered admission are to proceed to click"ACCEPT" or "REJECT" to indicate acceptance or rejection of the admission offer. Congratulations to the newly Admitted candidates
FEDERAL POLYTECHNIC DAURA SCREENING AND REGISTRATION PROCEDURE FOR NEWLY ADMITTED STUDENTS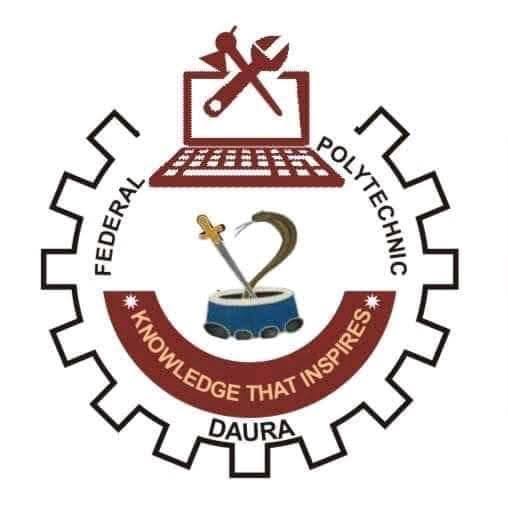 Following the decision of the Management Committee at its meeting held on Thursday 21* September, 2023. I am directed to inform the Polytechnic community and the general public, that the Screening and Registration exercise for 2023/2024 academic session will commence on Tuesday 9th October, 2023 and ends on Friday 1st December, 2023.
Meanwhile, all returning and newly admitted students are expected to pay the sum of (N31, 250) as registration fee and (N12,500) as hostel maintenance fee. Students are required to ensure completion of their registration processes within the time allocated. (See the procedure attached)
All staff, general public and prospective students are by this notice requested to widely publicize this information please.
ADMITTED STUDENTS PROCEDURE FOR THE SCREENING AND ONLINE REGISTRATION FOR THE YEAR 2023/2024
Go to Bursary Unit of the Polytechnic and secure the RRR for the payment of N 2,500
Screening fees, make payment in any designated point; BANK/INTERNET CAPE
After the payment go to the Departments with two sets of photocopies of credentials.
JAMB Score Slip and evidence of payment for SCREENING
After the screening. candidate will visit www.fedpolydaura.edu.ng/portal for central registration. Login with JAMB Number as both USERNAME and PASSWORD to create
your user account.
After Login, the system will redirect you to Registration Fee payment.
Click on 'next' to generate REMITA RRR Code invoice.
Make payment for the Registration fee at any Bank Branch Nationwide and submit to Bursary for verification and endorsement.
Enter RRR Code on the Registration Fee Invoice then 'click Submit'
Once your payment is verified, return to the portal and complete Registration (Bio-data.
Course Registration, Exam Card and ID Card…)
Save. print and submit the printed Course Registration Forms CRF to your department.
Submit copies of credentials to the Department and Registry for file opening.
Anwar Dahjuma
SAR/Academic
For: Registrar