Meet the Remaining Big Brother Naija Season 7 Housemates
Remaining Big Brother Naija Season 7 Housemates
Big Brother Naija season 7 kicked off on the 23rd and 24th of July via a double launch show with the introduction of 24 housemates and an additional 4 new housemates weeks later.
After seven evictions and one disqualification, 20 level up housemates are now left in Big Brother's house as the race for the N100 million grand prize intensifies.
The following housemates have so far left the big brother's house – Cyph, Christy O, Khalid, Ilebaye, Beauty, Kess, Pharmsavi, Modella, Amaka, Deji, Diana, Giddyfia Doyin, Chomzy and Eloswag.
The quest to find the winner of Big Brother Naija season 7 is already past halfway line with the housemates spending seven weeks already in the big brother's house.
How Many Housemates Are Left in BBNaija 2022 Today?
After seven evictions and one disqualification, there are now 20 remaining Big Brothers Naija Season 7 level up housemates left in the big brother's house all competing for the grand prize.
The remaining BBNaija Season 7 housemates left in the big brother's house and competing for the prize money as of week 7 are:
Adekunle
Allysyn
Bella
Chichi
Hermes
Dotun
Sheggz
Rachel
Bryann
Daniella
Groovy
Phyna
Chizzy
Which of the remaining Big Brother Naija Season 7 housemate do you think will walk away with the N100 million grand prize? Drop a comment below.
Wande Coal and I have been married for a year – BBNaija's Erica Nlewedim alleges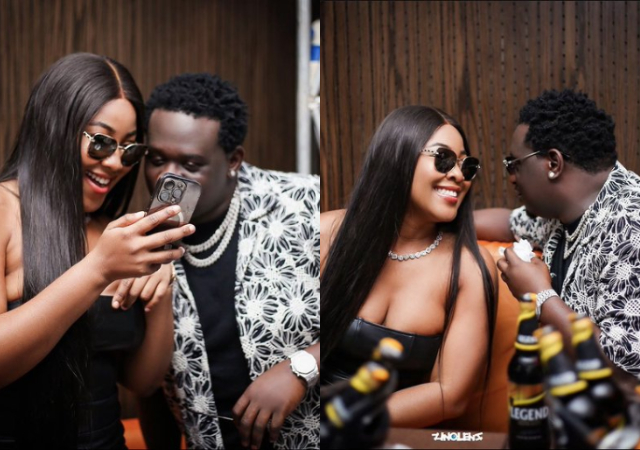 BBNajia Erica Nlewedim, an actress and former housemate, shocked the internet when she revealed that she and well-known singer Wande Coal were married.
The Reality TV star stated that they have been husband and wife for a year in a post on her Twitter page.
To commemorate their one-year anniversary, she posted a picture of herself with Wande on Tuesday.
"Today makes it a year since we got married! Happy anniversary to us."
In a separate post, the actress uploaded a photo of she and the singer staring at a phone, with the caption;
"Looking at our wedding pictures. Awww."
Some fans probed her to know if she was serious about the revelation or if it was just a form of promotional post, while others congratulated Erica.
Johnny Drille breaks Nigerian ladies hearts as Don Jazzy confirms his marriage
Just like Erica Don Jazzy announced Johnny Drille's marriage, which broke the hearts of many Nigerians.
Don Jazzy posted a picture of Johnny and his wife during their wedding on Instagram along with a beautiful caption that expressed how happy he was to have met her.
Don Jazzy asserted that Johnny Drille had every right to have found a wonderful woman to share the best part of his life with and expressed his happiness for them.
In honor of the birthday of Johnny Drille's wife Rima Tahini, the Mavins' Record boss published a blog entry.
He wrote,
"With all the amazing love songs that @johnnydrille has written in his life, it's only right that he bags one of the most amazing women I have met to share #Thebestpart of his life with. I am so happy for both of you. May GOD continue to bless your union. Happy birthday again @rimouuune."
Also, Johnny Drille shared a video of himself and his wife on his Instagram page, appreciating her for sharing in his world.
"I'm grateful for you all who share in my world, this part of me I've never shared before until now, THE VERY BEST PART. You complete me @rimouuune; thank you for loving me."
The celebrant, Rima Tahini, shared beautiful photos of herself online with appreciation to God for all His gifts in her life.
She wrote, "+1 🎈and could not be more grateful for all of God's gifts in my life. Thank you all for the love and kindness."
"We don't need to see this; just love your wife": BBNaija Tochi cautions Banky W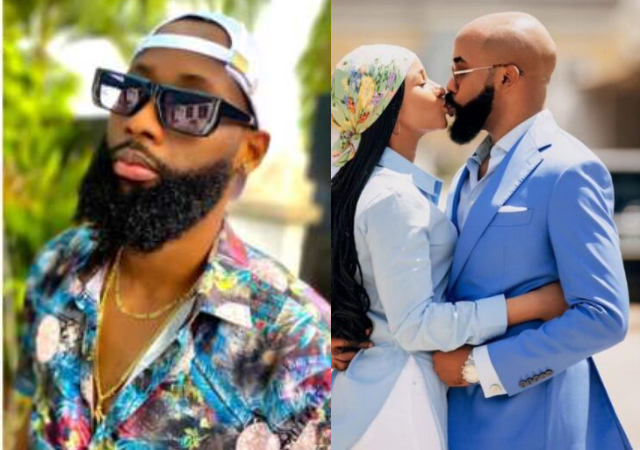 BBNaija star Tochi recently expressed his opinion on Banky W's public display of love for his gorgeous wife and actress, Adesua Etomi Wellington, in the aftermath of his supposed cheating claims.
Fedpolygist reported that Banky W first had fans and netizens gush at his marriage since the infidelity claims, when he graced the timeline with a lovely image of himself kissing his wife.
However, the reality TV star couldn't help but share their photo on his social media to note that the public doesn't need to see all the affection going down.
Tochi went on to say that the singer should just love his wife the way she deserves to be loved when no one is looking.
He wrote:
"We don't need to see this; just love your wife the way she deserves when no one is watching."
See some of the reactions culled below:
@vuga001: "LoL wetin u de cook?"
@Giftyoyinye: "You have spoken well mazi."
@JulietTonbra: "Him go show ona. Since ppl don't want to mind their business."
@EricNwanyieze: "Exactly like he seeking for validation."
Unconcern Banky W Shares Family Photos Amid Cheating Scandal
Meanwhile FEDPOLYGIST EARLIER REPORTED that Bankole Wellington, also known as Banky W, a Nigerian singer who has been embroiled in an infidelity scandal for several days, posted a lovely family portrait.
The artist, who is unconcerned about the rumors, came to Instagram to share photographs from Sunday church.
Adesua joked in his comment area on if Banky W is a fan of hers.
She expressed her affection for her spouse and stated that they are enveloped and shielded in his abundance of love.
Affirming her love for her husband, she added that they are wrapped and shielded in his excess love.
"Are you a fan? Cause you blow me away (applauseee). We are wrapped and shielded in his excess love. Love you bubba".
"Go back to school" – Doyin slams those dragging her for mentioning Adekunle's mom while blasting him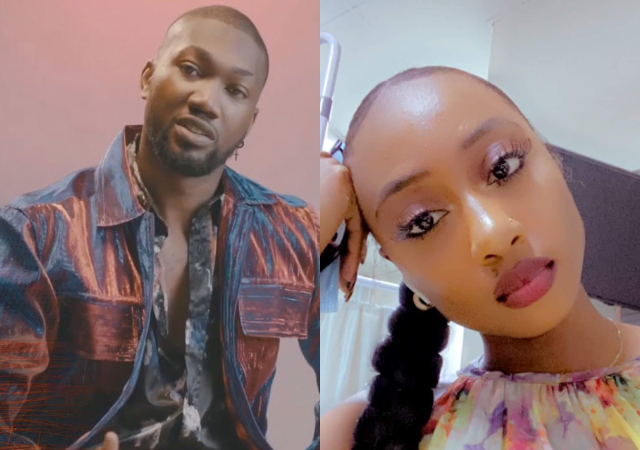 Doyinsola David, also known as Doyin, advises trolls to go back to school after they dragged her for referring to Adekunle's mother while confronting him.
Doyin had bared her heart in an episode of the BBNaija season 7 reunion show about her difficulty with her co-star, Adekunle, whom she heavily rebuked.
She had stated, among other things, that Adekunle owes his mother an apology for trashing her home training.
This remark infuriated many netizens, who chastised her for dragging his mother into their quarrel.
Doyin responded to the reaction by explaining that she had not attacked his mother, but rather that Adekunle had taken his mother's training to the gutter.
She wrote:
"I never insulted his mum. My words were "he owes his mum an apology for throwing her home training in the gutter"
In other words, she trained him but he neglected the training, so he owes her an apology.
If English is your problem, this is a good chance to go back to school."