Medical Support Assistant (Advanced)
Summary
This is an open-continuous announcement open to current, permanent Federal employees only. Applications will be accepted on an ongoing basis and qualified candidates will be considered as vacancies become available. Applications will remain on file until 12/30/2022.
Duties
The Medical Support Assistant (Advanced) (MSA) positions for the Kansas City VA Medical Center (KCVAMC) are located within Business Operations Service (BOS), Community Care Network (CCN), Geriatric and Extended Care Service (GEC), Mental Health, Telehealth, Radiology and Transition.
Major duties include, but are not limited to:
Serves as the front line of contact with patients. Sets the tone for the quality of healthcare and services at the VA. Incumbent must utilize a high degree of tact and diplomacy as well as a caring, compassionate and sensitive manner.
Receives telephone calls in a courteous and timely manner using privacy rules and established clinic processes. Forwards calls to team members as needed and/or take messages as needed.
Processes first party requests for medical records and written (faxed) requests for medical information from hospitals and/or doctors.
Identifies incomplete information daily and communicates finds to providers to facilitate accurate workload credit and revenue collection.
Participates in the daily huddles and weekly meetings with each assigned team for patient care planning and management.
Sets priorities and deadlines, adjusts the flow and sequencing of work to meet team and patient needs with little supervision.
Provides administrative support to Physicians, Physician's Assistants, Nurses, Advanced Registered Nurse Practitioners, Dietitians, Social Workers and other administrative and professional staff.
Other duties as assigned.
In addition to the duties above, incumbents in each section will also:
Business Office Service: Works collaboratively to provide a robust interdisciplinary approach to care.
Geriatrics and Extended Care: Acts as primary point of contact for their assigned VA Clinic: Honor Annex (Kansas City), Excelsior Springs, Belton and Paola.
Mental Health: Utilizes knowledge of the facility regulations, policies, and procedures to confirm patient appointments.
Office of Community Care: Acts as primary point of contact for Non-VA Care coordination.
Telehealth: Provides service utilization review to make necessary schedule adjustments.
Radiology: Applies practical knowledge of procedures for each modality, department procedures. Analytical ability, judgment discretion, and dedication to customer service are required daily to carry out the functions of this position.
Transition: Provides interdisciplinary inpatient discharge planning, outpatient medical case management, palliative care and spiritual support services to Veterans.
Work Schedule: Various Tours- Days and Hours to be set by Supervisor.
Functional Statement: Medical Support Assistant (Advanced)
Requirements
Conditions of Employment
You must be a U.S. Citizen to apply for this job
All applicants tentatively selected for VA employment in a testing designated position are subject to urinalysis to screen for illegal drug use prior to appointment. Applicants who refuse to be tested will be denied employment with VA.
Selective Service Registration is required for males born after 12/31/1959
You may be required to serve a probationary period
Subject to a background/security investigation
Must be proficient in written and spoken English
Selected applicants will be required to complete an online onboarding process
Participation in the seasonal influenza and Coronavirus Disease 2019 (COVID-19) Vaccination programs are requirements for all Department of Veterans Affairs Health Care Personnel (HCP)
Qualifications
To qualify for this position, applicants must be a current, permanent Federal employee that meets Basic Requirements 
AND
 Grade Determinations listed below at the time of application.
Basic Requirements:
United States Citizenship: Non-citizens may only be appointed when it is not possible to recruit qualified citizens in accordance with VA Policy.
Experience and Education.

Experience. Six months experience of clerical, office, customer service, or other administrative work that indicates the ability to acquire the particular knowledge and skills needed to perform the duties of the position; OR,
Education. One year above high school; OR,
Experience/Education Combination. Equivalent combination of experience and education are qualifying for entry level for which both education and experience are acceptable.

English Language Proficiency. MSAs must be proficient in spoken and written English in accordance with VA Handbook 5005, Part II, Chapter 3, Section A, paragraph 3.j.
Creditable Experience:
(1) Knowledge of MSA Practices. To be creditable, the experience must have demonstrated the knowledge, skills, and abilities (KSAs) associated with current MSA responsibilities or an equivalent administrative patient support role in a non-VA medical inpatient or outpatient setting. Experience satisfying this requirement may be paid/non-paid employment as a MSA or an equivalent position in a non-VA hospital or clinic setting.
(2) Quality of Experience. Qualifying experience must be at a level comparable to MSA experience or equivalent administrative clinical support role in a non-VA medical inpatient or outpatient setting at the next lower grade level. For all assignments above the full performance level, the higher-level duties must consist of significant scope, administrative independence, complexity (difficulty), and a range of varieties as described in this standard, at the specified grade level and be performed by the incumbent at least 25% of the time.
(3) Part-Time Experience. Part-time experience as an MSA or equivalent administrative patient support in a non-VA medical inpatient or outpatient setting is creditable according to its relationship to the full-time workweek. For example, an MSA employed 20 hours a week, or on a 1/2-time basis, would receive one full-time workweek of credit for each two weeks of service.
Grade Determinations:
Experience. In addition to the Basic Requirements above, candidates must have one (1) year of experience equivalent to the GS-5 grade level (this experience includes knowledge of medical terminology, experience with patient record systems, scheduling patient appointments, and ability to communicate with medical professionals.)
-AND- must demonstrate all of the KSAs below:
Ability to collaborate and communicate with a wide range of medical clinicians across multiple disciplines (e.g. medical doctors, nurse practitioners, physician assistants, psychologists, psychiatrists, social workers, clinical pharmacists, and nursing staff) to accomplish team goal setting to ensure medical care to patients is met.
Ability to independently set priorities and organize work to meet deadlines, ensuring compliance with established processes, policies, and regulations.
Ability to communicate tactfully and effectively electronically, by phone, in person, and in writing, with internal and external customers. This may include preparing reports in various formats and presenting data to various organizational levels, as well as resolving patient concerns.
Advanced knowledge of the technical health care process (including, but not limited to, scheduling across interdisciplinary coordinated care delivery and/or care in the community models and patient health care portals) as it relates to access to care.
Advanced knowledge of policies and procedures associated with interdisciplinary coordinated care delivery and/or care in the community operational activities that affect patient flow, and patient support care administrative functions to include, but not limited to appointment cycles, outside patient referrals, follow-up care, overbooking, provider availability, etc.
Advanced knowledge of medical terminology due to the technical nature of language utilized by clinicians.
References: VA HANDBOOK 5005/117 Part II Appendix G45, Medical Support Assistant Series, Revised August 1, 2019
Physical Requirements: This position is a moderately sedentary position, with work being performed at a desk with computer. No special physical qualifications are required to perform the work. However, emotional stability is required to make sound decisions and resolve crisis situations. The work requires ability to move around the office and to carry such items as records, books, and equipment.
Education
IMPORTANT: A transcript must be submitted with your application if you are basing all or part of your qualifications on education.
Note: Only education or degrees recognized by the U.S. Department of Education from accredited colleges, universities, schools, or institutions may be used to qualify for Federal employment. You can verify your education here: http://ope.ed.gov/accreditation/. If you are using foreign education to meet qualification requirements, you must send a Certificate of Foreign Equivalency with your transcript in order to receive credit for that education. For further information, visit: http://www.ed.gov/about/offices/list/ous/international/usnei/us/edlite-visitus-forrecog.html.
Additional information
Receiving Service Credit or Earning Annual (Vacation) Leave: Federal Employees earn annual leave at a rate (4, 6 or 8 hours per pay period) which is based on the number of years they have served as a Federal employee. VA may offer newly-appointed Federal employee's credit for their job-related non-federal experience or active duty uniformed military service. This credited service can be used in determining the rate at which they earn annual leave. Such credit must be requested and approved prior to the appointment date and is not guaranteed.
This job opportunity announcement may be used to fill additional vacancies.
This position is in the Excepted Service and does not confer competitive status.
VA encourages persons with disabilities to apply. The health-related positions in VA are covered by Title 38, and are not covered by the Schedule A excepted appointment authority.
As required by Executive Order 14043, Federal employees are required to be fully vaccinated against COVID-19 regardless of the employee's duty location or work arrangement (e.g., telework, remote work, etc.), subject to such exceptions as required by law. If selected, you will be required to be fully vaccinated against COVID-19 and submit documentation of proof of vaccination before your start date. The agency will provide additional information regarding what information or documentation will be needed and how you can request a legally required exception from this requirement using the reasonable accommodation process.
Due to COVID-19, VA is currently in an expanded telework posture. If selected, you may be expected to temporarily telework, even if your home is located outside the local commuting area. Once employees are permitted to return to the office, you will be expected to report to the duty station listed on this announcement. Management officials will provide information about returning to the official, pre-pandemic worksite, when applicable. At that time, you may be eligible to request to continue to telework depending upon the terms of your organization's telework policy and the duties of the position.
If you are unable to apply online or need to fax a document you do not have in electronic form, view the following link for information regarding an Alternate Application.
BENEFITS
A career with the U.S. government provides employees with a comprehensive benefits package. As a federal employee, you and your family will have access to a range of benefits that are designed to make your federal career very rewarding. 
Opens in a new window
Learn more about federal benefits.
Review our benefits
Eligibility for benefits depends on the type of position you hold and whether your position is full-time, part-time or intermittent. Contact the hiring agency for more information on the specific benefits offered.
How You Will Be Evaluated
You will be evaluated for this job based on how well you meet the qualifications above.
IN DESCRIBING YOUR EXPERIENCE, PLEASE BE CLEAR AND SPECIFIC. WE MAY NOT MAKE ASSUMPTIONS REGARDING YOUR EXPERIENCE. Your application, résumé, C.V., and/or supporting documentation will be verified. Please follow all instructions carefully. Errors or omissions may affect consideration for employment.
Experience refers to paid and unpaid experience, including volunteer work done through National Service programs (e.g., Peace Corps, AmeriCorps) and other organizations (e.g., professional; philanthropic; religions; spiritual; community; student; social). Volunteer work helps build critical competencies, knowledge, and skills and can provide valuable training and experience that translates directly to paid employment. You will receive credit for all qualifying experience, including volunteer experience.
It is the policy of the VA to not deny employment to those that have faced financial hardships or periods of unemployment.
Veterans and Transitioning Service Members: Please visit the VA for Vets site for career-search tools for Veterans seeking employment at VA, career development services for our existing Veterans, and coaching and reintegration support for military service members.
Required Documents
To apply for this position, you must provide a complete Application Package which includes:
The following documents are accepted, and may be required if applicable to your eligibility and/or qualifications for this position. Please use this checklist to ensure you have included all documents required for your application, such as a copy of your transcript (if using education to qualify), SF-50's (current/former Federal employees), etc.
Cover Letter
DD-214/ Statement of Service
License
Other (1)
Performance Appraisal
Professional Certification
Resume
SF-15
SF-50/ Notification of Personnel Action
Transcript
Veterans' Preference: When applying for Federal Jobs, eligible Veterans should claim preference for 5pt (TP), 10pt (CP/CPS/XP), or for Sole Survivor Preference (SSP) in the questionnaire. You must provide a legible copy of your DD214(s) which shows dates and character of service (honorable, general, etc.). If you are currently serving on active duty and expect to be released or discharged within 120 days you must submit documentation related to your active duty service which reflects the dates of service, character of service (honorable, general, etc.), and dates of impending separation. Additionally, disabled veterans and others eligible for 10-point preference (such as widows or mothers of eligible Veterans) must also submit an SF-15 "Application for 10 Point Veteran Preference" with required proof as stated on the form. Documentation is required to award preference. For more information on Veterans' Preference, please visit Feds Hire Vets – Veterans – Job Seekers – Veterans' Preference.
How to Apply
All applicants are encouraged to apply online. To apply for this position, you must complete the full questionnaire and submit the documentation specified in the Required Documents section below. The complete application package must be submitted by 11:59 PM (ET) on 12/30/2022 to receive consideration. To preview the questionnaire click https://apply.usastaffing.gov/ViewQuestionnaire/11345081.
To begin, click Apply Online to create a USAJOBS account or log in to your existing account. Follow the prompts to select your USA JOBS resume and/or other supporting documents and complete the occupational questionnaire.
Click Submit My Answers to submit your application package.
NOTE: It is your responsibility to ensure your responses and appropriate documentation is submitted prior to the closing date.
To verify your application is complete, log into your USA JOBS account, https://my.usajobs.gov/Account/Login, select the Application Status link and then select the more information link for this position. The Details page will display the status of your application, the documentation received and processed, and any correspondence the agency has sent related to this application. Your uploaded documents may take several hours to clear the virus scan process. To return to an incomplete application, log into your USA JOBS account and click Update Application in the vacancy announcement. You must re-select your resume and/or other documents from your USA JOBS account or your application will be incomplete.
Agency contact information
 Stephanie Smith
Phone
Email
Address
Kansas City VA Medical Center
4801 Linwood Boulevard
Kansas City, MO 64128
US
ZAMFARA STATE UNIVERSITY, TALATA RELEASES 2023/2024 POST UTME ADMISSION FORM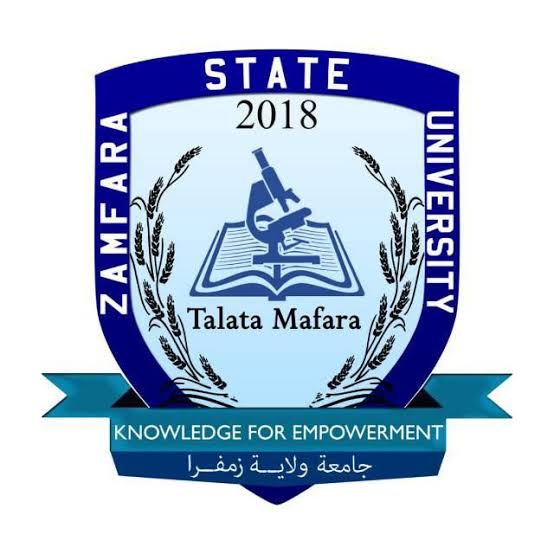 This is to inform the General Public, especially Zamfara State Indigenes; that the University has commenced admission of candidates in the 2023/2024 Academic Session. Therefore, UTME and DE Candidates willing to apply into various programmes offered by the University are advised to visit nearest Jamb office or CBT Centre and CHANGE their 1 choice of Institution to Zamfara State University, Talata Mafara.
Candidates are to NOTE that; they are also required to upload their O' level results on the JAMB's Central Admission Processing System (CAPS) platform through their e-facility profiles.
FEDERAL POLYTECHNIC ILARO (FPI) ANNOUNCES SCREENING DATE FOR HND APPLICANTS FOR THE 2023/2024 ACADEMIC SESSION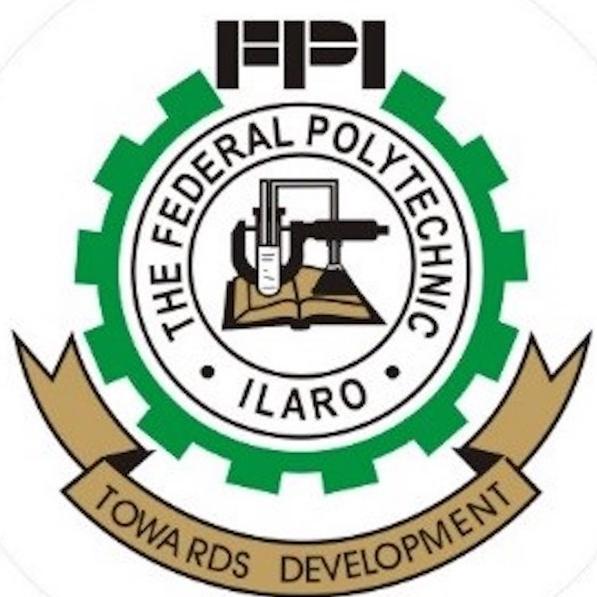 This is to inform all HND applicants of Federal Polytechnic, Ilaro that they are hereby informed that the online entrance examination for all HND Full-Time Applicants will hold as scheduled below:
Day 1
EXAM DATE: TUESDAY 3RD OCTOBER, 2023
TIME: 8.00 A.M.
All HND Applicants in the following Schools
(a) SCHOOL OF MANAGEMENT STUDIES
Departments: Accountancy, Banking and Finance, Business Administration, Insurance, Marketing, Public Administration and Taxation
(b) SCHOOL OF COMMUNICATION AND INFORMATION TECHNOLOGY
Departments: Ubrary and Information Science, Mass Communication, Office Technology and Management
(c) SCHOOL OF ENVIRONMENTAL STUDIES Departments: Architectural Technology, Art and Design, Building Technology, Estate Management, Quantity Surveying, Surveying and Geo-informatics, Urban and Regional Planning
Day 2
EXAM DATE: WEDNESDAY 4TH OCTOBER, 2023
TIME: 8.00 A.M.
ALL HND Applicants in the following Schools
(a) SCHOOL OF AGRICULTURAL TECHNOLOGY Departments: Agricultural Extension and Management, Animas Production Technology, Crop Production Technology
(b) SCHOOL OF ENGINEERING
Departments: Quil Engineering Computer Engineering, Electrical/Electronic Engineering, Mechanical Engineering, Agricultural and Bio-Environmental Engineering
(c) SCHOOL OF PURE AND APPLIED SCIENCES
Departments: Computer Science, Food Technology, Hospitality Management, Mathematics and Statistics, Nutrition and Dietetics, Science Laboratory Technology, Tourism Management
The closing date for the submission of the Online Application Form for all HND Full-Time is 27TH September 2023.
REQUIREMENTS FOR THE SCREENING EXAMINATION
All HD Candidates are required to bring two 3) sets of the following documents to the Examination centre.
a. Print-outs of the Acknowledgment and Examination Slips.
b. Clean and Clear copies of ND Notification of Result ared O/Level result.
c. Completion of Industrial Attachment letter (IT Letter).
The Venue for all Entrance Examination is the Polytechnic ICT Centre, West Campus
N.B. ALL ENTRANCE EXAMINATIONS ARE COMPUTER-BASED (CB).
For complaints, please contact the help desk online on the school website.
FEDERAL POLYTECHNIC BAUCHI RELEASES 2023/2024 ADMISSION LIST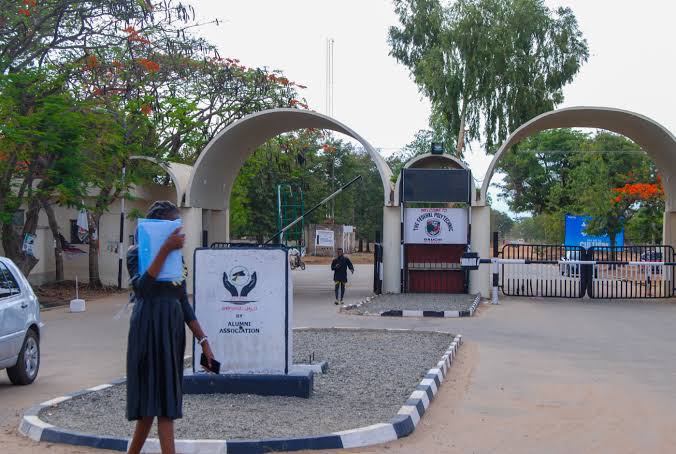 Federal polytechnic, Bauchi (BAUCHIPOLY) Admission list for the 2023/2024 academic session has been released. This is to inform all candidates who participated in the 2023/2024 Admission Screening Exercise that they can proceed to check if their names are on the Provisional Admission list of successful candidates.
The list of admitted candidates have been uploaded on the school's portal. Candidates are to follow the procedure below to check;
How to Check the admission list on School's portal
1) Go to the Federal Polytechnic Bauchi admission status checking portal at https://portal.fptb.edu.ng/admissions/checkList
2) Select the admission session
3) Enter Applicant Name/Application Number in the space provided,
4) Select Department,
5) Select Level of Study (i.e ND, HND, Pre-ND, Certificate, Diploma, etc)
6) Select your admission stream (e.g batch A or B)
7) then click on the "Display List" button.