This is to instruct all 100 Level and 200 Level (Direct Entry) Students to submit a copy of their files containing relevant documents to the academic office.
As it was discovered that some 200 and 100 level students have not complied with the directive to submit their file to the academic office.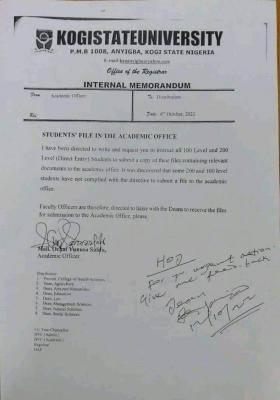 Concerned students are hereby advised to comply with the directive.