Healthy kitchen tips
The only way to a man's heart is through his stomach,or so they say. What comes out of your kitchen determines how healthy you could be in the long run.
   Here are some healthy tips to help in case of minor kitchen accidents or mistakes. 
Over-salting a pot of soup :
This means when the amount of salt in the soup is more than the required amount. This can be reduced by peeling a tuber of potato and dropping it inside the pot of soup, this will help swallow up excess salt in the soup leaving the soup with only the required amount of salt to taste. 
Spillage of hot substance in the body :
Hot substances that can be spilled on the body include the following :
1.hot water 
2.hot vegetable oil
3.hot rice
4.hot palm oil
5.hot pap etc
  All of the above hot spillage can be treated with the following : 
1.raw pap
2.Yam flour
3.Baking flour
4.Powder (white facial powder) 
Procedures 
1.Put any of the above on the affected area and sprinkle a little water on it, to make a soft paste.
2.Leave for about 20-30 minutes before washing off. 
All of the above work like magic. 
DELTA STATE SCHOOL OF MARINE TECHNOLOGY, BURUTU (DESOMATECH) ANNOUNCE 1ST BATCH POST-UTME SCREENING DATE FOR THE 2022/2023 ACADEMIC SESSION
This is to inform the general public especially the prospective students of the Delta State School of Marine Technology, Burutu (DESOMATECH) that the Management has announce the screening exercise date for the 2022/2023 applicants.
Accordingly, the Management has approved 12th November,2022 for the first batch screening exercise by 8:00am.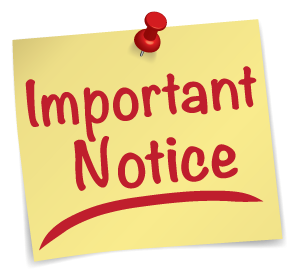 Best of Luck!!!
Welcome to My WordPress Sites. This is your first post. Edit or delete it, then start writing!
Zamfara state Hisbah destroy alcoholic drinks worth over ₦50M
Zamfara State Hisbah Commission said it has intercepted and destroyed alcoholic drinks worth over N50 million between January and September 2022.
This was revealed to newsmen in Gusau by the permanent commissioner in charge of operations, Malam Usman Buhari Mai Jega, at Hisbah headquarters while parading the suspects and alcoholic drinks seized by the commission's operatives.
According to him, the sales of alcoholic drinks are gradually reducing as the commission's operatives are working seriously to ensure the free flow of alcoholic drinks in the state is stopped.
In his statement, he said :"We are operating to ensure that the laws and orders are maintained,"
He appealed to the residents of Zamfara State to cooperate with the commission in its official responsibilities.