FG DECLARES MONDAY PUBLIC HOLIDAY TO COMMEMORATE EID-EL-MAULUD
The Federal Government has declared Monday public holiday to mark this year's Eid-ul-Mawlud celebration in commemoration of the birth of Prophet Muhammad. This declaration was made by the Minister of Interior, Rauf Aregbesola on behalf of the Federal Government. He congratulated all Muslims both at home and in the Diaspora for witnessing this year's occasion.
In a statement signed by the Ministry's Permanent Secretary, Shuaib Belgore, Rauf Aregbesola admonished Nigerians to imbibe the spirit of love, patience, tolerance and perseverance which are deep spiritual virtues and which Prophet Muhammad exemplified, adding that doing so would guarantee peace, security and harmony in the country.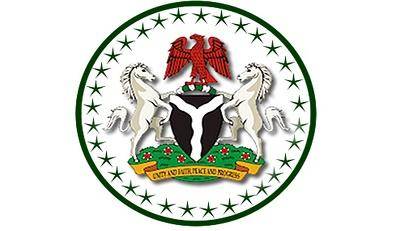 He urged Nigerians to be security conscious, asking them to report any suspicious persons or activities to the nearest security agency and through the N-Alert application on Android and IOS, saying "when you see something do N-Alert, as this would elicit prompt response from security agents.
First Year Remembrance: Ozy Okposo Makes Lifetime Promise to Sammie Okposo
Ozy Okposo, the wife of late gospel singer Sammie Okposo, is solemnly observing the one-year remembrance of her beloved husband by making a heartfelt promise to cherish the memories they shared.
In a touching tribute on her Instagram page, she pledges to continue celebrating and treasuring the moments they had together. She reflects on the past year without him, acknowledging the support of family, friends, and divine grace while expressing her enduring longing for him.
Ozy fondly recalls the aspects of their life that she misses most, emphasizing her enduring admiration for Sammie and the impact he had on her life and the world. She lovingly refers to him as her "King," "Legend," and "Maestro," and expresses her deep affection, longing, and gratitude.
On Valentine's Day earlier this year, Ozy expressed her deep sorrow while finding solace in the belief that Sammie is now in the presence of Christ.
The post First Year Remembrance: Ozy Okposo Makes Lifetime Promise to Sammie Okposo appeared first on NewsNow Nigeria.
Appeal court judgment, a temporary setback
Plateau State Governor, Caleb Mutfwang, on Saturday, declared that God was behind his election and will not abandon the people of the state.
Mutfwang of the Peoples Democratic Party had polled 525,299 votes to defeat the All Progressives Congress candidate, Dr. Nentawe Yilwatda, who scored 481,370 votes during the March 18 governorship election
His victory was reaffirmed at the election tribunal but a panel of the Court of Appeal nullified it.
The Supreme Court is expected to deliver a final judgment on the matter.
Mutfwang, returned to Jos, the state capital for the first time since the appeal court nullified his election, and spoke with journalists at the Yakubu Gowon Airport in Jos on arrival on Saturday.
He was received by a  crowd of supporters who defied the rains and converged on the airport and other strategic locations in Jos to welcome him.
He described whatever had happened as a temporary huddle and reassured the people that God would restore his mandate.
The governor said, "I am excited to be back home, I feel so loved by the people and I have come to say thank you to the Plateau people. I have come back home to say thank you to the good people of Plateau State for their prayers, and for standing with us.
"I want to also thank our friends across Nigeria and across the world who have stood with us, they have shown interest in what is happening on the Plateau and I want to say a  big thank you.
"I want to assure you that we began this project with God on our side and I want to assure you that God is still on our side and that by his grace, Plateau people will smile, by his grace, Plateau people will rejoice.
"For we bear no grudges against anyone and we have confidence in the judiciary despite all that has happened. God who controls the hearts of men is going to ensure that what will bring joy to the people of Plateau State is done.
"I, therefore, encourage you to stay steadfast in prayer, there is no need for evil talk, and we will not reply to those who mean evil for us. We will continue to encourage our people to remain calm. This is our land, we will not allow anybody to destroy  it, therefore we must stay together."
He continued "There are people who are not happy with our unity. I want to plead with the people of Plateau that let us stay together. I am proud and excited that you have made me your leader. I am proud of all Plateau people.
"Across the divides of faith, I have seen Muslims rise up in our defence, I have seen Christians rise up in our defence. I have seen elders, I have seen women and I have seen youths and I say this is the Plateau direction we want to go.
"I, therefore, urge us to remain united and peaceful. Every journey from bondage to freedom has hiccups and there are many hurdles we must cross, and whatever we have experienced so far is a temporary huddle and by the grace of God we will reach the promised land."
The post Appeal court judgment, a temporary setback appeared first on NewsNow Nigeria.
Nuella Njubigbo Celebrates Arrival of Baby Boy with New Husband, Celebrities Congratulate
There is a time of celebration for fans, admirers, and colleagues of popular Nollywood actress, Nuella Njubigbo, as she embraces the arrival of her second child.
The actress, previously married to movie producer Tchidi Chikere, has now welcomed a baby boy with her current partner, whose identity remains undisclosed.
Sharing the good news on her Instagram page along with her maternity photos, she announced the early arrival of Santa for her family and introduced their newborn as Giovanni Munachimso.
She expressed her gratitude to the Creator, filled her heart with praises, and declared that their imagination has manifested into reality.
Celebrities, including Yul Edochie, Rita Dominic, Uche Elendu, Destiny Etiko, Ken Erics, Junior Pope, Uche Ogbodo, and others, joined in her joy, offering their congratulations and best wishes.
Several months ago, Nuella Njubigbo was a trending topic following reports of her second marriage to colleague Uche Ogbodo's ex, Jean.
Prior to this, the actress had filed for divorce from her 7-year marriage to producer Tchidi Chikere, who later spoke about her unexpected departure from their home. Tchidi has since moved on and remarried.
The post Nuella Njubigbo Celebrates Arrival of Baby Boy with New Husband, Celebrities Congratulate appeared first on NewsNow Nigeria.