This is to inform all successful candidates that attended POST UTME Screening Interview into ND Nursing programmes at Kasimu Kofar Bai School of Nursing, Katsina that ONLINE Registration commences on Wednesday, 13th October, 2022 and ends on Sunday 30th October, 2022.
Candidates whose names appeared on this portal should visit JAMB State Office or accredited JAMB centres and ensure that their respective results are entered to enable them get admitted by JAMB and thereafter print JAMB Admission Letter.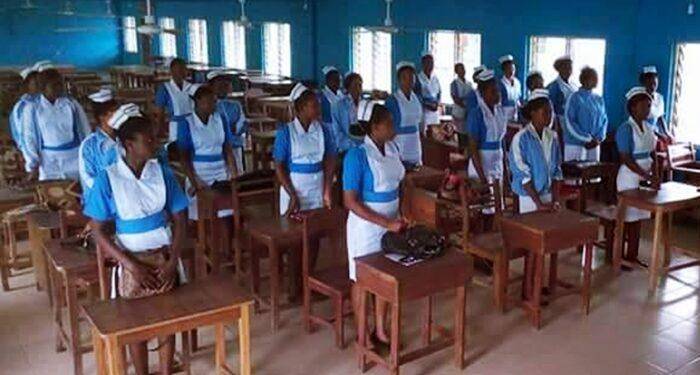 Method of ONLINE REGISTRATION
Visit www.conamkat.edu.ng
Click on Student Portal
Click on STUDENTS REGISTRATION PORTAL;
Click on REGISTRATION GUIDELINES to read and follow the guideline for the online registration.
DOCUMENTATION: All successful candidates MUST present to Kasimu Kofar Bai School of Nursing, Katsina, the ORIGINAL and 3 copies of the under-listed:
JAMB Admission Letter
College Admission Letter (To be printed online, COLOURED and on a cream CONQUEROR Paper)
Biodata Printout
Course Registration Form
Payment Slip
Completed Acceptance Form
Completed ID Card Form
Completed Library Form
Completed Undertaking Letter
Completed Guarantor's Form
Medical Examination Form
Six (6) Passport Photographs
Acknowledgement Card
SSCE Certificate or Statement of Result
Secondary School Testimonial
Primary Certificate
Primary School Testimonial
Indigene Letter
Hostel Fee Payment Slip (for those that will stay in hostel)
Hostel Allocation Form (for those that will stay in hostel)
Result Scratch Card(s)
One (1) A4 Rim Paper
NOTE: Item 3 – 11, 19 and 20 can be printed from the Registration Portal.
Failure to register by Sunday 30th October, 2022 means forfeiture of admission.
Commencement of Lecture: Monday, 31st November, 2022.