This is to inform all staff, students and members of the general public that the senate of the University at its 40th regular meeting held on Thursday 20 October, 2022
directed that academic activities he resumed on Monday 24th October, 2022 in the University.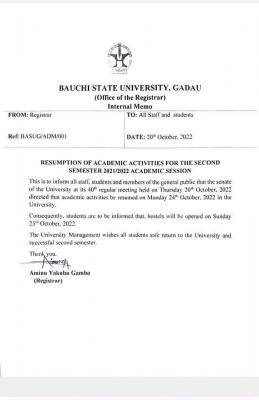 Consequently, students are to be informed that, hostels will be opened on Sunday 23 October, 2022.
The University Management wishes all students safe return to the University and successful second semester.
Thank you