BABCOCK UNIVERSITY GETS NUC ACCREDITATION FOR 7 PROGRAMS
​Babcock university, Ilishan-Remo, Ogun state, has received approval from the National University Commission (NUC) to run seven additional programs in the institution. The approved programs ​which are under the School of Environmental Studies and School of Engineering will begin in the 2022/2023 session.
The new programs are Architecture, Estate Management, Engineering, Electrical & Electronics, Mechanical Engineering, Civil Engineering, and Computer Engineering.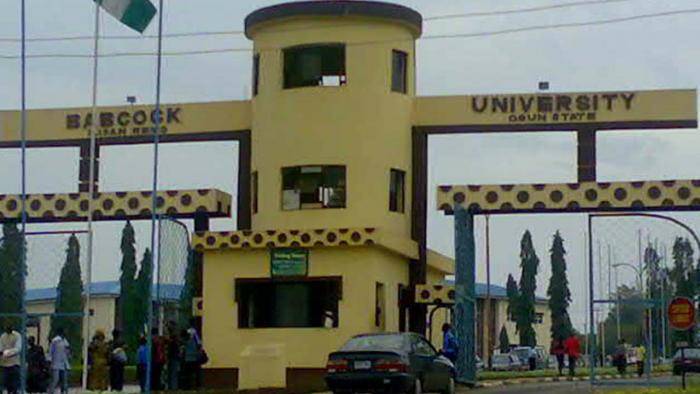 The university also got NUC approval for the commencement of postgraduate diploma and master's degree programs in Social Work.
SOCIAL MEDIA DIGEST SUMMIT 2023 ESSAY COMPETITION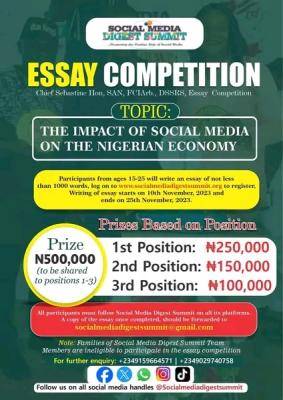 The Social Media Digest Summit invites applications to this year's essay competition. The topic for this edition is: "THE IMPACT OF SOCIAL MEDIA ON THE NIGERIAN ECONOMY."
Prizes:
1st position – #250,000
Second position – #150,000
Third position – #100,000.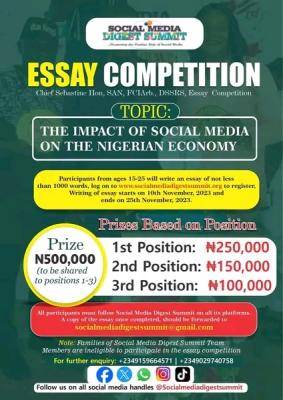 Eligibility 
 1. Applicants must be aged 15 to 25 years. 
2. The essay must not be less than 1000 words. 
Deadline :
The closing date is 25th November, 2023. 
To submit the application – send it to socialmediadigestsummit@gmail.com 
Note – families of social media digest summit teams members are ineligible to participate in the essay competition. 
UNIVERSITY OF ILORIN (UNILORIN) DISCLAIM OWNERSHIP OF TV STATION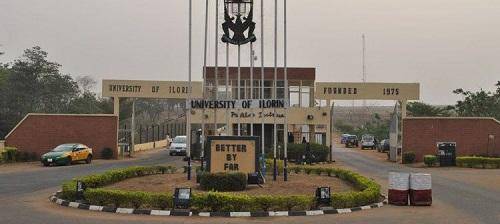 The attention of the University of Ilorin management has been drawn to a trending news item purportedly originating from a phantom 'UnilorinTv @TvPromax'. For the avoidance of doubt, the University of Ilorin does not operate a television station and we are amazed that this fake outlet carries the Unilorin logo on its masthead.
We, therefore, dissociate ourselves from this fake TV station, which, to all intents and purposes, is the creation of mischief makers or scammers or both.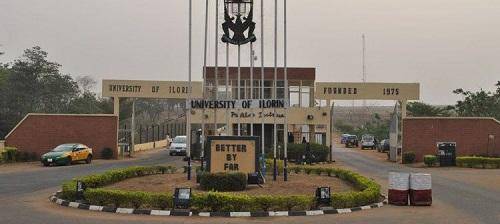 Also, the University of Ilorin does not have anything to do with the content of the trending story on the so-called TV station in which the Nigerian High Commission in London is being accused of shady deals in Passport renewal/replacement.
SCHOLARSHIP APPLICATION OPEN FOR ONDO STATE ORIGIN STUDENTS (DETAILS)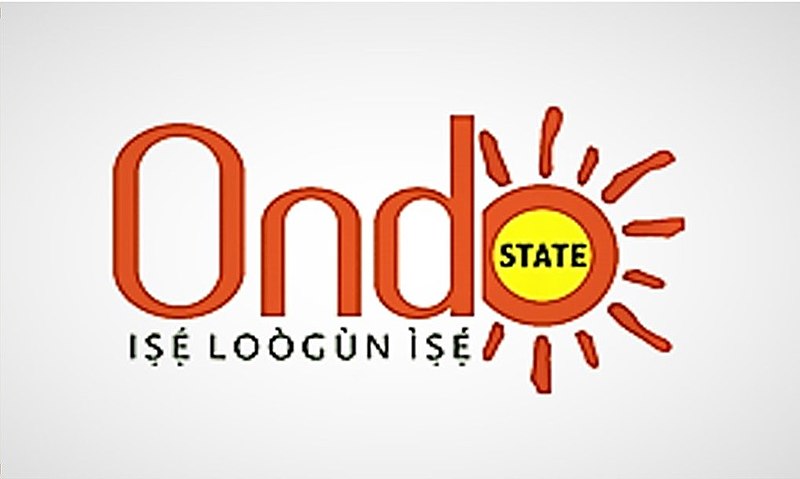 Great news for students with Ondo State origin! Application forms for scholarships in all tertiary institutions are now accessible on their 
website
. Interested students are encouraged to complete the application process between Monday, October 30th, and Friday, December 1st, 2023.
Scholarship Award Criteria: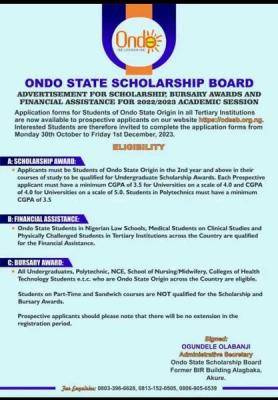 To qualify for the Undergraduate Scholarship Awards, applicants must be students of Ondo State origin in their 2nd year and above in their respective courses. The minimum CGPA requirement is 3.5 for universities on a scale of 4.0 and 4.0 for universities on a scale of 5.0. Polytechnic students must have a minimum CGPA of 3.5.
Eligibility:
– Ondo State students in Nigerian Law Schools, medical students on clinical studies, and physically challenged students in tertiary institutions nationwide are eligible for financial assistance.
– Undergraduates, Polytechnic, NCE, School of Nursing/Midwifery, Colleges of Health Technology students, etc., who are of Ondo State origin across the country can apply.
– Students on part-time and sandwich courses are not qualified for the scholarship and bursary awards.
Prospective applicants should be aware that there will be no extension in the registration period.