The University Management has approved the reopening of the University Portal to allow students who were yet to complete their online registration for First 2021/2022 Academic Session, to do so.
The Portal will therefore be opened from Friday 21st October 2022 and will close on Monday 31 October, 2022. All Registration Officers are by this notice, directed to approve outstanding registration of students,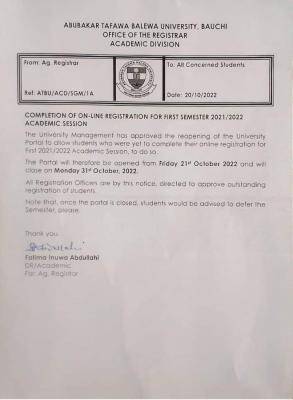 Note that, once the portal is closed, students would be advised to defer the Semester, please.