A MAN WHO LOVES HIS WOMAN NEVER FORGETS HOW SHE WAS THERE WHEN HE LOST EVERYTHING" – LADY SAYS AS SHE RECOUNTS EXPERIENCE WITH HUSBAND
A young woman has taken to Twitter to recount her experience with her husband after he lost his job one month into their marriage.
The Twitter user, identified as @adaratheexploer, in a series of tweets, said when her husband was fired at his place of employment, he was scared that she would dump him because he could no longer provide for their family but she stood by him and became the breadwinner without complaining.
She said after her husband got back on his feet and was financially stable, he fulfilled all the promises he made to her because she was loyal to him.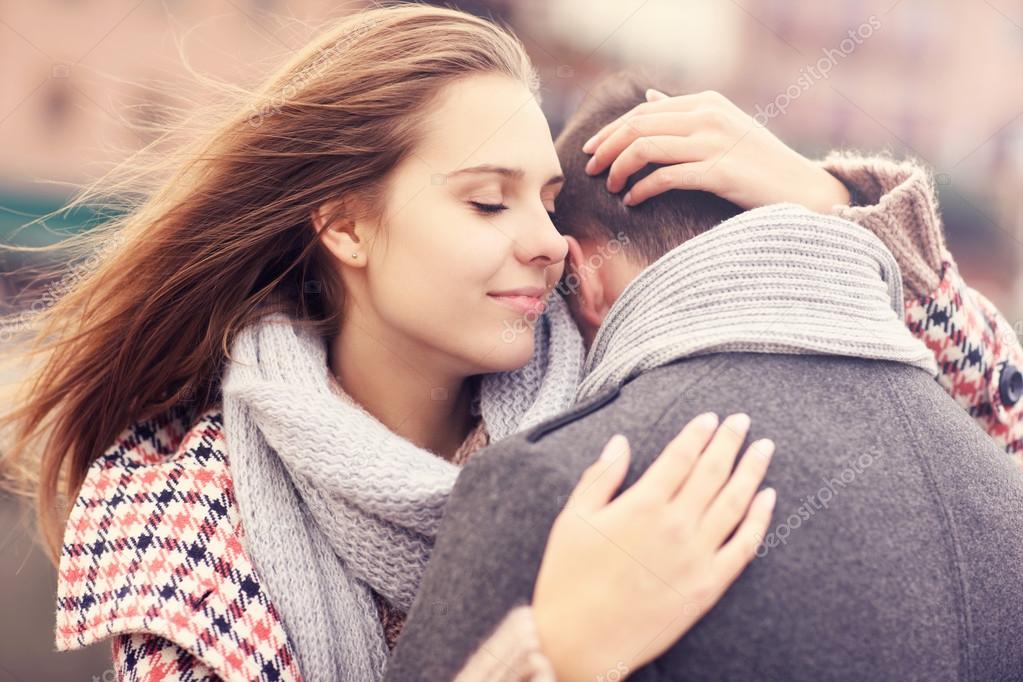 Speaking from her experience, the young woman asserted that a man who loves his wife would never forget how she supported him during his trying times.
Read the full thread below,
"One month after we got married, my husband was fired from his job. We were newly married. Wedding was debt free & we used the money we got in gifts to pay down student loans. That left us with a whopping $1500 in our accounts between the two of us. $1000 in mine and $500 in his.
Fired with $500 in his bank account. That left me with $1000 in mine but I still had a biweekly paycheck because I was working. I will never forget the day he was let go. It was not like a usual day. He barely spoke to me all day and in the afternoon he texted. We have a rule – No important things are discussed by text (that's another post for another day) but I will never forget the text "hey babe, we need to talk and it's not a text conversation. Can I call you right now?" I knew this was serious so I excused myself to talk I called him.
Before I could utter a hello he broke down & told me he got fired out of nowhere. He kept saying "I don't know what I'll do if you leave. Give me time to find another job & provide". I had never seen him so afraid. He kept begging me to come home and that he would figure it out
I was baffled because leaving had never even crossed my mind! In my mind as soon as I heard the "fired" I started calculating how much overtime I could swing to carry us and our church mortgage. Oh yeah, my husband pastors a church. The whole idea that pastors steal money is wild.
We were paying several of our church's bills. Because that's what you do when there's a need. Anyway, I told my manager I had an emergency at home and left. I came home to him crying & I realized this deeply hurt him because he was used to providing and always had done so.
Now a month later that was being snatched and things were about to get shaky. We would struggle a bit. However, never in my mind did I think about leaving. In fact, I got another job. For better or worse was imprinted on my soul. So we had dinner that night.
We didn't have a kitchen table so we sat on our pull out couch and ate Wendy's. He said "babe, I know it doesn't seem like it right now but we can come back from this. I just need a little time. Please just give me time. To which my question was obvious – how much time.
He said he didn't know but he gave me his word that it would happen and my dream of being a stay home wife would happen. Dreams are funny little things. They require work to become reality. And that's what we did. We worked together. And I never once spoke down to him.
He just needed time and for me to trust. Fast forward, everything he promised, he made good on. The moral of this is that a man who loves his woman never forgets how she was there when he lost everything. When he is in the position to, he will later give her everything and more."
See below: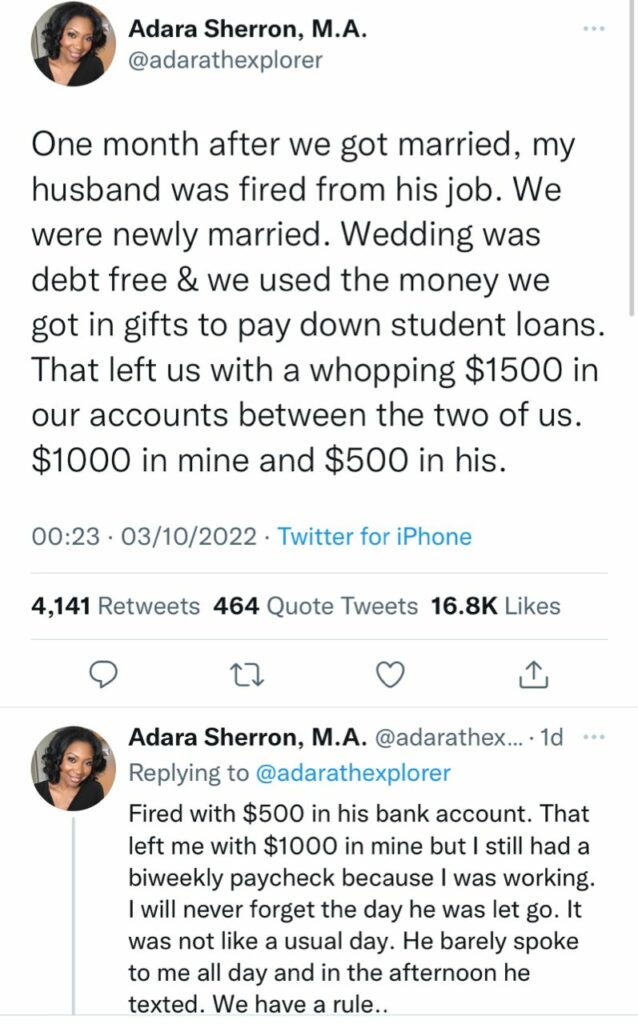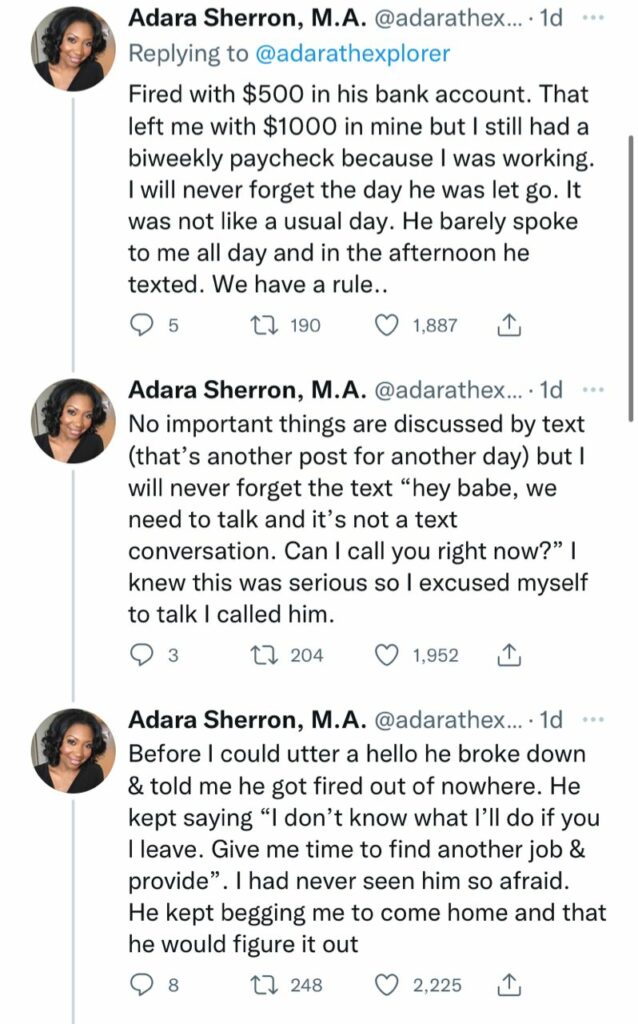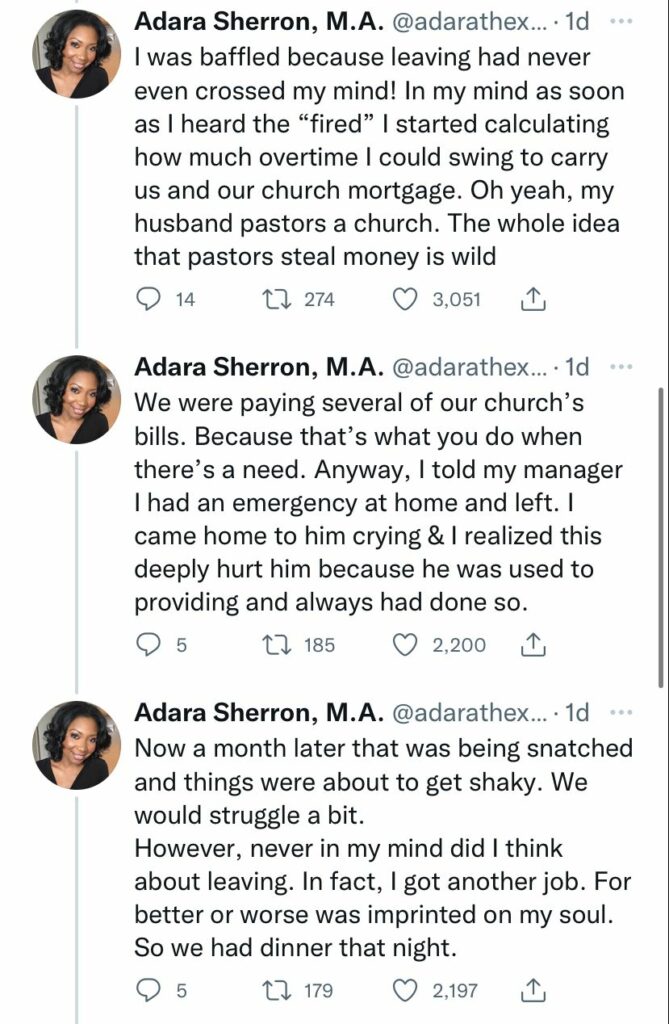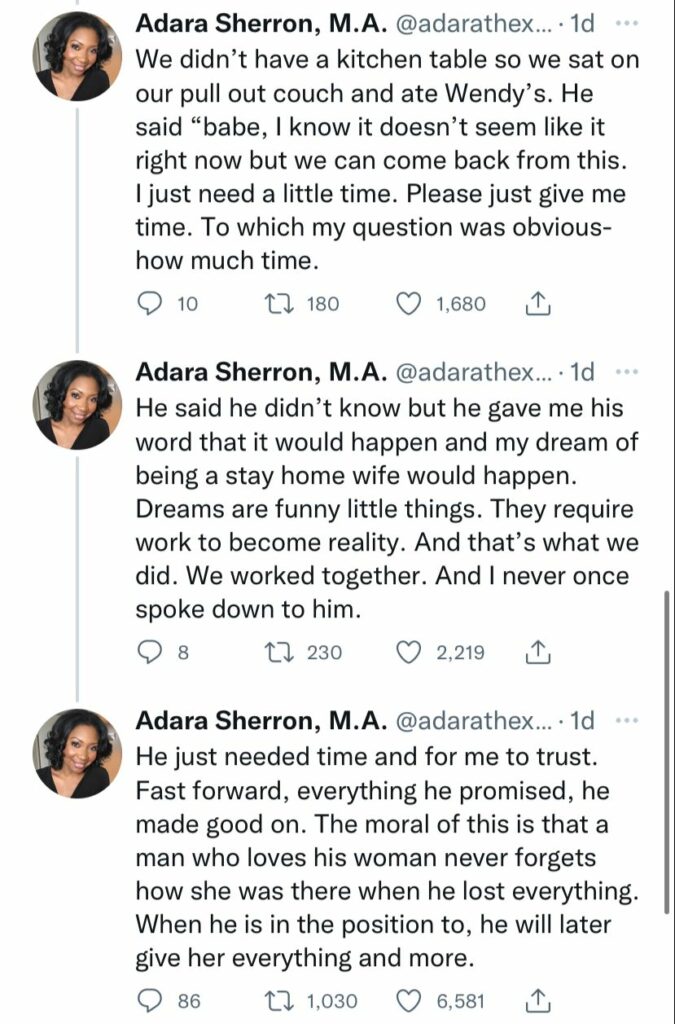 "Why Kizz Daniel stopped talking to me" – Skiibii opens up (Video)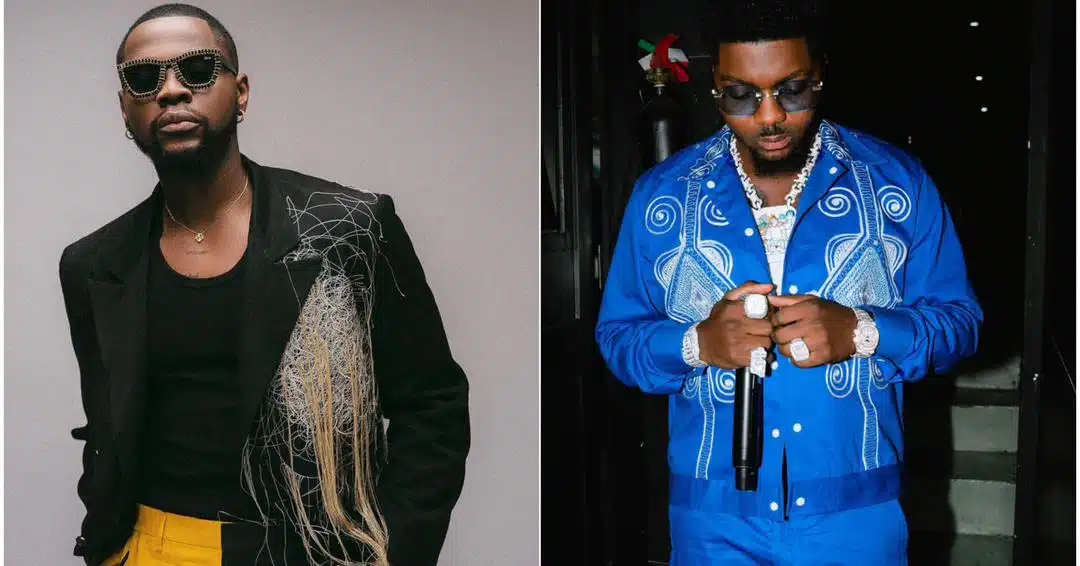 Nigerian singer, Skiibii, has opened up on the reason behind his strained relationship with Kizz Daniel for a while now.
Skiibii recently had an interview with Afrobeat podcaster Adesope where he revealed his currently not talking to Kizz Daniel.
Skiibii disclosed that he is very close to Kizz Daniel and understands how he thinks.
However, the singer also revealed that they constantly have a lot of fights, describing Kizz Daniel as a "Werey."
According to Kizz, they are currently not on talking terms after he sent him a voice note which didn't go well with him.
"This last time we fought, I sent him a voice note, and he just hissed at me. Since that time, we no dey talk. We don fight. But you see as we dey fight, I still get many good things to talk about him. He's a lovely guy."
@Blackboysho reacted: "Real life is different from social media… love Skibbiiiiii."
@oluwashiizey commented: "Skiibii get D'banj DNA for him blood . He's so entertaining to watch."
@ishoola706 reacted: "Best interview ever now I love Skiibi."
@ParksWay8 said: "This episode sweeeeeeet! Egbon dy turn this podcast to another thing oh."
@ParksWay8 commented: "Too real!!! See interview!! Man was himself."
@Pocho184 said: "For acknowledging KC as your oga despite your level now, God bless you Skiibii."
@abeebgbadamosi562 reacted: "Since when I watch skiibii for tiwantiwa nahin I don love ham, e dey talk ham as e be, no dey fake."
@MuhammadIbrahim-gt8fr said: "You faked buying a GLS600 maybach tho."
Nigerians fume as young boy who was promised heaven and earth during presidential election is neglected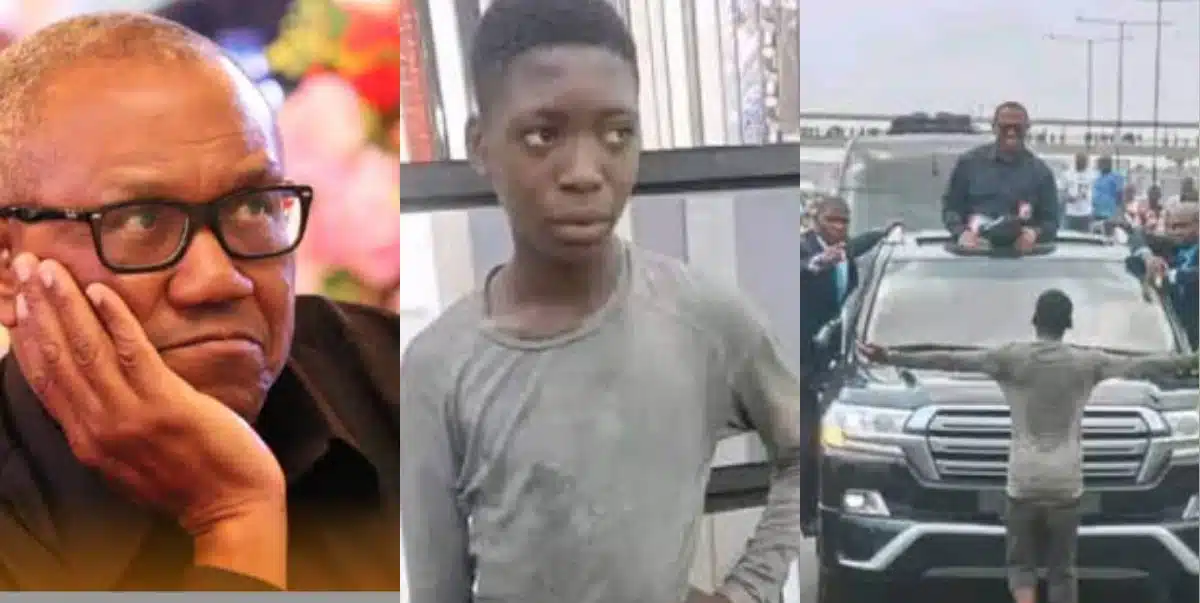 In what appears to be a disheartening turn of events, Nigerians are expressing their disappointment as the young election hero, whose viral video of chasing Peter Obi's convoy captivated the nation, has allegedly been left empty-handed despite grand promises made during the presidential election campaign.
The incident has reignited debates over the credibility of campaign pledges and the treatment of citizens who actively participate in political processes.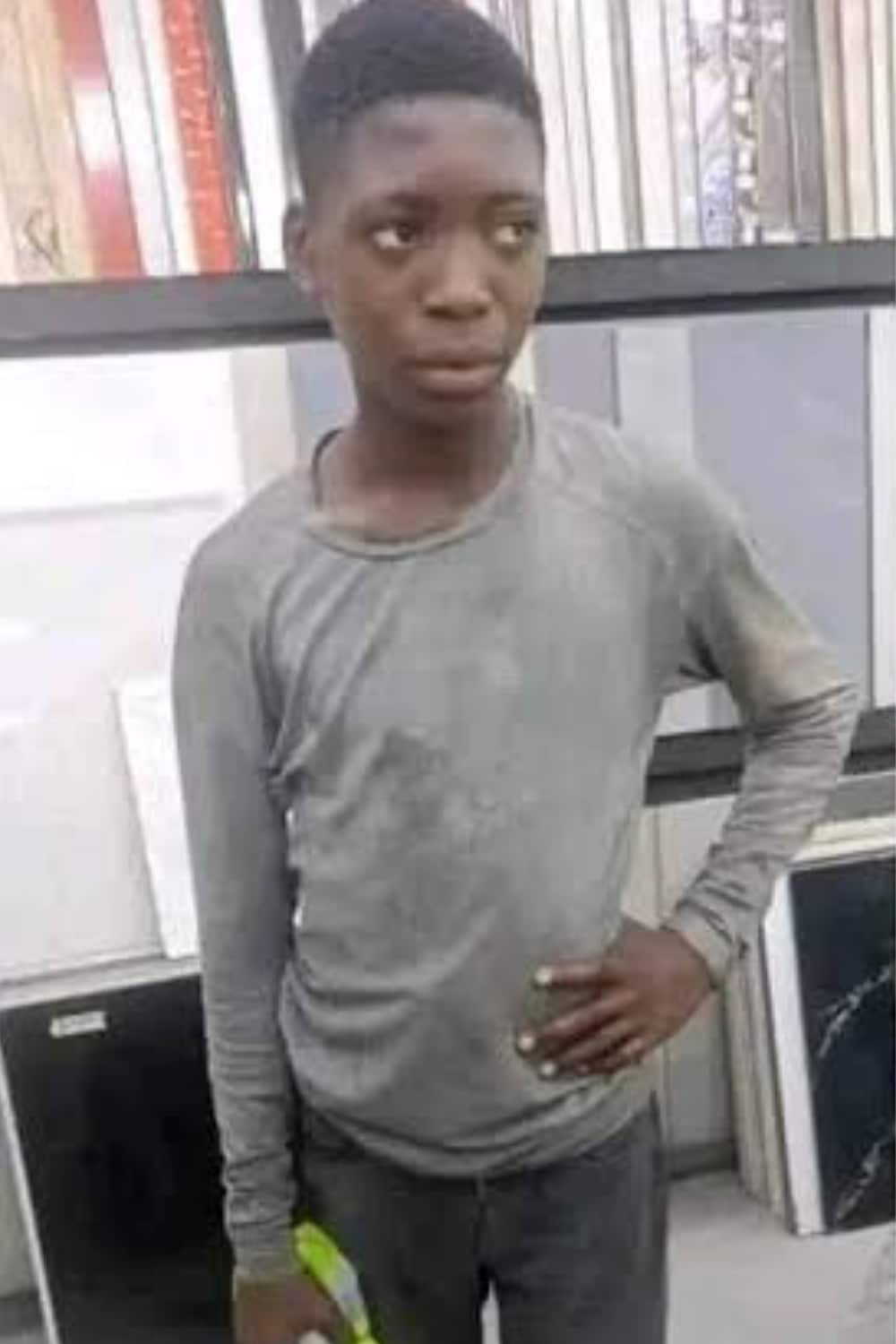 During the presidential elections campaign, the young boy was promised a myriad of rewards ranging from scholarships abroad to substantial financial compensation.
These assurances were intended to recognize and appreciate his bold act of running after the convoy of Peter Obi, the former vice-presidential candidate, in a fervent display of support.
However, five months have elapsed since the general elections took place, and the promised rewards have failed to materialize, leaving the young election hero disillusioned and causing Nigerians to voice their grievances.
Social media platforms have been inundated with expressions of frustration, highlighting the broken trust between politicians and the electorate.
@mandemluvme said; "U go dey trust politicians?😂😂😂"
@mali.k_3 wrote; "Obi😂😂😂"
@jah_rock_ said; "I did not trust this man right from day one… fake man"
@thisleksam said; 'That's politics for you"
@bvenza wrote; "Just da play you da hear da play."
@b_o_w_a_d said; "Peter obi talk say he won give him one post then ?
@kuwait_official wrote; "Internet is very bad what's this again"
See below;
"Hold your Boyfriends Tight", SS3 Graduate Advises Ladies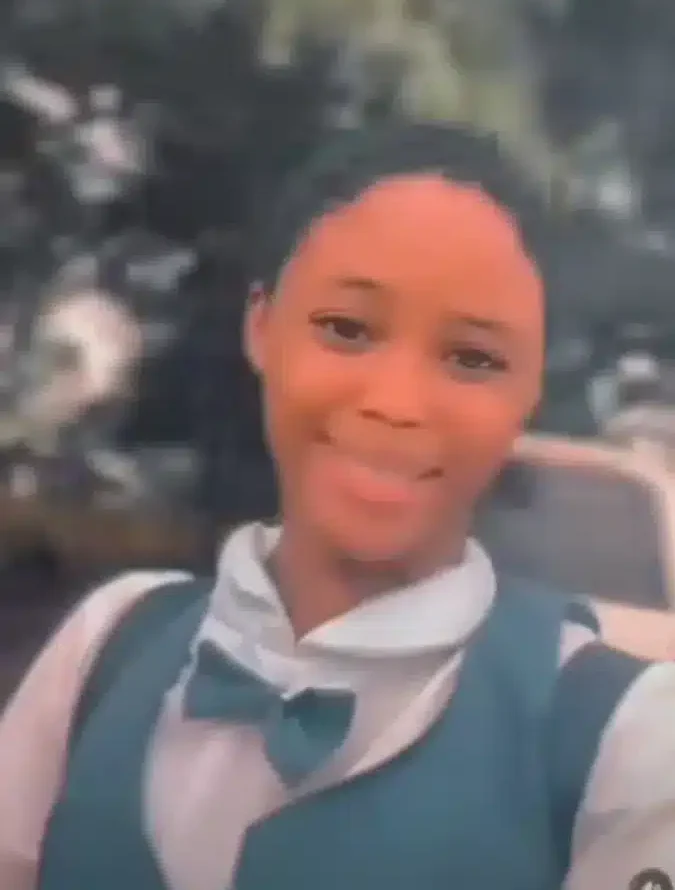 A fresh Senior Secondary graduate has sent out a stern warning to ladies as she tells them to hold their boyfriends well.
The young graduate has shared a video on her social media page advising the older ladies to hold their boyfriends well because she is done with school and in the market.
According to her, she is now in the dating market and has also learned the skills of snatching boyfriends and husbands from their ladies.
The video shared by the young graduate has attracted a lot of reactions from social media users.
Seun wrote; "They learn this rubbish from social media. It's now cool for kids in secondary school to say stuff like this. It's a short distance from saying to doing."
Blossom wrote; "Boyfriend wey pesin suppose hide from secondary school pikin no be boyfriend"
Fatima wrote; "I hope this video gets to her parents so that they can beat her very well.